The closer holidays, the more often the thought flashes to revise "One House" or at least "Exchange Vacation". Last year we talked about classic Christmas movies that bring a sense of celebration to the home, and this year we decided to ask film critics about which movie they think is perfect for this time of year. Even if you think you've reviewed absolutely everything, be sure to check out this list for a recommendation for every taste, from action movies to romantic comedies.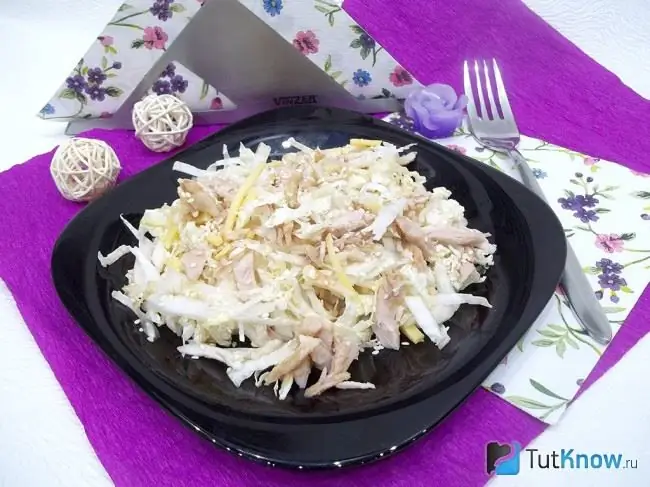 Daria Tatarkova
Deadly weapon
Richard Donner, 1987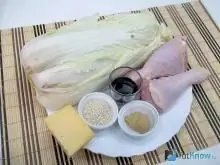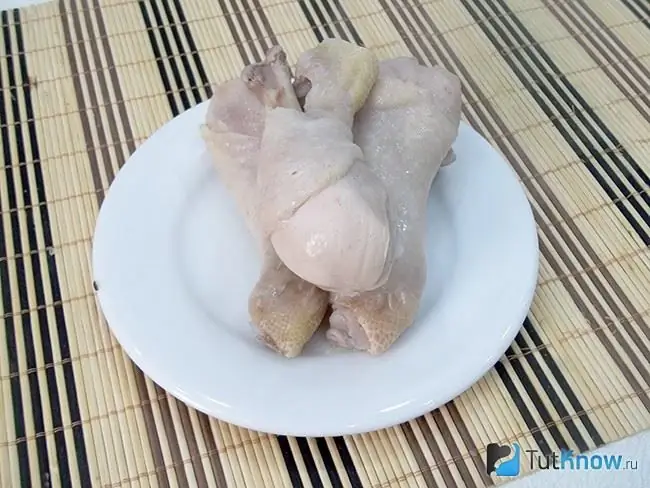 Vasily Milovidov
Film critic
As a child, it seemed that the action of almost all of your favorite films takes place on Christmas. Home Alone, Batman Returns, Gremlins, Die Hard, and even Eyes Wide Shut Kubrick all hinted that there was a cool Christmas movie and everything else. The peaceful Christian holiday consistently turned out to be an ideal setting for the struggle between good and evil and turned any plot into a fairy tale. The best of them, of course, was shot by Kubrick, but I still want to remember "Lethal Weapon" - the first work of screenwriter Shane Black, the main fan of Christmas in Hollywood. His filmography includes as many as five films about the Christmas holidays, but it all started with the perfect buddy movie about the old and tired Roger Murteau and the young and suicidal Martin Riggs. Black sets the festive tone in the very first scene, in which, after the opening "Jingle Bell Rock", a half-naked beauty sniffs out a cocaine path and leaps from a skyscraper balcony hung with colorful balloons.
Merry Christmas Mr. Lawrence
Nagisa Oshima, 1983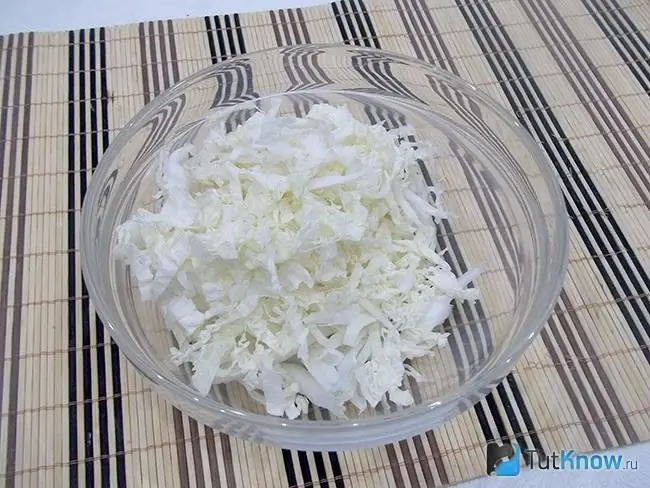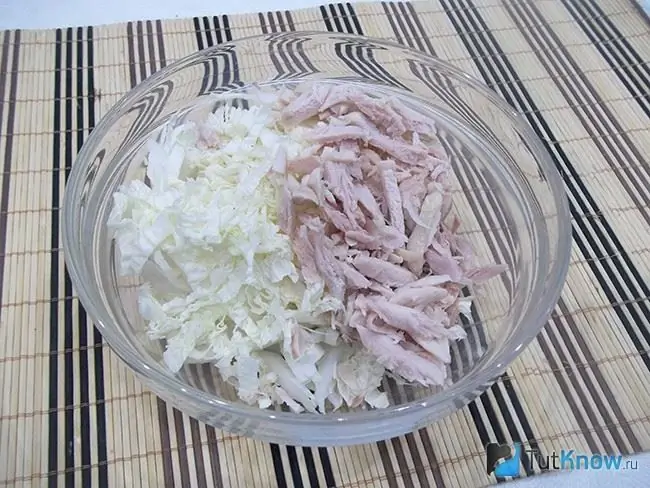 Anton Dolin
Film critic
My favorite New Year movie is "Merry Christmas Mr. Lawrence" by Nagisa Oshima. Smart, subtle, ironic and at the same time sentimental script. The first film role of Takeshi Kitano, whom I adore so much that I wrote a whole book about him, and excellent (at that time everyone was amazed that the foolish telecomic played a sadistic sergeant, and Oshima looked into the water). The music of Ryuichi Sakamoto is heavenly beauty - and he himself is as good as a Japanese officer in the role of a Japanese officer, like a Japanese god. Well, the third great person in this trinity is David Bowie as (I think, the best in his film career) a British soldier-martyr. A poignant, unforgettable, harrowing and at the same time a completely Christmas film. In the sense that it gives the feeling of a miracle: vague and indescribable, but you can't confuse it with anything.
My night at Maud's
Eric Romer, 1969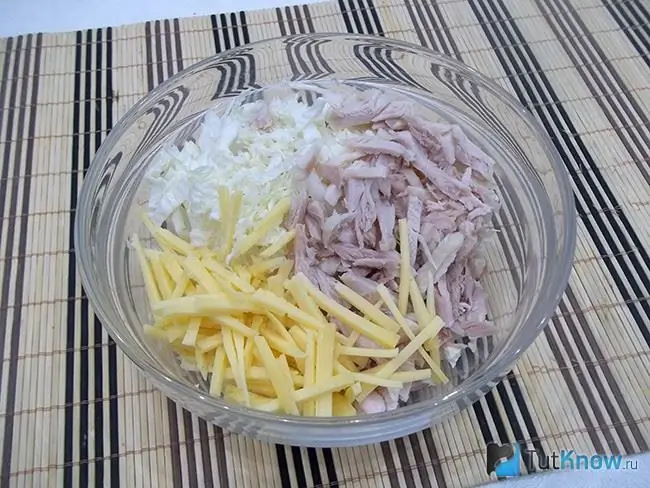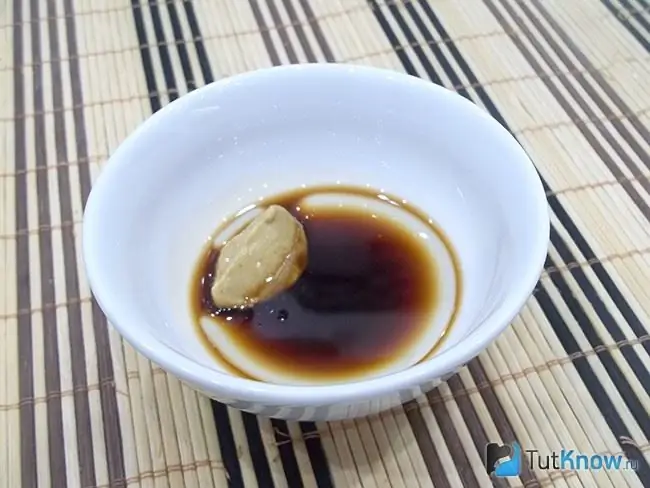 Andrey Kartashov
Author of the magazine "Session"
Christmas stories are usually (often) stories of miracles or just extraordinary events, but not from the good Catholic Eric Romer. His "moral stories" are about ordinary people in ordinary circumstances. End of December, provincial Clermont-Ferrand under the snow; the clerk meets on the street with an old friend and turns out to be with him at the house of an interesting brunette with a free disposition. As in any of Romer's films, there is a lot of talk here (almost incessantly), but that does not mean that everything is spoken out loud: the conflict between the desires and principles of our humble hero remains largely hidden. The "moral" story should not be confused with the moralistic one: "My night at Maud's" is not about the superiority of religious ethics over secular, but about the choice that each of us constantly makes in response to circumstances, and about the relationship of free will and chance. This picture is inconspicuous in form and simple in drama, but its content is life itself as it is, and there is little that can be more exciting.
Telegram
Rolan Bykov, 1971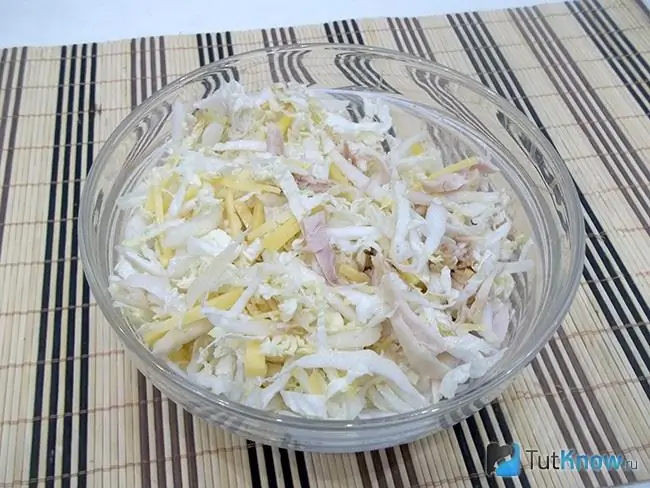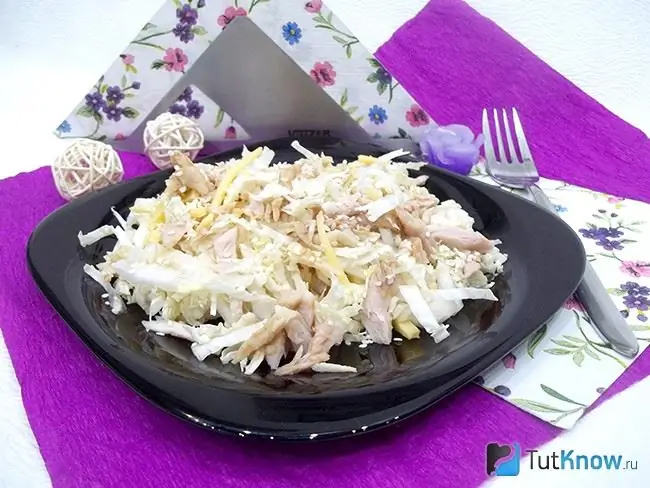 Vasily Stepanov
Editor-in-chief of the "Session" magazine
Moscow. Snow. The fuss in front of the trees. Cheerful skiers march on the sidewalks, Sadalsky's groom is cleaning his pants in a fantastically beautiful laundry, children are building a fortress with the whole school, children's writer Rina Zelyonaya talks about hot Italy in the library, Yuri Nikulin is carving a royal palace out of plywood, this is an installation based on Mussorgsky's song "The Flea". High-rise buildings and new buildings adjoin old, low-rise Moscow, churches (even a hurried father appears in the frame) and wood sheds. The author himself sings in a triplet: "And where can I get such a song about love, and about fate, and so that no one would guess that this song is about you?" "Telegram" is just such a song. Formally, a momentary children's cinema, a story about a boy and a girl who embarked on a New Year's adventure to help two war heroes meet, turns into a full-fledged utopian panorama of the late Soviet sixties - the visual drama here, believe it not, is exceptional: Wes Anderson meets Alexei German. Red caps, white snow and smoke from factory chimneys over a city that does not exist.
12:08 pm east of Bucharest
Corneliu Porumboiu, 2006
Nailya Golman
Editor of the site "Interview Russia"
On the eve of Christmas, a TV presenter in a small Romanian town gathers old-timers in a studio to discuss whether there was a revolution in the city in 1989 (which also happened on December 22). It is easy to determine: if people came to the square before Ceausescu fled, then there was. If after - it was not. Two people come to the studio: grandfather Pishkoch, who is now fussing, now shouting, now suddenly falling asleep at the table, and a bogus known throughout the city, school teacher Manescu. Manescu claims that he was the first person to come out to the square, but it is difficult to say for sure: calls are received on the air with information that Manescu was actually seen in a tavern at that moment. Behind the scenes, everyone rushes about in the poor New Year's bustle, in the frame - they sit with hilariously funny faces and talk about the most serious event in the modern history of their country as a village incident: in detail, selflessly and with endless swearing. A boring line from the textbook comes to life, behind the jokes, a really serious conversation peeps through.
This is a choice that needs to be explained. I will try to do it succinctly and lovingly. A Romanian film, shot almost entirely in a cheap TV studio and mostly talking about a revolution twenty-five years ago, is not the first thing that comes to mind when looking for a movie with a New Year's mood. But, honestly, when you have already reviewed the entire classic list, leave one quiet evening for the comedy Porumboya. This is best done with a hangover on a long weekend - when we are most disposed to soulfulness and empathy. Because, firstly, this is not about politics - this is about people, and they are very funny and touching here. And secondly, this is a real Christmas movie, because it has the main feeling for which we love watching Christmas movies so much. The feeling that when in the beginning - the devil - those that, in the middle - turmoil, then at the end - it's still a holiday. And in fact, everything is one big family. And here, as ordered, the very first, purest snow of the year falls.
Meet me in St. Louis
Vincent Minnelli, 1944
Natalia Serebryakova
Author of the magazine "Cinema Art"
Around November, you want to drop everything and sit down to watch "Meet Me in St. Louis" by Vincent Minnelli. In the folder with screenshots, I have a couple of my favorite shots from this movie, which I periodically post on Facebook closer to Christmas. One of them says: "Santa Claus will be here any minute." On the second - Judy Garland, Vincent's wife, so young and spontaneous, discussing grooms, sitting in her underwear. Meet Me in St. Louis is the most family-friendly and most celebratory movie I've ever seen. In the story, the family must leave the small town of St. Louis, because the father got a raise. But no one wants to leave their beloved home, especially their daughters, especially since the Christmas ball is on the nose. The most touching and metaphorical moment at the end is when the youngest daughter destroys the family of snowmen, lovingly built the day before. If only they did not get to anyone after departure. Oh, this is a movie about my childhood.
Die Hard - 2
Rennie Harlin, 1990
Stanislav Nikulin
Chief Editor of Kinomania.ru
Even during the first viewing "Die Hard - 2" fascinated not only with its obvious advantages: the bailout scene, young Willis, the obligatory "Yipee-ki-yay, motherfucker!", The tempo calculated until the last second - but also with a blissful Christmas mood. From the very beginning it was clear that no terrorists could ruin the bright holiday.
24 years have passed since the premiere, and nothing has changed at the level of sensations. The sequel to Die Hard is an action movie only at first glance. In fact, this is a real Christmas tale. Director Harlin in the early 1990s definitely knew it.
Poor Sasha
Tigran Keosayan, 1997
Nikita Kartsev
Film reviewer "MK"
Looking at the nuclear footage (and at least just listening to the title) of the series "Sea. The mountains. Expanded clay", it is difficult to imagine that once Tigran Keosayan had a reputation as a delicate artist. Unlike his great father, the author of the adventure epic about The Elusive Avengers, Tigran achieved success in one of the quietest and most vulnerable genres - melodrama. Filmed by Keosayan at the end of the 90s (three years before his main masterpiece - "Silver Lily of the Valley"), the New Year's fairy tale "Poor Sasha" is an example of how, with a zero budget, relying on acting alone, you can squeeze a simple and an endlessly touching story. Despite all the conventionality of the criminal plot, the film carries with it all the signs of the times, and also has a strong educational effect. That is why evil here looks neither caricatured nor scary, and the happy ending, which brings to mind such examples of the genre as Beware of the Car, does not seem far-fetched.
Curly Sue
John Hughes, 1991
alice taiga
Film critic
Curly Sue was released when I was four, and I still remember it as the main and warmest Christmas film about miracles and how those who go astray can get the 15th chance to be saved. The city in which I grew up did not yet have penthouses on beautifully decorated streets, but there were already homeless people and lost people, homeless children and those who arrived in the city by mistake who were unlucky. Moscow in 1991 was nothing like a Chicago downtown, and the story of Sue and Bill felt so American - amid skyscrapers, parking lots, pizza for breakfast, Christmas hype, tuxedos for rent and receptions. Now in Moscow there is Ostozhenka and the Golden Mile, and in the same way, I am sure, there are many Moscow Sue and Bills, ready to do anything to spend the night in a warm apartment with marble floors and pretend for a short time as those whom they will never be lucky to be. Curly Sue is that life-affirming movie that is needed in difficult times, like a blanket and tea with honey during an illness: it warms and shelters from everything uncomfortable and disappointing that one has to wait at every step, for example, that a big city is cruel, much depends on luck and, whatever one may say, people without a home and family are several times less likely to hear congratulations addressed to them or receive a real gift. This means that everyone who has a home, good parents and smart streets along which you can just walk, and not survive on them, is actually very lucky. It's a shame that Alisan Porter, who embodied Sue, grew up the same age as me and didn't get huge roles, but this is often the case with too charismatic children. But her swimming in the bathroom under an umbrella with a cocktail in hand will forever remain for me a symbol of idiotic doing nothing during the New Year holidays.
Witness
Stefan Elliott, 1999
Vladimir lyaschenko
Film critic
With the upcoming holidays "Witness" (and in fact "Eye of the Beholder") is connected in the most direct way: the heroine Ashley Judd kills a man every year on the night of December 24-25, lamenting "Merry Christmas, daddy!" - when she was little, her father left on such a night and did not return. Formally, Stefan Elliott's film is a thriller, but in fact, this is a movie about "two loneliness did not really meet," about a holiday that you can only spy on (the main character, an agent of British intelligence, callsign "Eye"), but on never-to-be-hit, about Ewan McGregor in a dirty red Alaska jacket in Alaska - almost everything is overkill here, from the Massive Attack on the soundtrack to the scene in the two bathtubs separated by a wall, but nothing reconciles the long winter lack of light and heat better.
Real love
Richard Curtis, 2003
Anna sotnikova
Film critic "Kommersant-Weekend"
At this point, Fanny and Alexander could well be, as a film, the director's version of which I revise every January 1st, but, as they say, do not be shy - "Christmas romantic comedy" is equal to "Love Actually" The film, which everyone has seen a million times and many know by heart, - despite this, over the years it does not get worse, and at the moment of declaration of love to Keira Knightley, tears still come to my eyes. This excessive, excessive, in a sense even grotesque cinema, with its dozen of intertwined storylines referring somewhere to Robert Altman, who, unlike a cunning genius, sets himself the goal of taking it by the soul - and copes with this task perfectly. Here all of Britain is in love - from the secretary to the prime minister, from the aged rocker to Liam Neeson - and this purely English love fever with a sugary taste of cotton candy, poured with cherry syrup, for some reason you believe, from year to year continuing to laugh in one and the same places. Richard Curtis, who got out of a dusty closet and re-invented the genre of romantic comedy in the 90s, managed to finally deal with the issue of Christmas romance: "Love Real" can be watched at any time of the year in any country of the world - and still fully experience the so-called spirit Christmas. The feeling that only the closest ones are around (and over the past years, the heroes of "Real Love" have practically turned into relatives), and the presentiment that only the best is ahead, that all problems will be resolved and everyone will find their love, because before Christmas it is literally spilled in the air. The main thing is only to be in time before midnight.
Irony of Fate or Enjoy Your Bath
Eldar Ryazanov, 1975
Olga Shakina
Film reviewer of the newspaper "Vedomosti"
In general, I do not really like holiday films - the author's lens there, due to genre features, is smeared with syrup, I do not like this sugar blur. But one life work, shot for the holiday, still exists - despite the fact that this is a rather bad movie. As a child, I was amazed at the falsity of the plot, the unnaturalness of the dialogues and the general protractedness of this two-hour nonsense - but the magic of the film I am describing is that every year the relationship of the heroes is more understandable, and the conflict "I don't want an adult life with a boring woman and a nasty mother that flew away the devil knows where on someone else's ticket "is understood better and better. "The irony of fate" is Bergman, it is a pity that no one but me understands this.
Elf
Jon Favreau, 2003
Denis ruzaev
"Movie" editor at "Timeout"
A bloody fight with a fake Santa and a wreck of a real Santa's sleigh. Christmas bra for and in old age brutal James Caan. "Sorry to ruin your life. And for eleven cookies in the video player. " Peter Dinklage, going crazy long before the monologue about squashed beetles. "We elves follow a diet of four food groups: caramel, hard candy, candy and syrup" (respect!). If you fall in love, then Zooey Deschanel (I respect it twice!).
Let's face it: Christmas week can be the most depressing of the year. But don't worry - Buddy, a man raised by elves, has enough festive enthusiasm for everyone. Want to hang yourself? Buddy is right there, smiling because he just loves to smile. Don't feel like leaving the house? Well, Buddy has a miracle recipe: what about the sugar in the syrup? Is it cold like the North Pole? So you have to sing - at the North Pole, according to Buddy, everyone does nothing but sing. Simply put, Buddy is the embodiment of the holiday spirit and is, awkward and inappropriate, not fitting into either tight leotards or the petty modern world. Buddy, we didn't deserve you - how lucky you don't give a damn.