FOR THE HEADING "WARDROBE" we photograph beautifully, distinctively or oddly dressed people in their favorite things and ask them to tell stories related to them. This week, our heroine is Sleeper Communications Director Nastya Ivchenko.
I love fashion, but I never took it seriously, even though I'm a glossy person and was an editor in the past. Now I do not track all impressions, but due to the specifics of my work, I am always aware of what is happening - sometimes I even manage to predict trends. In the spring I bought crocs, and the girls in the office laughed cynically at me. And after a while, Christopher Cane brought models in these slippers to the catwalk, having won the approval of fashion publications.
I can't say that my style is fully formed. A year ago, I adored minimalism and restraint: my wardrobe consisted of black trousers, jeans and white T-shirts. Now I am sick of sterility: I fell in love with bright colors and started wearing catchy things - for sure my style will change more than once. I immediately determine whether my clothes are "mine" or not - I will never put on the most actual thing if I do not feel organic in it. When I have an ultimatum in front of me: beautiful or comfortable / warm - I will always choose the latter. I dress for myself first of all, so I won't leave the house in uncomfortable shoes or clothes.
I hate excessive layering, so dresses are the basis of my wardrobe. In my opinion, this is a self-sufficient thing. I love boudoir style: bathrobes, slip dresses and pajamas. I can't imagine my wardrobe without jeans, T-shirts and spacious blouses. At the same time, there is only one skirt in my closet and there are no shorts and overalls at all. There is no place for sportswear in my everyday wardrobe - in a sweatshirt and sneakers I can only be found in the gym.
I love online shopping - I buy almost all shoes and accessories on the Internet. I have several favorite brands from which I look for things first of all: Isabel Marant, Ukrainian BEKh Atelier and Georgian designers - I have a special passion for them. From the expensive brands I like The Row, Rosetta Getty, J. W. Anderson, Chloé, Ellery. I am pleased to watch the development of a new generation of Americans: Rosie Assoulin, Mansur Gavriel, Everlane, Trademark, The Academy. I do not go around and flea markets; Although I don't run after the old things in the new city in the first place, I still definitely drop by the flea markets. Most often I buy home and interior items there.
Warby Parker goggles, BEKh Atelier parka, jeans and a cap - Zara, Mango T-shirt, Isabel Marant moccasins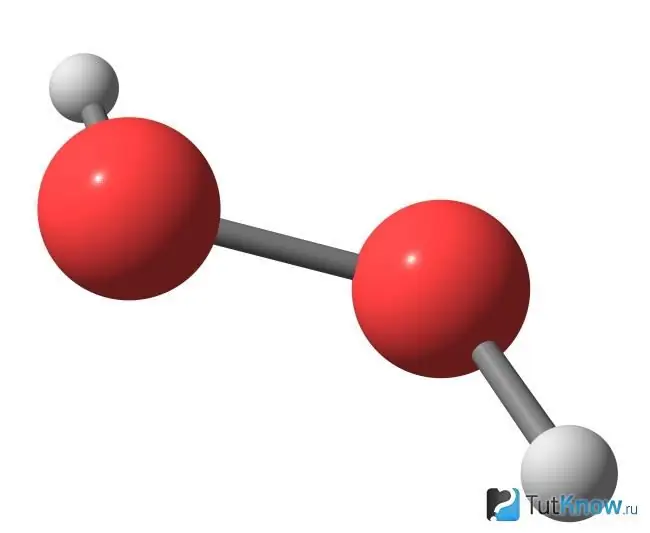 I have been a fan of Isabel Marant for a long time. I am inspired not only by her clothes, but also by herself. I remember how I came across in one of the issues of Harper's Bazaar on a column about the daily routine of designers with her participation: I read it with gusto and even kept the text for myself. This pair of pony skin moccasins is one of my favorites. Inside they are leather and very soft, I can walk in them all day - the feeling is that you are in house slippers. Most of all I love to combine them with these black jeans. They were long for me, and I cut them myself - I like how it turned out.
Syndicate Tee, Custom Skirt, Zara Shoes, Silhouette Earrings
This is the only skirt in my wardrobe. They sewed it to order from my favorite jacquard. T-shirt from the men's line of the Ukrainian brand Syndicate - he was the first to take on Kiev street fashion. I saw it on the website and immediately bought it, because everything is cool about it.
Sleeper robe, Prada glasses, Zara jeans, Lalo slippers
I noticed for a long time that warm colors suit me. Therefore, when Sleeper released the fall-winter collection, I did not hesitate to buy this dressing gown made of ocher velvet with silk trim. It looks especially good when paired with Lalo slides in black wool with gold flecks.
Atelier Kikala dress, Zara sandals
I discovered Georgian designers after a recent trip to Tbilisi. From there, unfortunately, I left without acquisitions due to a very modest choice in local concept stores. Fortunately, the amazing Marque Space opened in Kiev with a very good selection - with his help I started my collection. This silk Atelier Kikala dress was my first purchase. When I saw him, I immediately realized that I could no longer live without him. I often come here to replenish my wardrobe with two of my favorite Georgian brands: Atelier Kikala and Lalo. I also admire the latter because he created his own completely unique style. I really want to meet its creator Lalo Dolidze.
BEKh Atelier dress, Uterqüe boots
I will not hide that the basis of my wardrobe is the items of the Ukrainian brand BEKh Atelier. If I need something solid, I come to the studio to the designer and my good friend Masha Bekh - I rarely go out without shopping. I love this brand very much for the quality and ability to work with details, and I consider Masha a very talented designer. This silk wrap dress is perfect for a date or wine with my best friends.
Lalo dress, Isabel Marant sneakers
This airy Lalo dress reminds me of a cloud. I wear it paired with Isabel Marant suede sneakers. They are completely indestructible: I got into them under showers, snowfalls, and even climbed a mountain on one of my trips. Slight abrasions only added to their coolness.
Lalo sweater, Prada glasses, Sleeper slip dress, Uterqüe boots, Sofio Gongli ring
I have a complicated relationship with sweaters, but this one is a real work of art. I love its soft pink color and the small pom-pom appliqué. The black enamel ring is the work of the famous Georgian jewelry designer Sopho Gongliashvili, the author of the Sofio Gongli brand.
A robe dress made in the atelier, Uterqüe boots, Schiaparelli scarf
This is one of the custom tailored items. Boudoir style is close to me, and this model can be worn both as a dress and as a robe. It is very warm and will help create a cool look even in the most severe frosts. I wear it with a Schiaparelli silk scarf, which I found in one of the vintage shops.
Man Repeller cap, Lalo sweater, Giorgio Armani jeans, Isabel Marant sneakers
The cap was given to me by the Man Repeller edition. I love their team led by Leandra Medine. It seems to me that she is the only blogger who has managed to create a full-fledged and influential media resource about fashion. This gift is a great joy and honor for me.
Glasses Céline, Prada, Warby Parker
Silhouette Earrings
Silhouette star earrings, Dior blade pendant, Guzema Jewelry necklace, vintage hoop earrings purchased at a flea market in Istanbul
Blouse Atelier Kikala
This creation by Lado Bokuchava for Atelier Kikala is the hardest piece I've ever worn. I feel incredible when I put it on. It seems to me that it was created with great love.
Necklace Guzema Jewelry
My good friend Lera Guzema, a girl with incredible taste, is working on the Guzema Jewelry brand. Despite the fact that I have a rather complicated relationship with the jeweler, I fell in love with this gold necklace with feathers at first sight.