WE ASKED THE STYLISTS WHICH TRENDS WILL BE RELEVANT next fall and how to adapt them to the Russian climate, what seasonal things to pay attention to and what to be guided by when choosing clothes for autumn and winter. In general, if you are ready not to deny yourself anything, the advice of our experts will help you understand what things are rational to invest in now. If you live in economy mode, many of these recommendations are easy to apply to your existing wardrobe.
Irina Dubina
Designers continue to feel nostalgic for the 80s, but if a couple of seasons ago this trend was traced in the abundance of shiny fabrics, dresses with shoulder pads and other references to the Dynasty TV series, now the focus has shifted towards "power women". Variations on the theme of the office style of version 2.0 can be seen at Balenciaga, Vetements, Isabel Marant, Dries Van Noten: voluminous jackets, asymmetric cut skirts and wrap skirts, trousers, which seem to be a couple of sizes larger, belted with a belt. Designers understand that a well-cut suit for a modern woman's wardrobe is much more relevant than complex dresses. It seems to me that women's fashion as a whole is again taking a course towards masculinity, and, perhaps, for the first time in history, similar processes of gender blurring are taking place in men's fashion. In part, this is such a populist flirtation with the theme of feminism, which sometimes looks rather one-sided - just look at the Dior or Céline collections.
As for the current silhouette, two directions still dominate here: either a narrow, tight-fitting top, slightly flared at the bottom (for example, like Paco Rabanne or Proenza Schouler), or oversize, which is also gradually shifting down (we are talking about the combination of "turtleneck or T-shirt + wide trousers ", as, for example, at Lemaire). In any case, things that look like they are from someone else's shoulder are still in the field of attention.
It is curious that the length of the mini, which for some time existed as if outside the fashionable context, is gaining momentum again: Stella McCartney and Saint Laurent suggest wearing elongated jackets with or without microshorts, Marc Jacobs - mini-dresses, as well as Balenciaga. Forgive me, the most hype combination of this length - of course, with boots with a very wide accordion-top. In general, it seems to me that fashion is gradually moving away from sports and post-Soviet courtyard aesthetics towards elegance or just good old classics, rethought in a modern way.
Speaking of fabrics, I personally am very impressed with how designers rehabilitate corduroy. For a long time, this material was considered old-fashioned and somehow dusty. But this season, many designers have worked with him, and outside the context of 70s fashion: Balenciaga has a cool bright green corduroy trench in the Pre-Fall collection, Marc Jacobs, Lemaire and Prada have pantsuits, Y / Project has a coat. to the floor. But what I love the most is the way the fashionistas in Tokyo wear corduroy, complete with Hawaiian-style shirts, wool berets and worn Converse.
Olga Kovaleva
My favorite trend is the red total look, I already bought a few things of this color in the summer and I want more. This fall there will be a cage everywhere - a print that reminds me of school or English college. But this season she looks not at all boring and not strict - you can see examples at Chloé, Gucci, Stella McCartney. Polka dots are another trendy print, and it seems to me that a thing with such a pattern can make any look bright and fun. This winter, although, I think, with our climate already in the middle of autumn, on the streets we will see not only multi-colored artificial fur coats, but also with natural fur color. Brown, black, red - such models are similar to vintage ones, there is a feeling as if the designers were inspired by Parisian flea markets. You can gird a fur coat with a wide belt, for example, like Rochas. Wide belts, by the way, are back in fashion - with large buckles, similar to corsets and tied in a knot.
I can't imagine fall without a classic long beige coat, a versatile all-time piece. A midi skirt is required - this length will be the most relevant. Opt for a lightweight fabric option and complement with a heavy sweater. Of the colors in the fall wardrobe, red, chocolate and turquoise are required - the latter, albeit not obvious, was very popular on the catwalk this time. My favorite turquoise item is the leather coat from the Philosophy di Lorenzo Serafini show. Don't forget the knitwear: it's time to get out all the turtlenecks, sweaters and cardigans.
I don't know exactly what I'll pick for myself for the fall, to have time to vilify everything that I bought for the summer. I'm really looking forward to the H&M Studio collection, there is a beautiful long gray coat and a burgundy leather miniskirt. And their collaboration with Erdem: the leopard coat is my favorite. According to my mood, I want to buy bright things, daring mini-skirts and unusual shoes - a dream, of course, boots in rhinestones, as at the Saint Laurent show.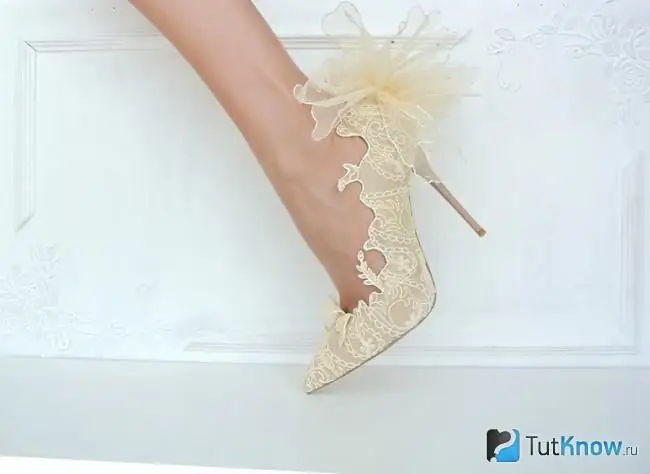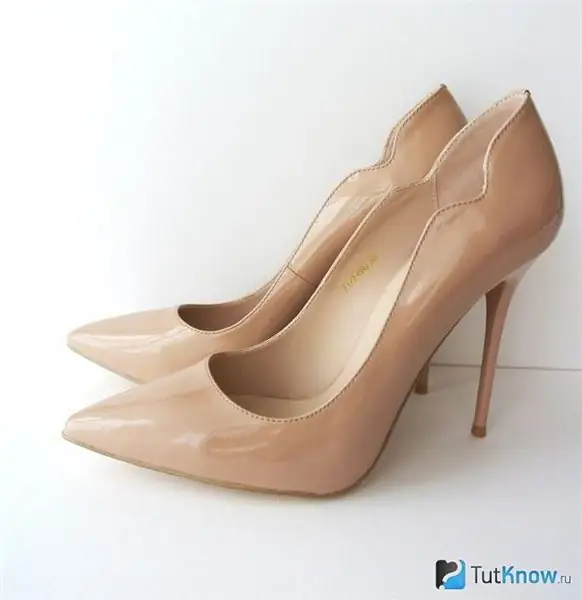 Svetlana Mikhailyuk
The trends of the coming autumn are pleasing: comfortable and warm clothes are in fashion. Some of my favorites - leather coats and jackets - were shown by almost all designers. They can be worn with anything: leggings, dress, pantsuit, boots, sneakers. Free-cut coats, both plain and, for example, in a cage, will also look good. As with the leather coat, there are many combinations. For example, with a bright sweatshirt, high leather boots or a suit. I appreciate practicality, so I want to highlight another trend - massive bags. Now with a duffel bag you are not just a shuttle - you are a fashion shuttle!
Autumn in Russia, as a rule, is pleasant only in September, then the story begins with rain, wind, and also "hello, snow!". Therefore, a warm sweater will be indispensable. Beautiful examples were at Balenciaga (plain turtleneck sweaters), patterned options at Prada and Joseph, and J. W. Anderson and Off-White offer stretched sweaters. You can wear such a thing with anything, I personally like options with something less voluminous, for example, a silk dress or a skirt.
Now for Granny's trendy advice. It is important to take care of your head and hair, so I think that a hat is an indispensable item for autumn and winter. There were a lot of options on the runways this year: headscarves like Balenciaga, fur hats (like Prada), but I love the berets the most. Céline had a perfect one, although both Dior and Prada showed them. In terms of color, there will be a lot of red this fall. You can make a full-fledged total look like Jil Sander, or make a red accent like Balenciaga.
Many designers have suggested silver and shiny textures. In everyday life, it is better to wear this color with something basic, for example, with jeans and a turtleneck, like in the Dries Van Noten show, with a gray coat like Proenza Schouler, with a zip top like Balenciaga, or a beige top like Off-White. Of the materials this fall, velvet, jeans, wool, silk, tweed, fur will be especially popular this fall - in general, everything in which you definitely will not freeze.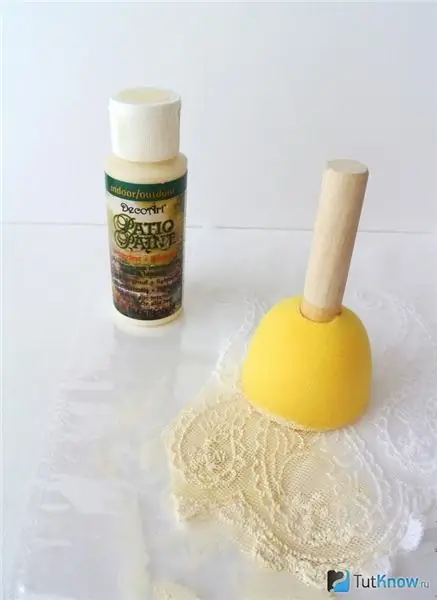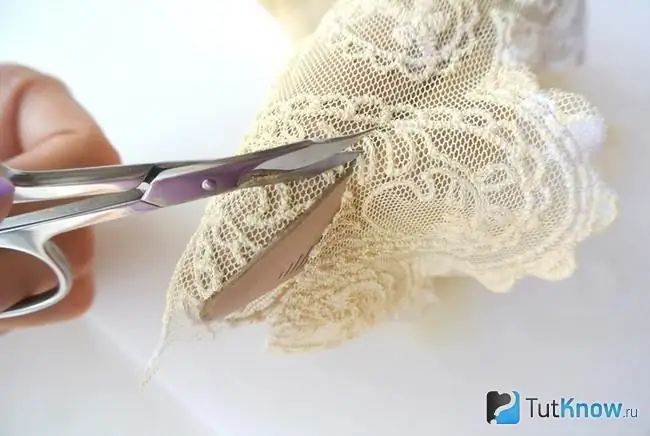 Zhanna Doroftey
Uniforms are definitely one of the highlights of the upcoming season. Try on the images of a clerk, banker or bus driver shown by British designer Martine Rose, stadium staff from Gosha Rubchinsky's show in Kaliningrad, or even a baseball player played by Ashish Gupta. Check out the sparkling Ashish collection, the designer's first full collaboration with Major League Baseball. On the things are the logos of the real American teams "LA Dodgers", "Boston Red Sox" and "Chicago Cubs". The American designer Heron Preston also plunged deeply into the topic: he released a collection with the New York Health Administration (DNSY), taking as a basis the uniform of his employees. Wear total looks or choose any item you like from the "uniform" collection - your business. You can't ruin a beautiful suit with your favorite T-shirt.
Perhaps it is the cage that can be called the main print of the season - at least you should get such a shirt. Most likely, you will find the "one" among the men's collections. Check out what options Vetements, Yeezy, J. W. Anderson, Off-White, Dries Van Noten, and Helmut Lang have. Hypertrophied versions can be worn in place of a dress with high boots. If your soul asks for more cells, put on a coat or suit - with trousers or a skirt. Or just find the perfect jacket that you have been wearing for more than one season. In general, jackets with a hoodie are my favorite combination for every day, and with a catchy top and flared heels - a cool option for the evening. My favorites are Raf Simons, made of heavy cotton in a non-trivial purple color, and at the same time an aggressive and elegant version of Alyx with laces.
An indispensable accessory in the fall will be a spacious bag - a shopper or a tote - in which everything will fit. Of all the designers showed, the black Off-White bag with the bold white "SCULPTURE" lettering stands out. These will go on sale in several sizes, and their pleasant bonus is a long strap that can be slung over your shoulder.
It seems that everyone managed to forget about belts, and in the fall there will be a great variety of them: made of leather and canvas, long and short, with buckles of all possible shapes. The longest, literally to the floor, leather - from Vetements, from canvas and with a catchy inscription - from Off-White, with an unusual buckle - from Alyx, and all from metal - from Delada. The latter is altogether similar to a neck chain - a universal thing. If you are looking for an attachment, look at mono earrings. The most unusual ones I found at the Japanese brand Ambush - in the form of locks.
What's fall without a new pair of sneakers? Perhaps the most incredible piece is this collaboration between Raf Simons and adidas Originals. The Detroit Runner is reminiscent of a sneaker / sneaker hybrid - a great example of a dad's model that will be particularly trendy.