Text: Christina Wazowski
The idea of a trip to Mongolia came to me about a year ago, on another desperate adventure - I was trying to get from the capital of Laos to Vietnam on a walking bike with a basket, bought at the local market for $ 50. It was a crazy six months summer when it seemed like anything was possible. And in the middle of the rice fields, stupefied from the heat, I promised myself that next year I would raise the bar and change the bike for a horse.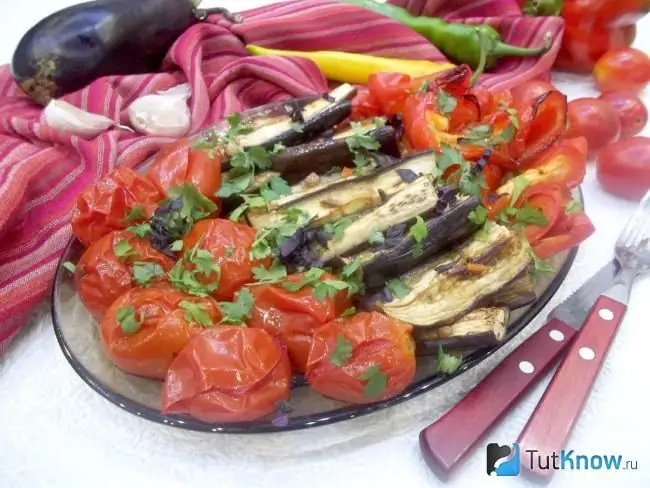 The plan was as follows: I come to Mongolia, buy a horse, provisions and get from Ulaanbaatar to the Chinese border, about 700 kilometers. It was not at all obvious how the whole thing would work. I sat on horseback once in my life, at the age of twelve, had no idea how much a horse can ride in a day (and how much I), last night in a tent in high school.
Returning to Russia, I began to prepare: for a month and a half I went to horse riding lessons. True, in the context of the trip, there was little practical benefit from them. I learned to confidently do only two things: brushing the horse and gracefully climbing into the saddle. It was clear that even if I bought a horse, I would not go far. I decided that the best option is to live for a couple of weeks in some village and learn everything on the spot. All that remained was to find him.
Google knows a little about Mongolia: entirely ancient travel agency sites, posts from Vinsky's forum five years ago, and scanty notes on Lonely Planet. I decided to follow the familiar path and find a volunteer program through the Workaway service. Fifteen programs are registered in Mongolia, fewer only in Pakistan. I ruled out big cities as unpromising in terms of animal husbandry, and half of the options immediately fell off. I sent a request to the remaining eight places. Four answered: two programs were looking for people for a period of three weeks, the other two agreed to accept me, but apparently changed their minds and stopped responding to emails.
Two weeks before the planned departure date, I had no clear starting point, but there was no further delay. In September I moved to London and was sure that I would like to spend the next summer with loved ones. Therefore, I just took the tickets (for the plane to Irkutsk, for the train to Ulan Bator) and decided to sort it out on the spot. I'm lucky. In Irkutsk, I met William, a student from France. A month ago he bought a horse in Mongolia and rode around the country with a local guide for two weeks. He helped with the starting point - 19 thousand rubles for a horse and the north of the country.
One moment darkened William's trip: the day before the end of the route, his horse was stolen. Cash back didn't happen. After talking with other travelers, I found a pattern: even with a local guide, 80 percent of the purchased horses were "lost" a couple of days before the end of the trip. This never happened with rented animals, although the parking places and the route were the same. An unpleasant scheme loomed.
I got on the train on the second attempt. It turns out that the railway throughout Russia operates on Moscow time. I was lucky that the time difference played into my hands and a day later I still arrived in Ulan Bator. After talking with several travelers and confirming the information, I decided not to waste time and leave as soon as possible. The next day I took a bus ticket and 15 hours later I was in Murena, a small town in the north of the country. I needed to somehow get to the village of Khatgal. I thought that I would look at the bus schedule at the station, but she was not there, the passengers were dropped off in a vacant lot.
I reached the only hotel marked on the map, where I met two Israelis. The guys have already found a car to Khatgal and invited me to fit in. Luck! In the village, we stayed in the most fashionable guesthouse, they gave me a separate yurt and even let me take a shower. The next morning, the guys left, and I went in search of Dala, a girl who, according to William, could help me buy a horse. She kept a guesthouse in another part of the village, there were no signs, but after straying for half an hour, I found him, and we sat down to chat. I said something like: "I have two weeks, 30 thousand rubles, and I want to buy a horse, what do you think?"
I did not take into account that Mongolian horses are much smaller than European ones and that you cannot easily attach luggage to a Mongolian saddle - not that design. Means, it was necessary to buy a second horse
And then the revelations began. Dala immediately pointed out the weaknesses in my plan. It turned out that buying a horse is not difficult, for me, as a white woman, they will make an extra charge and everyone will be happy - 19 thousand rubles, the price that I was ready to pay and not even be very upset if something happens to the horse and the money is not for me will return. "But," she said, "you need not one, but two horses."
Of course, I understood that I was carrying my luggage with me. Tent, sleeping bag, clothes, food for two weeks - about 20 kilograms. My train of thought was this: 80 kilograms (me + luggage) is not at all a critical weight for a horse, and one can handle it. I did not take into account that Mongolian horses are much smaller than European ones and that you cannot easily attach luggage to a Mongolian saddle - not that design. So, it was necessary to buy a second horse, and this is another 22 thousand from above (horse + ammunition), in total: 44 thousand only for horses. Much more than the budget that I was planning. Besides, I had no idea how to handle two animals at once. "Besides," Dala said, "keep in mind that the horses are very likely to go somewhere, through your oversight or with the help of the locals." So the original plan fell apart before my eyes.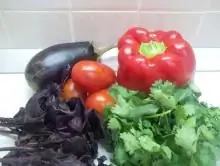 Dala suggested this option: to rent horses, with a local guide, ride north for twelve days to the reindeer herders' settlement, stay with them for a few days and back on a ride. A difficult route, but in very beautiful places. I really wanted to buy a horse and show it off on Facebook. But in the end, the lack of a budget for a second horse and common sense won, I decided to agree to Dala's version, especially since she promised that the best of her guys with a very "understandable english" would go with me. I spent 25 thousand rubles for three accompanying horses, a permit to enter the reserve, food for two weeks and sweets for the locals.
The next morning I met my guide Chuka, a smiling Mongol about thirty years old in a bright pink national caftan - degel. He brought with him three small horses, saddled in the Mongolian manner: a construction of a saddle-base and a pad fastened with belts, the stirrup on the right side is held on a leather belt, on the left - on a cloth belt, the bridle is tied from different ropes. We packed our things in our hiking bags, loaded the horse and set off. On the first day we spent more than eight hours in the saddle, but it was warm and sunny, and despite the tiredness, at the end of the day I felt wonderful. Chuka and I unsaddled our horses, and while I pretended to know how to pitch a tent, he made a fire. I felt somehow sad that the trip, which, according to my plans, should temper me, promised to be so comfortable. I was sad in vain, it was the only day without rain for the whole trip.
Each new day was similar to the previous one, and this had its own charm: getting up, half an hour to lie and read, breakfast, collecting things - after eight hours everything is in reverse order. On the day we met no more than a couple of people, but all the local men and even boys were in arms. I immediately remembered the advice of friends that it is imperative to take a pneumatic pistol with you in order to repulse the locals if something happens. A pistol with rubber bullets against the sawn-off shotgun - the Mongols would have fun.
We gradually moved northward, it became colder and more beautiful. The first days I changed from hiking clothes to a sleeping kit, but on the fourth night the temperature dropped to minus and my sleeping bag "up to +5" stopped coping - in order to fall asleep, I had to put on all my things: thermal underwear, two T-shirts, fleece pants and a jacket, one more pants, two pairs of socks, a down jacket and even a raincoat. Despite the weather conditions, every morning I woke up in a great mood, and only one moment undermined my calmness. Chuka knew exactly four words in English: "horse", "sleep", "water", "eat" - never "understandable english". To all my questions, he nodded and said: "Yes." And at first this inability to get an answer to even the simplest question drove me into a frenzy. Making up riddles from emoji in notes sometimes helped to find mutual understanding, but not often. And then I just asked myself what would change if I knew that it was seven hours to go, not six or eight. Realized that nothing, and relaxed.
In general, Chuka was a cool guy, and he probably liked me too. This is probably why he decided to make a real Mongolian out of me. He taught how to drive herds of horses and graze sheep, gallop and jump over boulders. I also came up with some entertainments, the best one was the "Equalizer Horse". You turn on your favorite track and speed up and slow down the horse to the beat. Jumping at 50 kilometers per hour with Arctic Monkeys' Fluorescent Adolescent is priceless.
Sometimes we stopped by to drink tea in yurts or stayed next to the parking lot, we were always invited to spend the night. From the inside, the yurt looks like this: two or three beds are placed around the perimeter, several people sleep on each, the rest are on the floor; in the center is a stove-stove; in the eastern, female half, food is being prepared on the made bed; bones are dried in the lattice walls of the yurt; there is a TV set at the wall farthest from the entrance; a satellite dish is sticking out on the roof; no toilet, no shower, no telephone connection.
It is not customary to take off local shoes, blankets and mattresses are never washed, probably never. Mongols rarely wash themselves, it is expensive to heat water, the only option is mountain rivers. I quickly adopted local habits and did not wash for two weeks during the hike, could not get into the ice-cold water, and managed with wet wipes. The napkins ran out on the third day. I was lucky, the sense of smell atrophied at first. With external wretchedness, which is not an indicator of poverty, but rather a habit (leaky linoleum on the floor and dilapidated furniture in the presence of a good car), the Mongols are very hospitable people. I have never felt such warmth and care from complete strangers.
I came up with some entertainment, the best one was the "Equalizer Horse". You turn on your favorite track and speed up and slow down the horse to the beat. Jumping at 50 kilometers per hour with Arctic Monkeys' Fluorescent Adolescent is priceless
On a day with especially lousy weather, when there was no strength for anything, and it was possible to squeeze a bucket of water from our clothes, we drove up to one aul to warm up. A big family was waiting for us inside: four generations, everyone is smiling, everyone is glad to see us. I was treated with great attention. A girl traveling alone, a foreigner - exotic for the locals. I was immediately seated in a place of honor opposite the entrance, handed a bowl of Mongolian milk tea. The older woman - Mama - took out from the bins half of the chocolate bar, reserved for special guests. They cut bread, brought soft cheese made from yak milk and sugar - a national snack. I basked by the stove and watched the women cook dinner: they roll out the dough, fry thin cakes on a baking sheet, cut them and the meat, and then stew them in yak oil in a cauldron.
While the children ran outside, the adults sat down to play dominoes. Mom, a local champion, explained the rules to me on her fingers, and after half an hour I won every third game, and the next morning I won the overall standings. I cannot convey how happy I was at this moment and how sincerely she was happy. I felt that I was part of the family and that I was truly welcome. At parting, they made me promise to come again.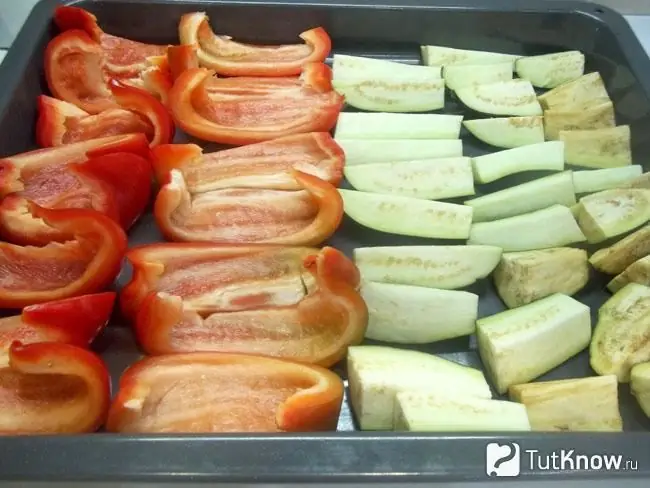 On the eleventh day we got to Tsaganur, spent the night with local border guards, and in the morning set off for the reindeer herders' settlement. The first two hours we drove under a heavy downpour and another six - through a real mud swamp. If you step in the wrong direction, you immediately fall to the chest. The moment I thought that I would not budge anymore, the tops of the chums appeared on the horizon. For the next two days, I lay back in my hut, played with local children, photographed deer and figured out how life works here.
In the northwestern part of Mongolia there are only two settlements of reindeer herders, we were in a larger one: twenty tents, about a hundred people and many reindeer. People live in isolation from civilization. It is eight hours by horse to the nearest settlement: you cannot walk on foot, you cannot drive by car. There is no local doctor or medicine. Previously, a healer lived in the settlement, she also took delivery. Now I have to go to Tsaganur. For a long time I tried to find out from the locals what is the profit from reindeer husbandry, how they earn. It was obvious that not by selling meat, skins or cheese. It turned out that reindeer husbandry is completely subsidized. Here's a sad story.
On August 27, on my last day at the reindeer herders, it started to snow. We were returning by the same road, but the mud was frozen, and it became a little easier to go. Eight hours later we got to the village, Chuka found the guys who agreed to give me a lift to Khatgal. We hugged goodbye and parted. Chuka back on the same route - to return the horses, and two days later I had to catch a train in Ulan Bator, I should hurry.
The journey lasted almost a month. I spent time alone with myself, thought hard, rested and for the first time in a long time felt truly happy. I thought that a trip to Mongolia would be an experience completely opposite to what awaits me in England. Three weeks later, lying on a bare mattress, hiding in a down jacket in my empty London apartment, I realized that everything was not so simple. It turned out that the opportunity to temper oneself is provided more often than the chance for several weeks not to worry about anything.
Photos: Hunta - stock.adobe.com personal archive