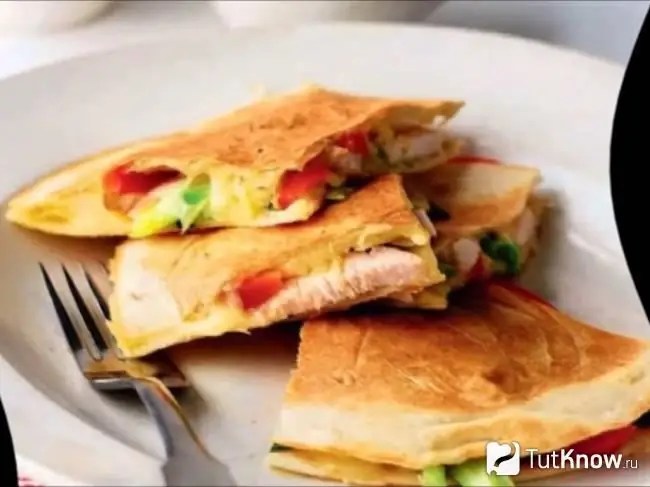 Dmitry Kurkin
The life of stand-up comedian Hannah Gadsby in the last year and a half has become one big paradox. In the first part of last year's Nanette stand-up, she announced that she was retiring from comedy. However, the performance itself, albeit with a delay (presented in 2017 in Australia, it only recently made it to the States and to Netflix), was so impressive that it made Gadsby's departure from the stage impossible. In a fresh interview with Jimmy Fallon, she admits that her plan to fail and quietly end her career did not work: "Now I have to choose: I will be either a fool or a hypocrite. I prefer the latter."
The paradox is different: "Nanette", which many critics and colleagues of Gadsby called the most outstanding thing that happened to stand-up in recent years, is a one-time piece that cannot be copied and replicated, but it will be difficult to surpass. Gadsby's performance gave her a reputation not even as a new star, but as a demolitionist who encroached on the very foundations of the genre: is it a joke to say - a comedian who refuses to be funny.
Self-deprecating intonation has become the basis of modern stand-up. No matter how monstrous the life of a comedian may be, he can always turn it into a joke - and the more nightmarish the circumstances, the more powerful the fuel for what is commonly called "life humor", soberingly bitter, but honest. Hannah Gadsby, forty-something, has an exemplary background in this sense. She is an art critic by education, she is a lesbian, and she is originally from Tasmania, where homosexuality remained banned until 1997 (a substantial percentage of the inhabitants of the "Bible belt" there still advocate equating LGBT people with criminals). But Gadsby herself does not find anything funny in this.
Nanette begins as a classic stand-up, but halfway through it makes a sharp turn, first turning into a TED lecture on the purifying nature of humor, then into a furious accusatory rebuke that falls on gender stereotypes that generate a culture of violence, and in the end - heartbreaking a confession calling for humanity. Gadsby does not even break the fourth wall (comedians have been doing this for decades), but pulls the viewer out of their comfort zone by the scruff of the neck, and does it in a deadly organic way, enhancing the effect of surprise. At the beginning of a performance filmed for Netflix, she is visibly nervous; in the finale, the audience will already be shaken.
Her rage against offenders - both personal and ideological - is too great to be held within the genre established by the stand-up canon, and sprinkled with self-deprecating jokes
In a sense, it is the comedian's duty to sacrifice oneself by sharing the most painful memories and experiences. Gadsby has enough of them up his sleeve. She talks about the problems of self-determination, acceptance and gender clichés (at the same time recalling the "lesbian critics" who believe that there is "not enough lesbian content" in her stand-up). She recalls a difficult relationship with her mother, who for a long time could not accept her daughter's sexuality, and by accepting, did not alleviate the situation at all ("How did it happen that she became the heroine of my story?"). She analyzes the history of oppression of women through art history, a material that she knows quite well because of her education (Gadsby has done a couple of educational programs on Australian television). She is amazed at the everyday, terrifyingly ordinary violence that she had to face on the streets (recalling in detail the episode when a passer-by who quarreled with her was about to beat her because he mistook her friend for a "man"). The difference between Hannah and a regular stand-up is that she doesn't even try to pretend that the process of turning herself inside out amuses her at all: "Humor should give you relaxation, but I won't give you relaxation. Now you yourself have to get out somehow. " Comedy is supposed to soothe pain and bring comfort - but what if the pain doesn't get weaker? What if the comedian himself finds himself in the position of a crying clown from an anecdote told by Alan Moore: "Doctor, I am Paliacci"?
Gadsby doesn't cry and refuses to be a victim. Her rage against offenders - both personal and ideological - is too great to be held within the genre established by the stand-up canon, and sprinkled with self-deprecating jokes. This anger, in general, resonates well with the agenda of #metoo, but Hannah has it too personal, suffered through suffering to be attributed to playing along with the conjuncture (which she could not be accused of anyway: she wrote Nanette before a massive Hollywood scandal broke out). But, as the heroine of this intense solo performance admits, anger, no matter how sobering the audience, also does not bring her satisfaction. The image of an "angry stand-up" (or "screaming female comedian," as Gadsby puts it) does not flatter her, and her attack by "white heterosexual men" in the audience is not so much an end in itself as an inevitable side effect.
The Nanette still gives relief, although this relief is not comic, but dramatic - akin to the silence that hangs after a dozen shells burst. Where humor and righteous anger fail, long-awaited comfort comes from human compassion. It is to him, in the end, that Gadsby brings the threads of his performance and calls the audience to him. The message is not that revolutionary, even for a stand-up, but it requires a constant reminder.