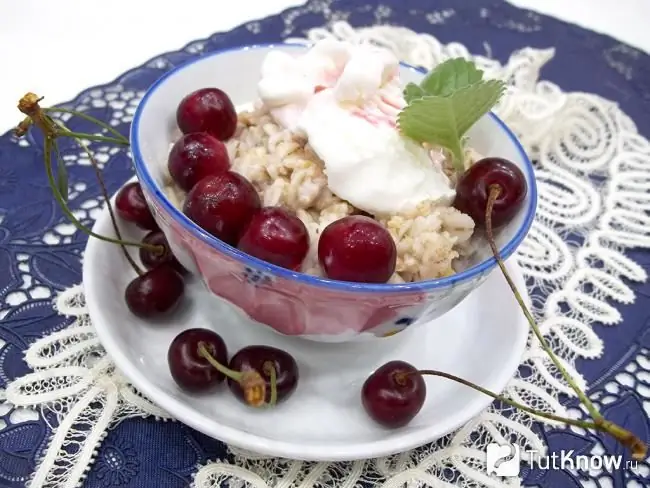 ksyusha petrova
In the 21st century, it is already indecent to speakthat a woman is "naturally submissive", although from the point of view of morality and ethics, BDSM, like many role-playing games and new sexual practices, remains in a gray zone, and the compatibility of feminist views with BDSM raises questions for many. We already went to a femdom master class, talked about a conscious approach to BDSM and practices that are suitable for beginners, and now we talked with Veya Vesper, a professional dominatrix and feminist who blogs about her adventures on Instagram and a YouTube channel.
Interest and negative experiences
I don't even remember exactly when I started to be interested in BDSM - I think at the age of thirteen. I feel like I always knew about it. At the age of fourteen or fifteen, I registered at some Moscow BDSM forum. I wrote very little, mostly read, looked at photographs: tied men in the forest, women with a whip, that's all. In addition to the aesthetics, I liked the idea that you can transform pain: I have a special relationship with pain, I can easily endure it. I have never understood why other people cry when their knees are broken.
At the age of seventeen I met my first BDSM club. There, an unpleasant story happened to me, which I recently described in detail on Instagram: one of the party organizers persuaded me to have a personal session, during which I was very bored, and he violated all possible rules of the BDR. He also told the details of the session to all his acquaintances - in a small town, information spread instantly. After this incident, I temporarily tied up with BDSM. At twenty, I started traveling and visited BDSM clubs and meetings in different cities. I finally learned what MDD is, what aftercare is, and realized that the experience I had was something beyond good and evil: after hearing my story, many topics were horrified.
Besides the aesthetics, I liked the idea, that you can transform pain: I generally have a special relationship with pain, I can easily endure it
I could not decide in any way whether I was a submissive or a dominant, I wanted to try everything - I conducted sessions with men and women, in different roles. I don't want to offend anyone, but in my experience there were much fewer literate dominant men than women: probably only the man with whom you are in a relationship shows the necessary level of care, and women, even strangers, are generally more empathic. I think that the patriarchal culture simply prevents male dominants from treating the sabs properly.
I never had a sincere desire to obey someone, none of the dominants with whom I communicated, did not thrill me. Once an experienced dominatrix talked to me and said: "Why are these men always tying you up, you try to connect someone yourself." She gave me a 20 minute trial session so that I could try myself as a dominatrix with her constant submissives. And I really liked this feeling of power, control. When you are worshiped as a goddess, it's cool.
First client and financial dominance
I got my first client quite unexpectedly. I worked as a waitress in a restaurant, it was a rather closed institution, where you cannot get from the street, very rich people used to go there. No one paid attention to me: there were many glamorous girls working there, and I dressed like a teenager, came to work in a T-shirt with Harry Potter. I was then twenty-one years old, I had no goal at all to stick a millionaire or get married.
Once, after the restaurant was closed, we sat and celebrated the manager's birthday. But then one regular client came, whom they could not refuse to let in - because he is such a VIP from VIPs. He drank, grabbed my hand and began to offer all sorts of obscenities, I sent him in three letters. I myself am from a fairly wealthy family, it never seemed to me that super-rich people were any special. He was shocked by such a reaction, squeezed my hand even tighter, I gave him a slap in the face. When he tried to kiss me, I grabbed him by the hair, pulled him away and said, "Well, if you don't stop now, I'll do something really bad." And then I noticed that his pupils were dilated - he liked that I was pulling his hair. It didn't even occur to me before that he was a submissive.
When the session was over, he took out Swiss francs, I said: "Are you trying to deceive me? Stick these fanatics up your ass, I'll take either dollars or rubles "
I spent the first short session with him at his hotel. Shouted at him, mother, said that his money did not mean anything. He really liked it, he was surprised how impudent I was. When the session was over, he took out Swiss francs, I said: "Are you trying to deceive me? Stick these fanciers up your ass, I'll take either dollars or rubles. " Then he found out my phone number, started calling, asked me to get a Schengen visa, come to him in Switzerland, but I refused. This is how our relationship began, so to speak.
It seems to me that I became the first person in many years who did not treat him obsequiously. He begged me for a photo of my biceps (he generally had a kink for workout) - I sent him to the dick, said that I had no time, he really liked it. It turned out that he was in the subject of financial domination - then I did not know at all that such a thing existed. I came and spoke obscenities at him, he bought me expensive gifts, cars, real estate. Then the working relationship began to turn into personal, it was no longer very high for me. I did not want to enter into any romantic relationship, especially with a person of his age and position. A year and a half later, we completely stopped communicating.
Moving to the USA and psychiatry
I moved to the USA - I started studying at Yale University as a psychiatrist, first worked in the department, then got a job in a rehab, where I helped people with drug and alcohol addiction. It was hard and thankless work: it is difficult all the time to communicate with people who are in such a mental state, I was constantly crying. Once I came home, started crying and told my husband that I was tired of all this: "How I got sick of everyone with whom I need to communicate at work, why can't I just beat people for money." To this, my husband, who knew about my experience, offered me to become a professional dominant: he told me that there are dungeon clubs in the USA where dominos are paid a salary. The next day I found an ad for the recruitment of a dominatrix, I was immediately called for an interview. I said that I can work with floggers, stacks, wax, needles, do basic bondage. They promised to teach everything else, but the training turned out to be rather formal: I was simply brought to the session of another girl and I watched her work for ten minutes. If I had my own dungeon, I would pay much more attention to training. The rest of the skills had to be developed in the field.
After a couple of months, I moved to a private team - this is an association of several dominatrix who are looking for clients for themselves and rent an apartment or a hotel room for sessions, while the dungeon has a specially equipped room and a manager who negotiates with clients and draws up a schedule. There are disadvantages in dungeon: due to the fact that they pay much less than in private practice, sometimes you have to agree to sessions that are not very pleasant for you. Nobody, of course, forces anyone, but there are situations when "there is no money, okay, I'll meet this idiot."
Sometimes after the session you need to cry, because this is a very strong emotional experience, an adrenaline rush. Many people cope this way
with their internal blocks, panic attacks
In a private team, I did not like the unprofessional organization, clients were often late, there were delays. A session, in theory, lasts fifty minutes, but in reality it turns out much more: first you communicate with the client, tell how everything works, ask how he will serve you, you agree on everything in detail. After the session, the person also needs a little time to go to the shower and generally exhale. And there, the next client is already outside the door. I realized that I was not a team player, and went into free swimming.
Now I myself can monitor my time, the client comes when it is convenient for me. Well, the money is three times more. I already have practically no new clients, if I recruit someone, they are the acquaintances of my acquaintances. There is a website in the USA that promotes the dominatrix, but I bypass such resources, because such work can still negatively affect citizenship. I sometimes go to thematic meetings, but rather just to communicate with colleagues. Sometimes, right at the meeting, you can conduct a small trial session with an interested client.
Stockholm Syndrome and care
The style of my communication with submissives I call "Stockholm Syndrome": first we have a "honeymoon", when I am very gentle, kind and attentive, and then I suddenly become angry and unpredictable. This is how I bring the submissive to the first emotional peak, and then I become caring again. You could say that I use the same patterns as abusive relationships. But, of course, all this is not really happening. The details of the session are always agreed in advance, we always discuss what we will and what we will not do, with what intensity, and so on. Also, the submissive always has a set of stop words or the opportunity to get out of the game situation for a minute and ask him to stop. I take into account that the sub can be in an altered state from adrenaline, so from time to time I ask if he is okay, if he needs a break, a glass of water or a cigarette.
Caring is a major part of these games. You need to be very careful, monitor not only the physical and mental state of the submissive during the session, but also understand how your actions can affect him in the long term, eliminate any possibility of irreversible impact. Also, I always arrange aftercare, which is not done by many. We can just sit, embracing, we can discuss something, sometimes the subwoofer wants to cry from the splash of feelings and adrenaline and endorphins. This is a normal situation, I myself felt it myself at a younger age.
With the help of sessions, many cope with their internal blocks, panic attacks and other problems. Recently, I talked about BDSM with one of my professors who deals with female post-traumatic behavior: he said that some people deal with PTSD through dominance or submissiveness.
The addiction to BDSM is not a mental disorder: there is research that people who practice BDSM are less prone to aggression, psychosis, panic attacks just because there is a strong emotional outburst during the session. Someone for the same effect jumps with a parachute, gambles, and someone comes to the session. BDSM helped a friend of mine with PTSD: she tried herself as a dominant and this helped her to cope with the consequences of violence, literally at once the phobia of men, the phobia of intimacy disappeared. I talk about this when someone tries to state that BDSM is "for sick people."
It happened that I was aroused during the session, but this is a second sensation.
It seems to me that if you like an occupation, whatever it may be, you will have sympathy for people, with whom you work
Some of my clients come first of all for psychological support, even psychological replacement: for example, a person feels guilty for something, but cannot punish himself, so he asks me. One client asked, "Punish me for being so worthless and still can't find a girlfriend." After the session, I had a psychotherapeutic conversation with him: I explained that it is not necessary to come to me, that he can talk to his potential partner - and she is unlikely to condemn his addiction to BDSM. His kink was ball-busting, so I told him: "Trust me, dear, many girls dream of kicking a man in the balls, she is unlikely to refuse." After that he did not come again, and after a few months he wrote: "Thank you very much for your advice." I don't know the details, but I think I did a good deed.
The main requests are all sorts of spanking, humiliation, ball-basting, golden shower. Seven out of ten men ask for a strap-on, in principle, this is easily explained, because it is a taboo, the whole BDSM culture is based on this. Role-playing games are surprisingly rarely requested. My taboos are medical play and feminization, humiliation through comparison with a woman, dressing up and playing a "female role." I don't think being a woman is humiliating, so I don't do these sessions.
Since during the sessions any sexual contact is excluded, there is no sexual connotation for me in this, and they come not for this, but for an intense emotional impact. Sometimes the client asks for permission to masturbate, I usually refuse, but if he was already very well behaved, I can, as an exception, allow. It happened that I was aroused during the session, and before the man I might not be attracted at all, but in the position of a pleading slave who gives a blowjob to a rubber penis, he suddenly seems to me pretty. But this is a momentary sensation. It seems to me that if you like your occupation, whatever it may be, you will have sympathy for the people with whom you work.
Feminism and future plans
I was lucky, I was always surrounded by people who supported me. Mom always said that I can do whatever I want, as long as I was safe and happy. She trusts me and considers me a responsible adult, perhaps because I started to smoke very early and did all the recklessness until I was eighteen, and then I calmed down. When she found out about that unpleasant situation with that first club, she, of course, worried, but rather because she was afraid for me. Now I can share everything with her, I am very grateful for that.
I often discuss work with my husband: at first, every day I came home with burning eyes, showed videos or photographs: "Look, this time I kicked him harder!" My husband does not mind at all, we analyze together the interesting kinks of my clients, trying to understand where they could have come from. I love him because he is not a judgmental person at all. In America, everything is generally easier to treat. Nobody meddles in your affairs and will not ask what you are doing - and if I tell you, nobody says "fu". On the contrary, when I start talking about my work, about the kinks that I meet, people relax and begin to be themselves - it immediately becomes easy to communicate, as if we already have a "dirty little secret" and no need to pretend. Girlfriends often ask you to tell me something interesting about the job. It was they, by the way, who persuaded me to start blogging as a dominatrix. I didn't know how my subscribers would react - I had an Instagram blog dedicated exclusively to feminism (unfortunately, that account was blocked). But my followers were delighted when they found out what I was doing - I was pleasantly surprised by such a positive reaction.
Over the summer I earned money to study, now I will devote more time to myself. I want to develop as a psychiatrist using
for this the experience gained in practice
After my unexpectedly popular Twitter thread, which I called "One Like - One Slap on the Ass", the first negative comments started pouring in: I was called both "a prostitute who does not want to fulfill her duties" and "an evil femme who hates men." Some girls wrote that women cannot sincerely like BDSM, and they accused me of "doing prostitution", "serving men" - such comments are really unpleasant to me. I don't think this is about me - I don't have sex for money.
I do not plan to be a professional dominatrix all my life, it seems to me that this is still a hobby of youth. During this summer I earned money to study, now I will devote more time to myself, I plan to hold no more than four or five sessions a month, although earlier there could be up to five of them a day. I want to develop as a psychiatrist, using the experience gained in practice, to take part in research. My supervisor was very interested when I told him that I have an insider experience in BDSM, as this is not an explored area at all. Psychiatry is good money, but in parallel with this, I would like to develop as a blogger and, perhaps, as a model, I must somehow monetize my high self-esteem.
Domination is a great psychological practice, it has raised my self-esteem and has helped many women, including my friend who has dealt with PTSD. She doubted herself, engaged in self-flagellation, scolded herself for looking somehow "wrong". After three hours of the session, she said: "Lord, I'm beautiful."