A step-by-step recipe for buckwheat with chicken and vegetables in a pan: a list of necessary products and the rules for preparing a healthy and tasty second course. Video recipes.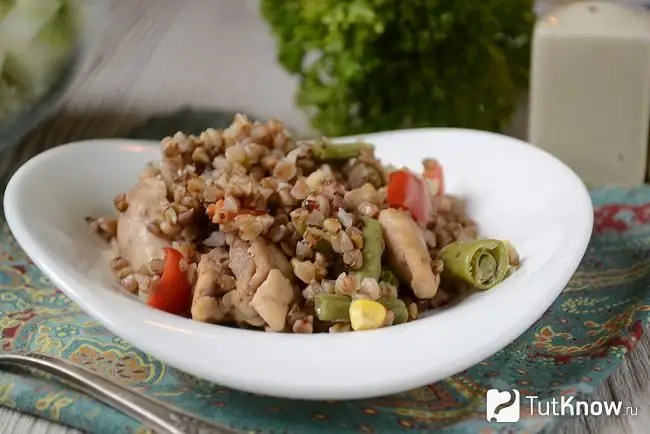 Buckwheat with chicken and vegetables is a very healthy and tasty second dish that is very easy to prepare. Very often, such food is served as a combination of three ingredients - porridge, meat and vegetables. But our option provides for the joint cooking of all products. Therefore, when serving, everything is mixed. This has a special twist, because the tastes and aromas of all the ingredients are combined into a single culinary harmony.
Buckwheat porridge is a popular food rich in nutrients. Cooking it is as easy as shelling pears, because it cooks quickly and does not burn on the dishes. It is useful at any age and is considered a dietary product.
Chicken meat is rich in protein and minerals. It goes well with buckwheat, complementing its satiety and usefulness. It also prepares quickly, and fillet processing does not require serious knowledge of the culinary arts. You can take any part of the carcass, but you will have to rid it of bones, cartilage, excess fat and skin.
The vegetable component is a Mexican blend of vegetables, although you can take another option. In this case, add bell peppers, green beans, corn and carrots.
The following is a complete recipe for buckwheat with chicken and vegetables with a photo of each cooking step.
Caloric content per 100 g - 117 kcal.
Servings - 4
Cooking time - 30 minutes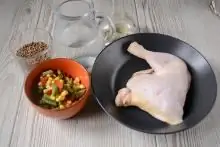 Ingredients:
Buckwheat - 1 tbsp.
Water - 2 tbsp.
Mix of vegetables - 300 g
Chicken - 300 g
Vegetable oil - 3 tablespoons
Spices to taste
Step by step cooking buckwheat with chicken and vegetables in a pan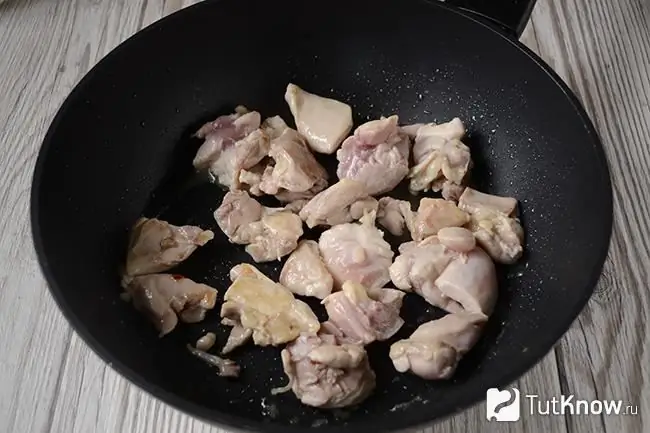 1. First of all, we process chicken meat, because it takes longer than the rest of the ingredients. To do this, cut the fillet into small pieces and fry until golden brown.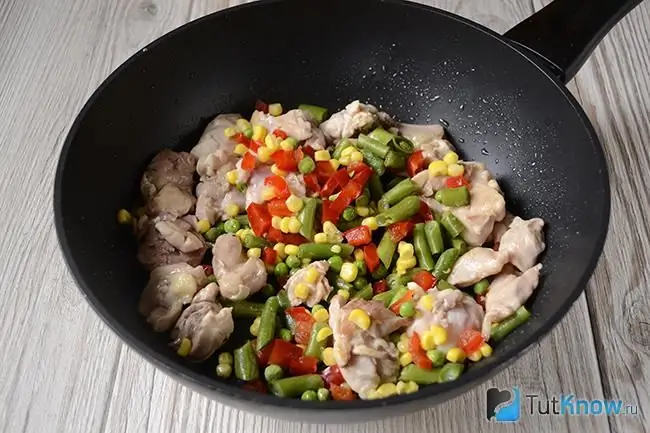 2. We prepare the necessary vegetables: wash, clean, grind or use a ready-made mixture. Add to the pan and fry with the chicken for another 5 minutes.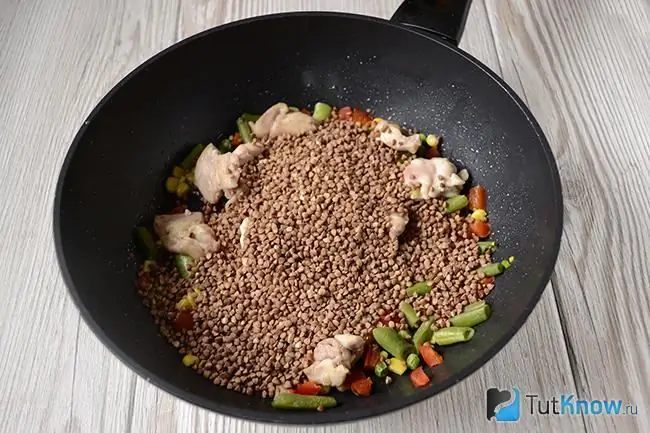 3. We sort out buckwheat to remove extraneous elements and grains with a coarse shell. Pour into a frying pan and fry for 3-4 minutes, stirring constantly. Add a little salt, add your favorite seasonings.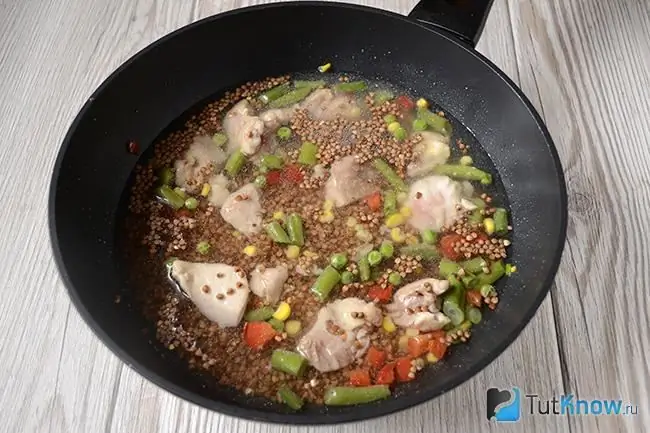 4. Then fill with warm water, cover with a lid. Reduce heat to minimum.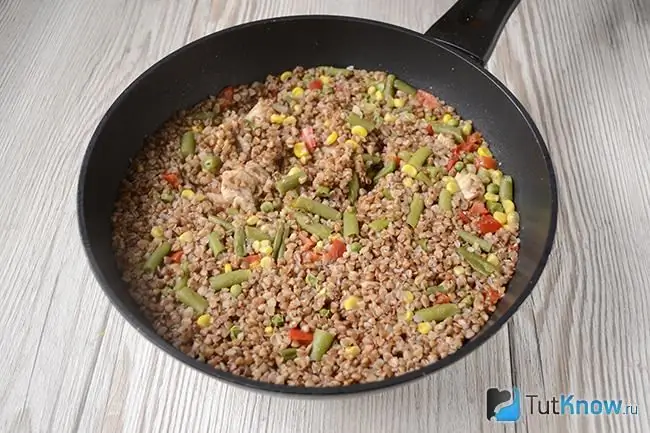 5. Leave to cook for 20 minutes. During this time, all the ingredients will reach readiness, and the water is completely absorbed by the cereal.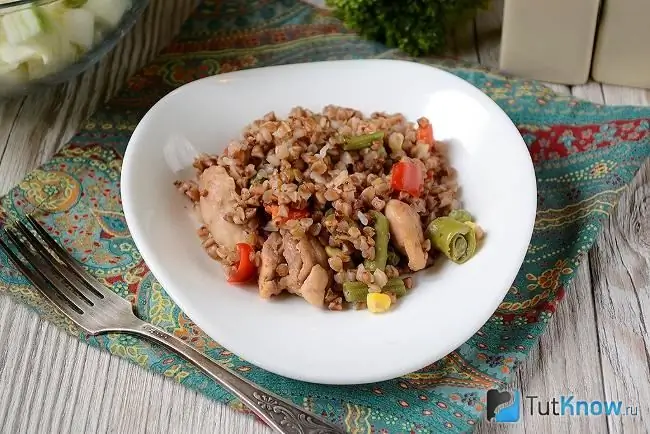 6. Appetizing buckwheat with chicken and vegetables in a pan is ready! We serve it as an independent main course. You can use your favorite sauces to diversify the taste.
See also video recipes:
1. Buckwheat with chicken and vegetables
2. Buckwheat with meat and vegetables