Light and delicate soufflé, with apple aroma and taste, goes well with crumbly cookies! Step-by-step recipe with photo soufflé with applesauce and egg whites on a steam bath. Video recipe.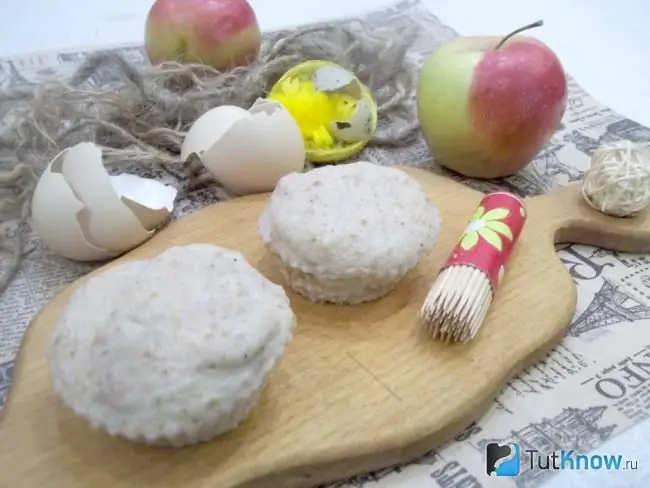 For those with a sweet tooth and lovers of delicious food, I recommend taking note of the recipe for making a soufflé with applesauce and egg whites on a steam bath. Airy, light, aromatic, with apple flavor … It is served both for everyday meals and on a festive table as a dietary dessert. It contains a minimum of fats, it does not contain flour and semolina, therefore it is suitable for baby or diet food. The delicacy is not made for future use, but is prepared right before serving. Since it is impossible to maintain the shape and taste of the dish until the next day.
Soufflé refers to French cuisine. The famous dish consists of several main ingredients: aromatic fruit puree and whipped egg whites. If you do not have ready-made puree, you can buy it in the supermarket, even baby potatoes will do. Alternatively, cook it yourself and bake a few apples in the oven, then puree them and add the whipped egg whites. You can bake soufflé in the oven, microwave or in a water bath. The proposed recipe with a photo will show you step by step how to make a tender and tasty soufflé on a steam bath at home.
See also how to make a protein soufflé.
Caloric content per 100 g - 139 kcal.
Servings - 2
Cooking time - 30 minutes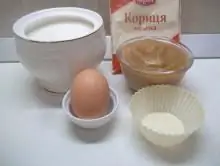 Ingredients:
Applesauce - 200 g
Ground cinnamon - 2/3 tsp
Egg whites - 2
Sugar - 30 or to taste
Step-by-step preparation of soufflé with applesauce and egg whites on a steam bath, recipe with photo: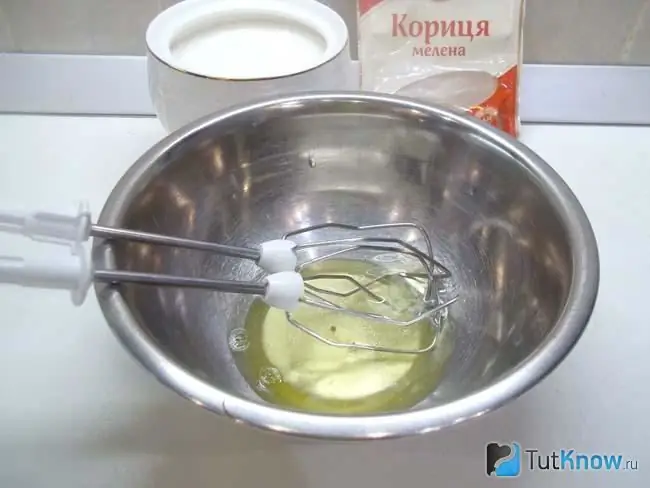 1. Wash the eggs, break the shells and separate the whites from the yolks. No yolks are used for this recipe. So place them in a bowl, cover them with plastic wrap and put them in the refrigerator. And place the proteins in a clean and dry container without droplets of fat and moisture, otherwise the proteins will not beat correctly.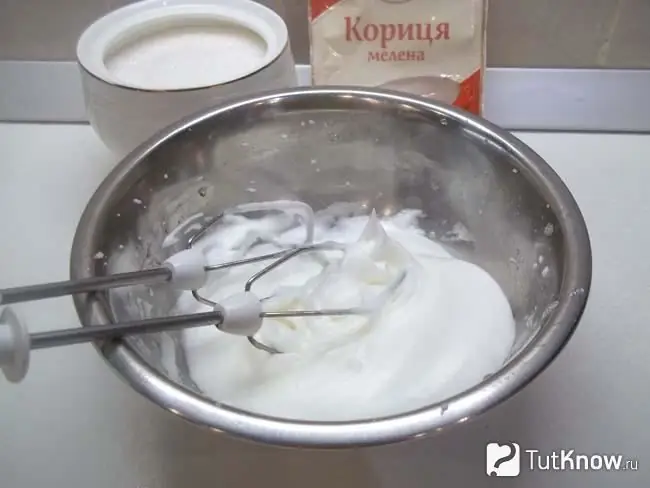 2. With a mixer, begin to beat the whites, gradually adding a little sugar, which you can replace with powdered sugar. Beat them until a firm, airy white foam.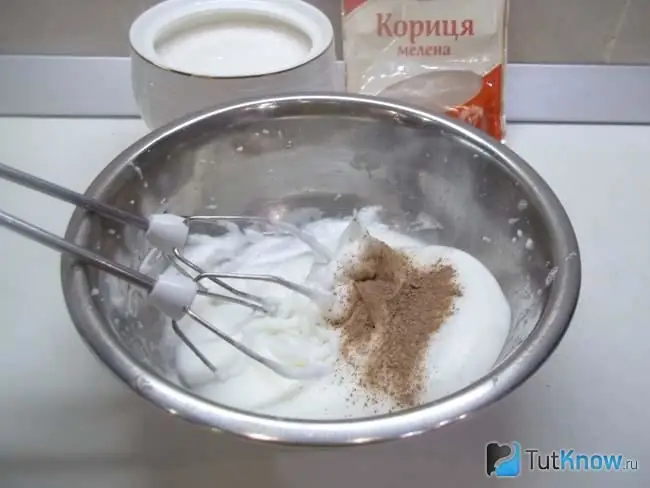 3. Add cinnamon powder to the egg whites. If you wish, you can add any more spices and spices.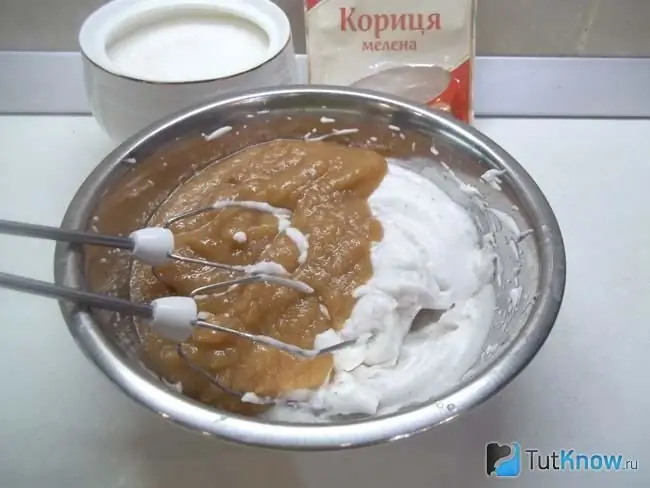 4. Then add the applesauce at room temperature.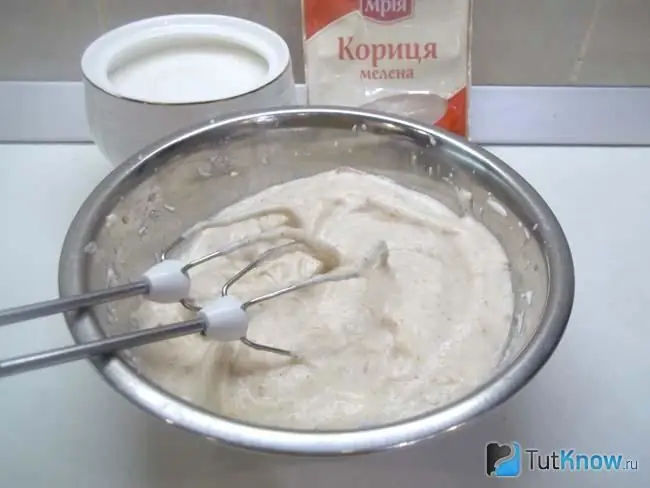 5. Using a mixer at low speed or a tablespoon in one direction, stir the food until smooth, so that the proteins do not fall off.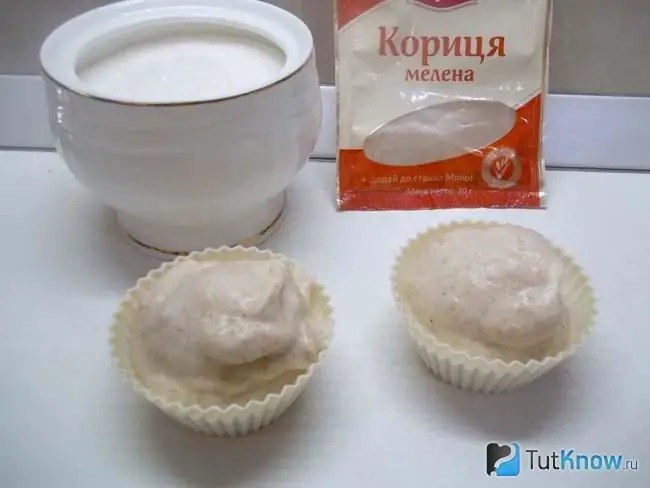 6. Divide the fruit and egg mass into portioned tins. It is very convenient to use silicone muffin molds.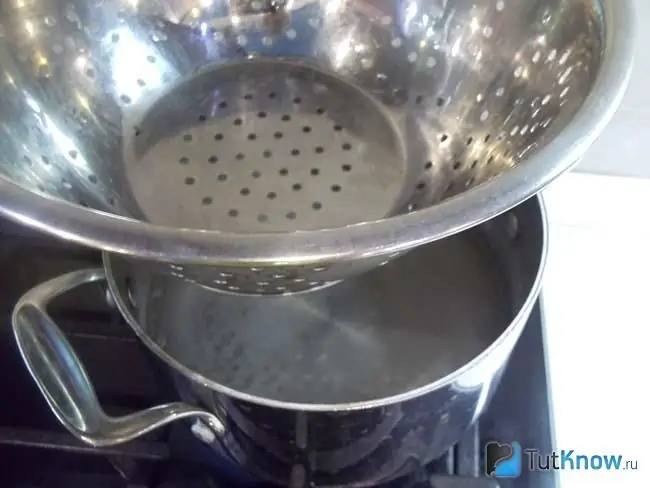 7. Build a steam bath. Pour water into a saucepan and boil. Place a colander on top so that it does not come into contact with boiling water.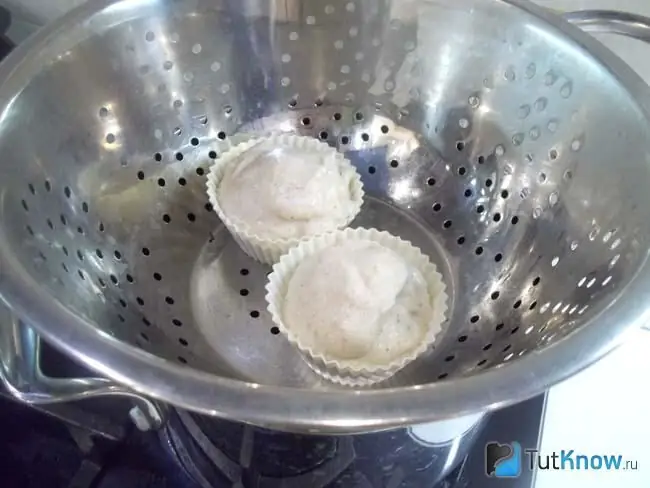 8. Place the soufflé tins in a sieve.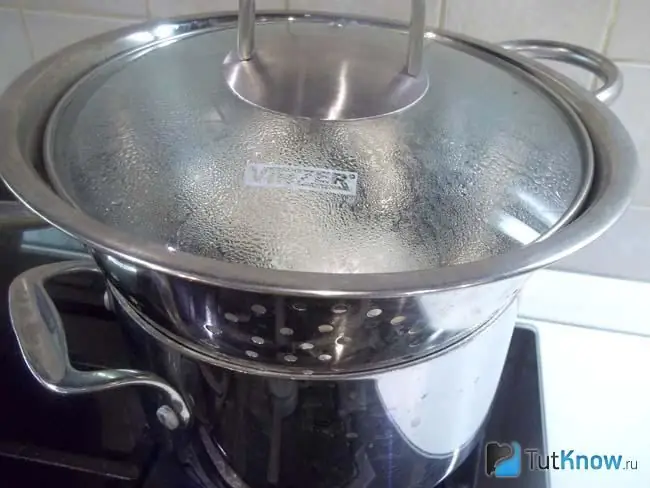 9. Soufflé with applesauce and egg whites, cover and cook on the steam bath for 15 minutes at medium boil. Serve dessert immediately after preparation. It can be served in the forms in which it was prepared. It harmonizes the dessert with a scoop of ice cream, crushed nuts and shortbread.
See also a video recipe on how to make apple soufflé.