If this is not the first time you have come across a recipe for coconut pie, then it is definitely time for you to try it. A detailed recipe with photos to help you.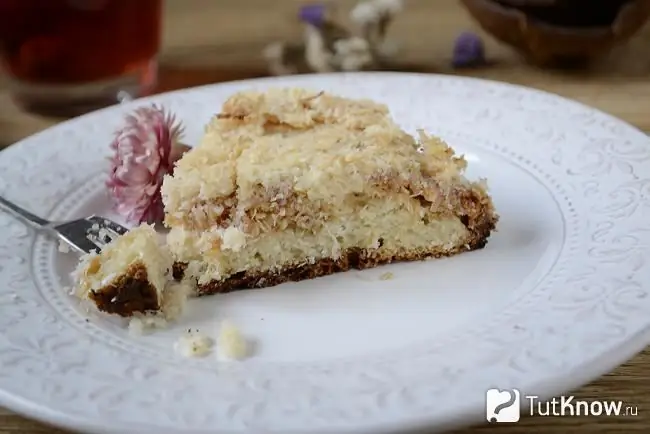 Recipe content:
Ingredients
Step by step cooking with photo
Video recipes
I have seen such a cake on the Internet many times, but I still could not dare to cook it. It turns out, very much in vain. The pie is delicious - melting in your mouth with a mega coconut flavor. For those who love coconut, this extravaganza of taste will be to their liking. After all, this is a real delight. The main feature of this cake is a lot of coconut flakes, and so that it is not dry, at the end of cooking, the cake is poured with cream. It turns out a gently coconut mass on top and a denser dough on the bottom. It is impossible to resist him.
Caloric content per 100 g - 239 kcal.
Servings - 8 slices
Cooking time - 40 minutes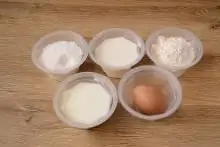 Ingredients:
Flour - 200 g
Coconut flakes - 100 g
Kefir - 1 tbsp.
Granulated sugar - 1 tbsp.
Egg - 1 pc.
Baking powder - 1 tsp.
Watering cream - 1 tbsp.
Step-by-step cooking of coconut pie on kefir with a photo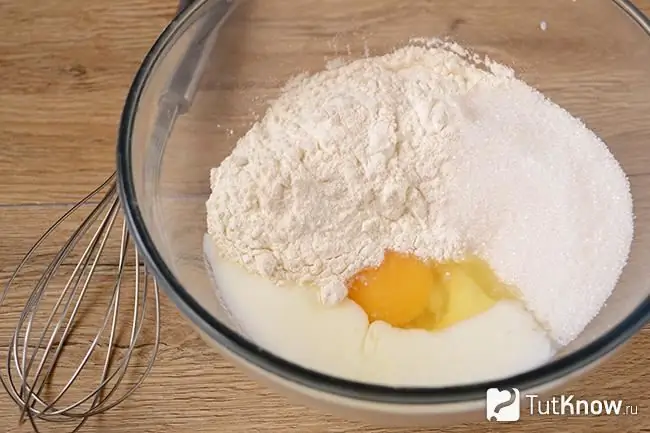 1. Prepare the base for the pie - kefir dough. To do this, in a bowl, mix the egg, kefir, flour, baking powder and half a serving of sugar.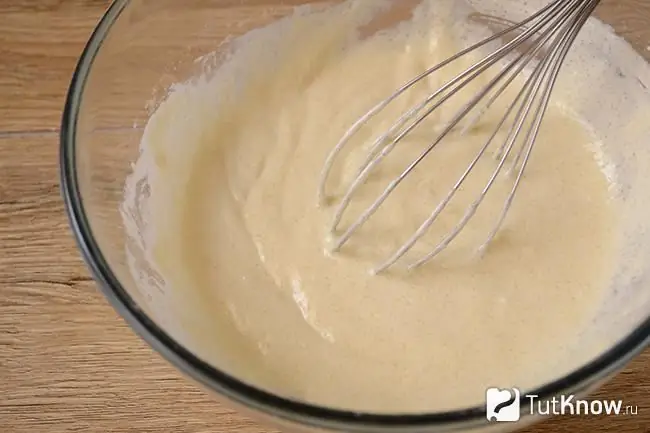 2. Stir the mixture well until smooth. Together with the baking powder, you can take soda, you do not need to extinguish it. Kefir will act as an acid.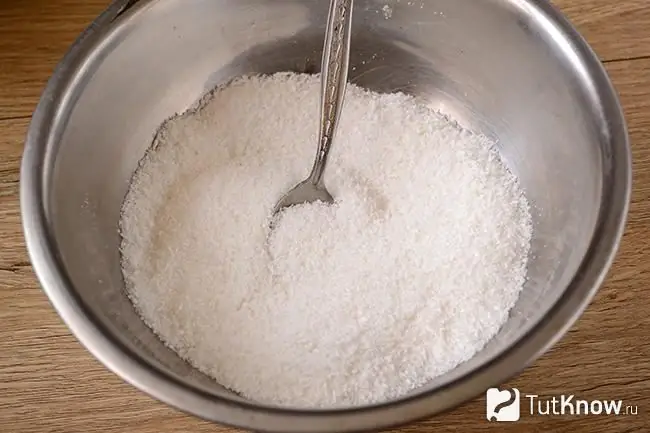 3. In a separate bowl, combine the remaining sugar and coconut. When choosing coconut shavings, be sure to look at the packing date, because not fresh products are very bitter and that will ruin the taste of the cake.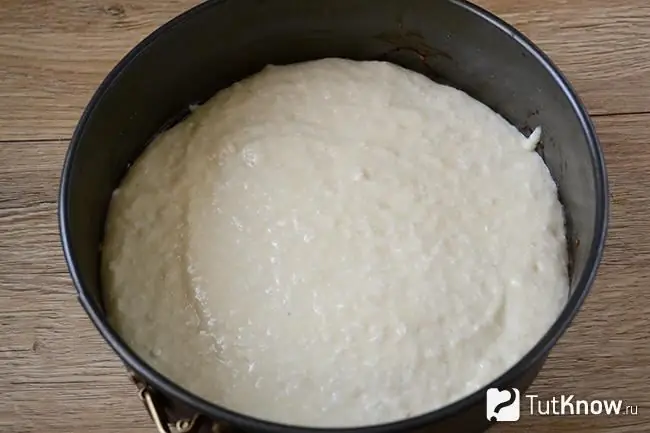 4. Pour the dough into a baking dish greased with vegetable or butter.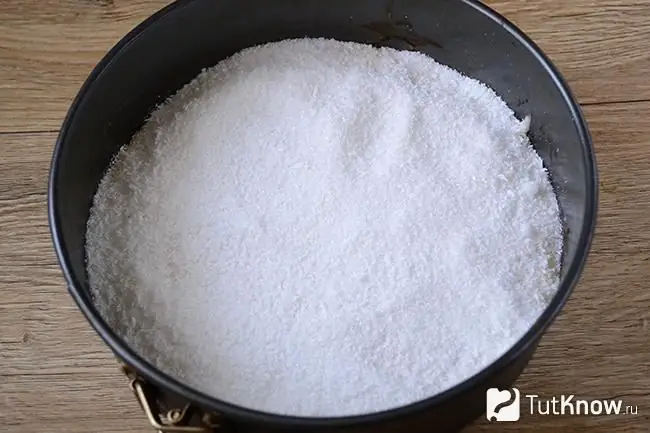 5. Sprinkle the dough with the coconut-sugar mixture.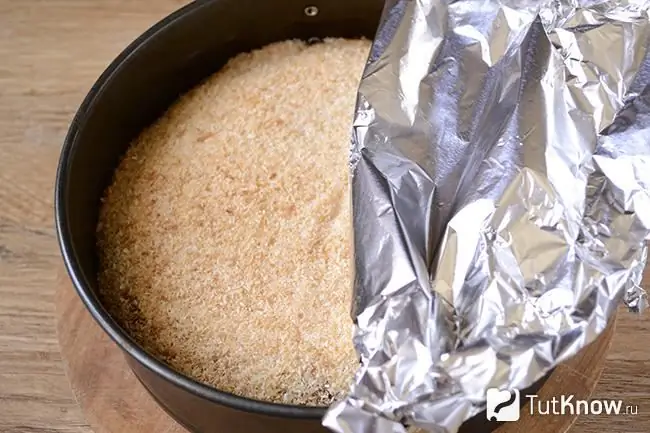 6. Cover the dish with foil and bake for 15 minutes at 200 degrees. If you do not cover the form with foil, the coconut flakes may burn, or it will brown evenly. We open the foil and send the cake to the top shelf for another 10 minutes.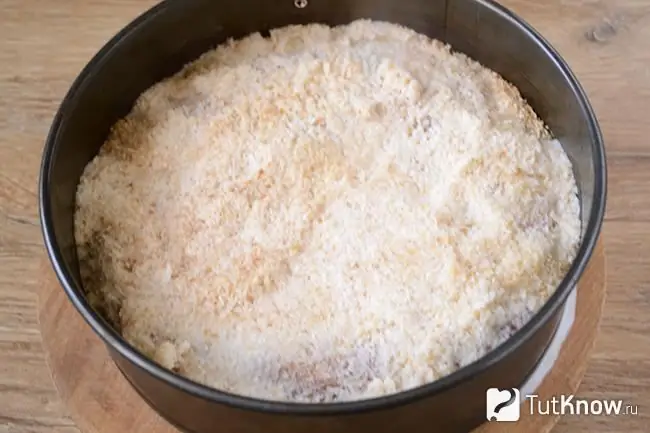 7. We take out the cake again, now fill it with cream. Pour the cream over the entire surface of the pie. It is convenient to use a spoon or small ladle for this. We send the poured pie for another 10 minutes in the oven on the upper shelf.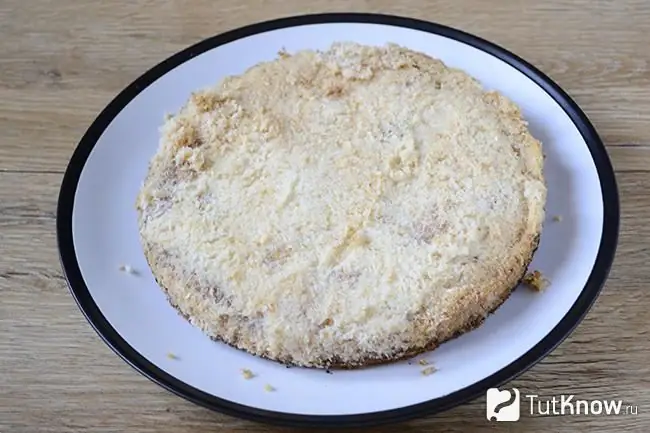 8. We take out the finished cake and let it cool.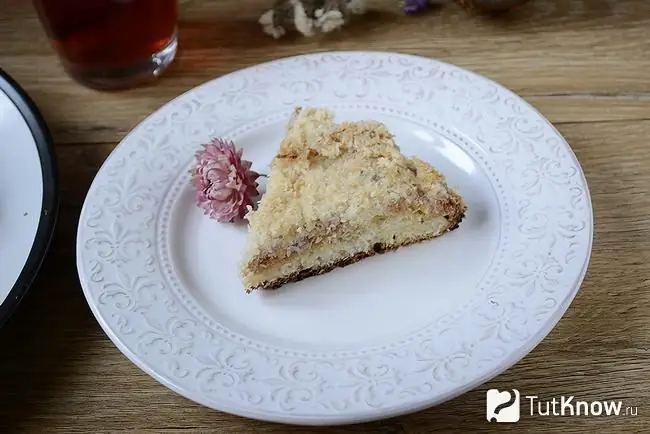 9. You can eat a pie with tea or a glass of milk. Bon Appetit.
See also video recipes:
1) Coconut Cream Pie - Easy and Quick Recipe
2) How to cook coconut kitchen