Quickly! Healthy! Tasty! Doesn't harm the figure! Soufflé of cottage cheese and cabbage in the microwave. Step-by-step recipe with a photo. Video recipe.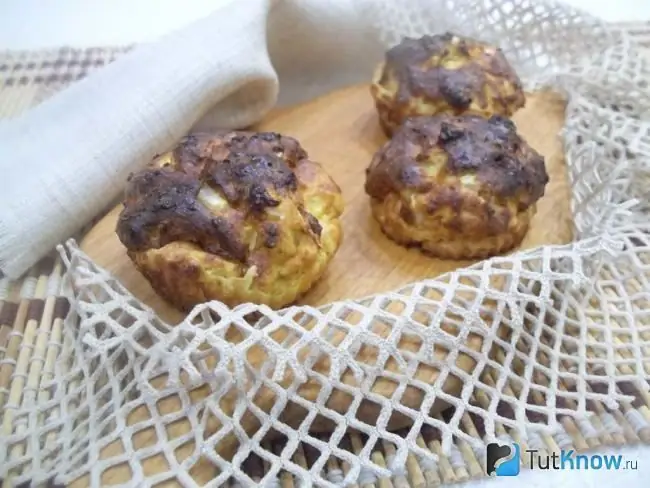 I propose the dish "magic wand". When after work there is no time to cook dinner for a long time or you do not want to buy something ready-made in the store, because if you don't know what is in the product, you will help out a soufflé from cottage cheese and cabbage in the microwave. With a delicate texture and excellent taste, it will give pleasure and satisfaction! The dessert is prepared in the usual way in your home microwave. Well, what could be easier and faster! Every housewife should have such a simple recipe in her arsenal.
Such a sweet and airy dish will greatly diversify breakfast, especially if there is a sorely lack of time to cook in the morning. The main thing is that cottage cheese in this form is completely unrecognizable. At the same time, the dessert contains a large amount of milk protein, minerals, vitamins and fiber. Muffins are low in calories, low in fat and carbohydrates. This makes them ideal for dinner. If you love lightness, vigor, slimness and prepare healthy food in a matter of minutes, this post is for you.
The suggested recipe may differ only in the content of the filling. For example, instead of cabbage, you can add chopped greens or onions, ham or sausage, bell peppers or olives as a filler. For cooking, you can use cups, glasses, silicone muffin tins, or any other convenient container that can be placed in the microwave.
See also how to make beetroot curd soufflé.
Caloric content per 100 g - 198 kcal.
Servings - 5-6 pcs.
Cooking time - 20 minutes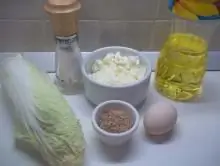 Ingredients:
Cottage cheese - 250 g
Vegetable oil - 1 tsp
Peking cabbage - 3 leaves
Salt - 0.5 tsp
Bran - 2 tablespoons
Eggs - 1 pc.
Step-by-step preparation of soufflé from cottage cheese and cabbage in the microwave, recipe with photo: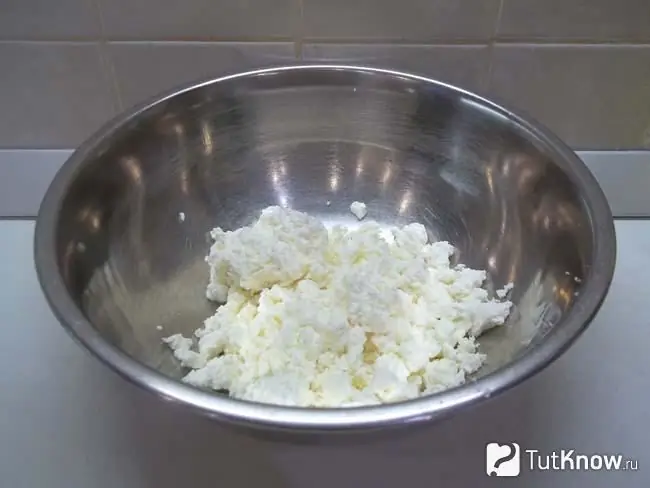 1. Place the curd in a bowl for kneading the dough.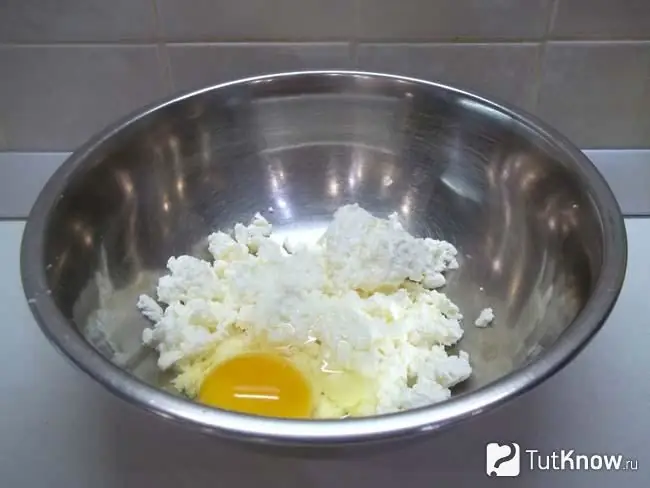 2. Add eggs to the curd, add vegetable oil and season with salt.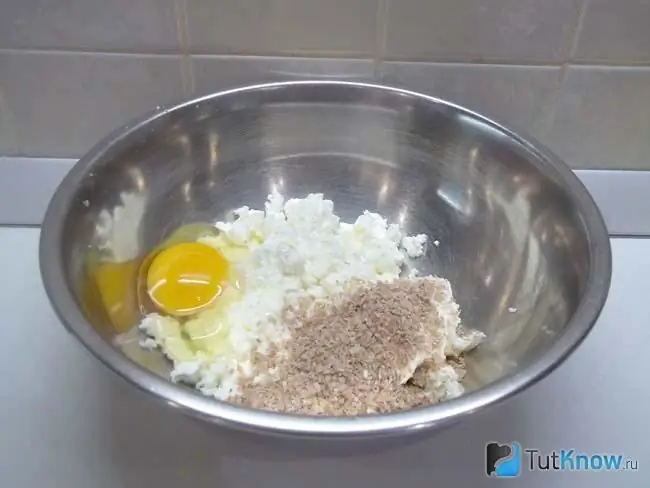 3. Pour in the bran next.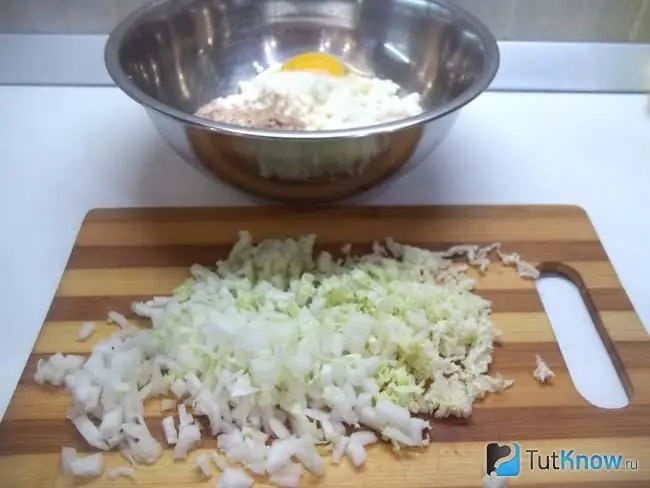 4. Remove the required number of leaves from the cabbage head. Wash and dry with a paper towel. Cut the leaves into small and thin strips.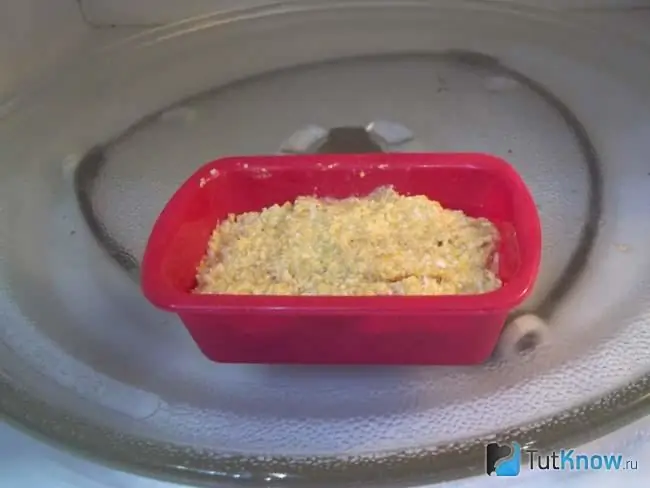 5. Send the cabbage to a bowl of food and mix well until smooth. If desired, beat the curd mass (without cabbage) with a blender. This will make the cupcakes smoother and smoother. Fill any shaped serving tins with dough and microwave. With an appliance power of 850 kW, cook a soufflé from cottage cheese and cabbage in the microwave for 3-4 minutes. If the power is different, adjust the cooking time by increasing or decreasing it. Serve the finished dessert warm. Although, after cooling, the products will remain no less tasty.
See also a video recipe on how to cook apple-curd soufflé in the microwave in a couple of minutes!