A step-by-step recipe with a photo of an omelet with ketchup in silicone molds for steamed cupcakes. Features of preparing a healthy and dietary breakfast for the whole family. Video recipe.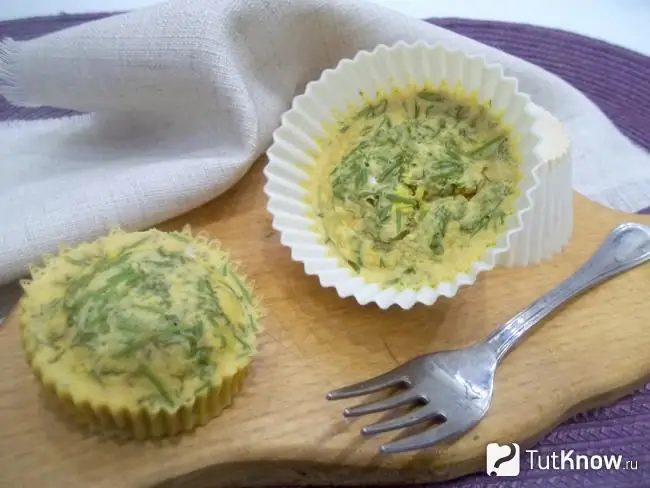 Breakfast omelettes are a favorite of many families. Every housewife should be able to cook them. Indeed, besides the fact that this dish is delicious, the whole process takes a few minutes. Therefore, it is with this dish that every chef begins his culinary experiments! Since it is easier than combining eggs with milk and pouring the mass into the pan, there is nothing. However, over time, the preparation of omelet has improved, and today they are made in a variety of ways, adding all kinds of products and using any method. For example, steamed omelet with ketchup in silicone muffin tins is a win-win option for a portioned omelet.
Since the omelet is steamed, it turns out to be much healthier, which is important for baby and diet food. This is a great recipe for those who keep fit and care about their health. This cooking method will not leave anyone indifferent and will become one of the original dishes in the cookbook. It is very fast, simple, tasty and healthy! Of course, you can make a steam omelet in a generic shape and cut it into portions. However, in tins, the omelet looks more spectacular and elegant.
See also how to make omelette hearts in bread.
Caloric content per 100 g - 98 kcal.
Servings - 1
Cooking time - 15 minutes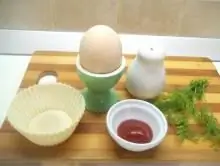 Ingredients:
Eggs - 1 pc.
Dill - a few twigs
Ketchup - 1 tsp
Salt - a pinch
Step by step preparation of omelet with ketchup in silicone molds for steamed cupcakes, recipe with photo: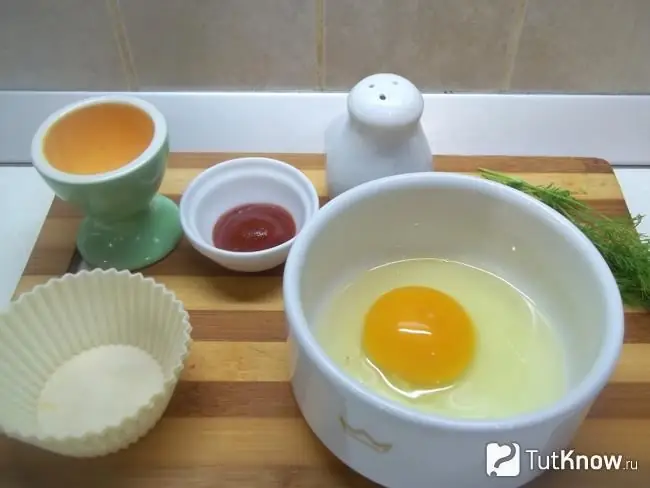 1. Pour the eggs into a deep container.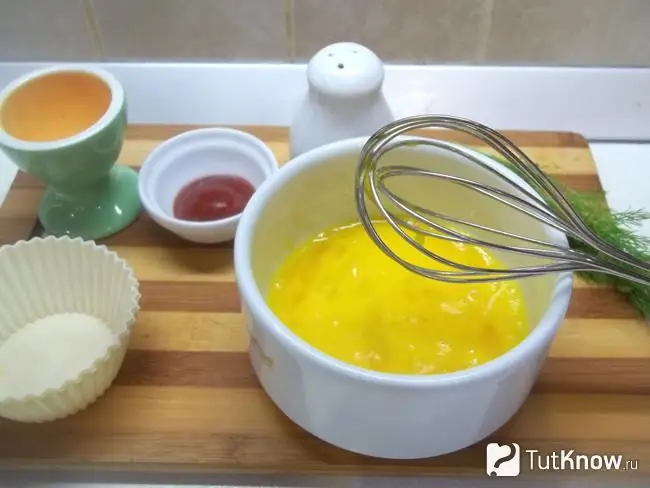 2. Add a pinch of salt to the eggs and whisk until smooth. You do not need to whip it with a mixer, you just need to mix it with a whisk or fork.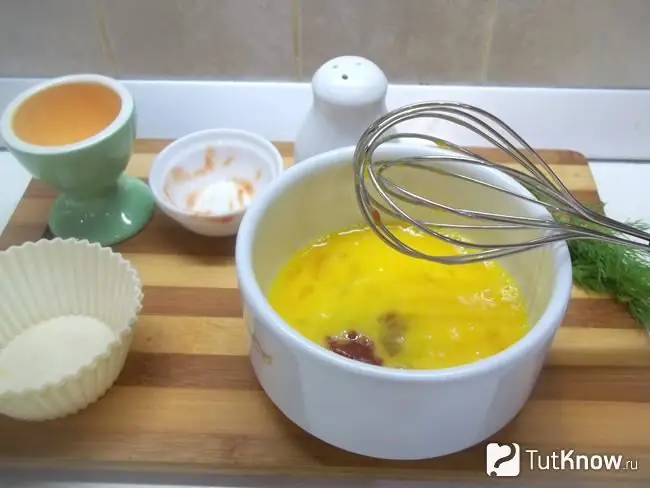 3. Add ketchup to food. It can be of any taste: tender, spicy, for barbecue …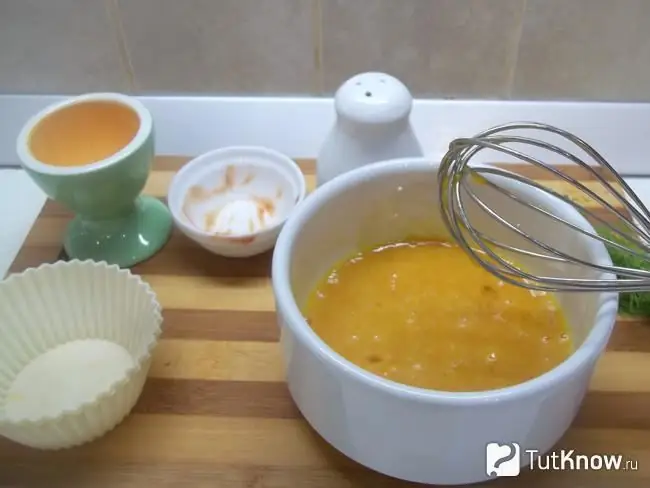 4. Stir the food again until smooth.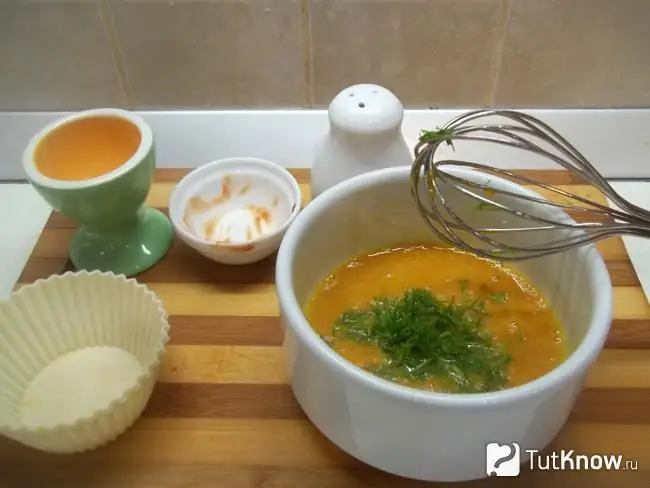 5. Wash greens, dry, chop and add to egg seven. Mix everything well. For satiety, you can add ham, cheese, tomatoes, pieces of boiled chicken, feta cheese, cottage cheese to the mass …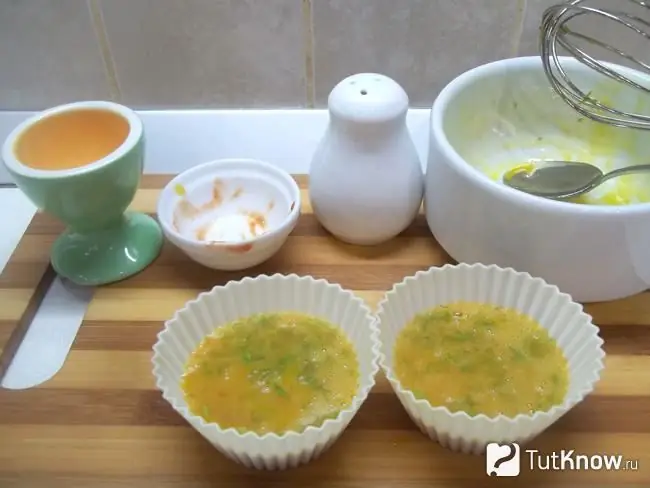 6. Pour the egg mass into portioned silicone molds.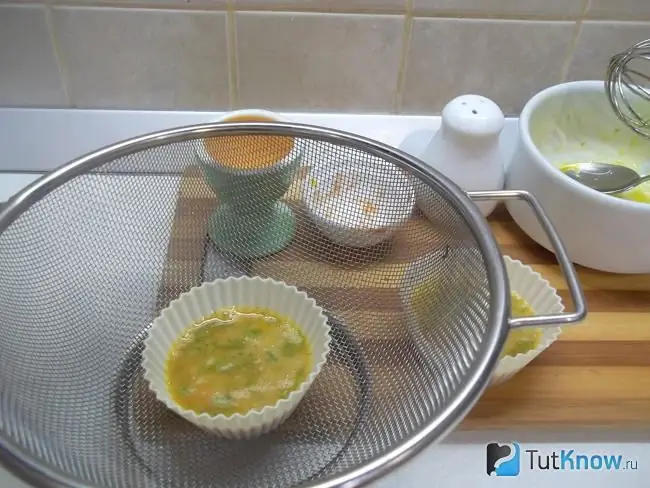 7. Place the molds in a strainer or colander.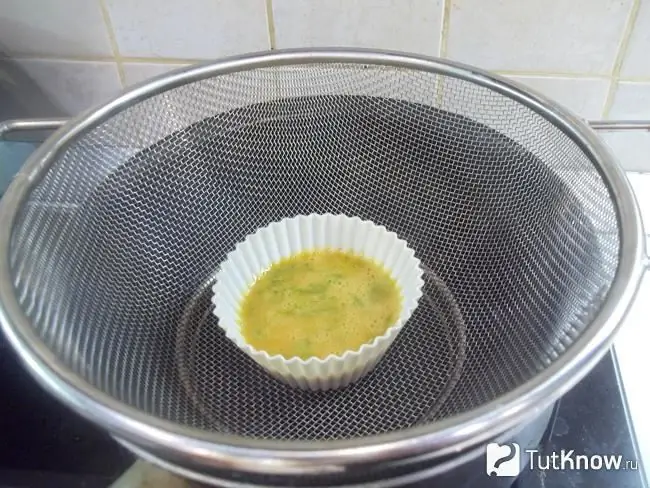 8. Place a sieve with molds on a saucepan with boiling water so that the bubbling liquid does not come into contact with the omelet.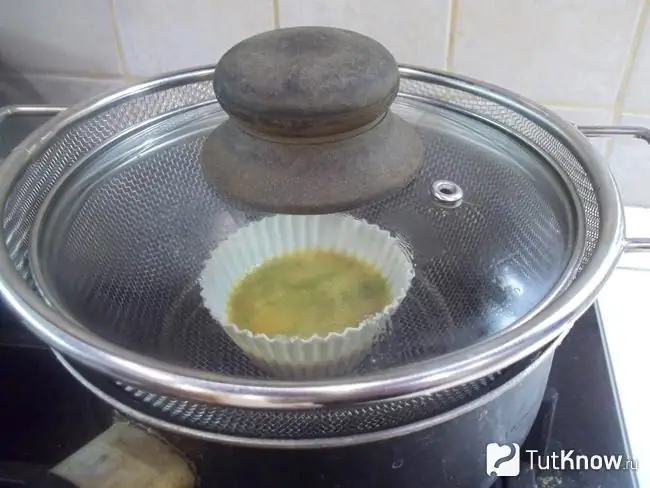 9. Place the lid on the omelet and turn on medium heat.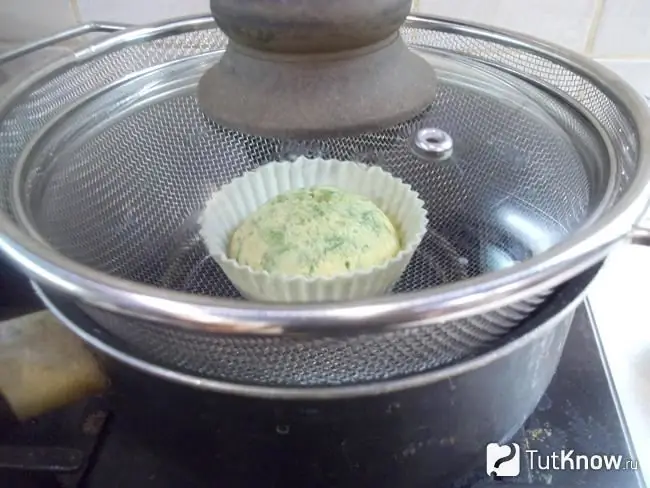 10. Cook the omelet for 5-7 minutes. It will rise during cooking, but when you remove it from the steam bath, it will quickly settle. It should be so. Serve the finished omelette with ketchup in silicone molds for steamed muffins after cooking. It is not customary to cook it for the future.
See also a video recipe on how to make omelette muffins.