Lamb, potato and eggplant pots are a hot dish served for lunch or dinner. Hearty and tasty! Step-by-step recipe with a photo. Video recipe.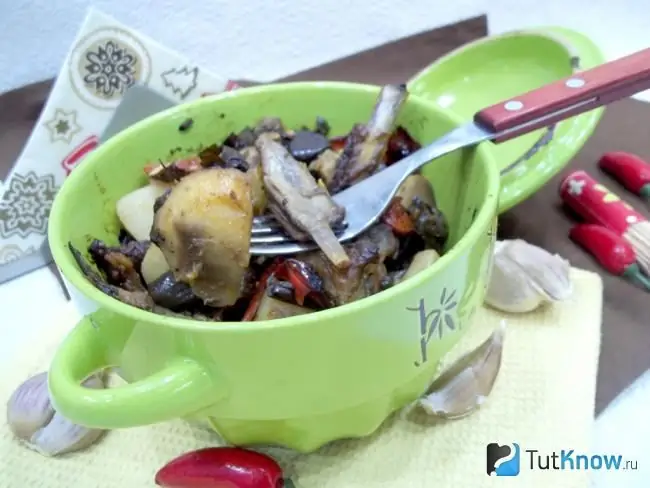 Recipe content:
Ingredients
Step by step cooking of pots with lamb, potatoes and eggplant
Video recipe
I propose a half-forgotten recipe for a delicious Georgian dish - pots with lamb, potatoes and eggplants. Lamb with eggplant baked in a pot gained particular popularity in the mid-70s of the last century. The dish will appeal to everyone who loves a hearty and tasty meal, and to those who eat right. The dish takes a long time to cook, because languishes in the oven. Stewed lamb meat under vegetable juice turns out tasty, tender and practically melts in your mouth. It is worthy of any festive table. It is easy to prepare, quickly and with minimal effort. It is enough to peel and chop the vegetables, cut the meat into pieces and put everything in layers in pots and put in the oven.
The composition of the dish is very simple: meat, vegetables and spices. Everyone will love lamb with eggplant and potatoes in a pot at home. And if the lamb is not to your taste, then replace it with any other type of meat. The dish will still turn out incredibly fragrant, hearty and bright with Georgian notes. If you do not have portioned pots, then the food can be cooked in one large thick-walled cauldron. But it is best to use portioned pots. It is convenient to serve in them and you can make several additional pots in reserve. Then you don't have to worry about having dinner the next day.
Caloric content per 100 g - 289 kcal.
Servings - 6
Cooking time - 2 hours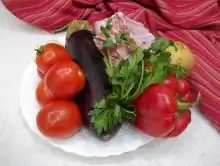 Ingredients:
Lamb - 700 g
Any spices and spices to taste
Sweet pepper - 1 pc.
Garlic - 3 cloves
Vegetable oil - for frying
Eggplant - 1 pc.
Ground black pepper - a pinch
Potatoes - 3 pcs.
Cilantro - bunch
Tomatoes - 3 pcs.
Salt - 1 tsp or to taste
Step by step cooking pots with lamb, potatoes and eggplant, recipe with photo: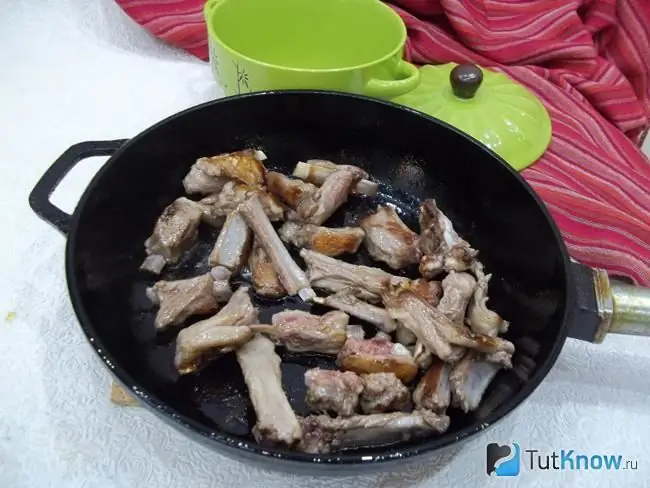 1. Wash the lamb, towel dry and cut into convenient pieces. In a preheated pan with vegetable oil, fry it until golden brown.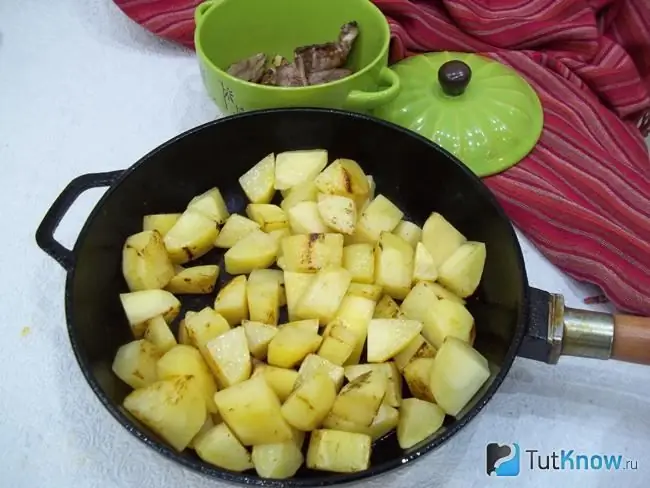 2. Peel the potatoes, wash, cut into large cubes and fry in another pan in vegetable oil.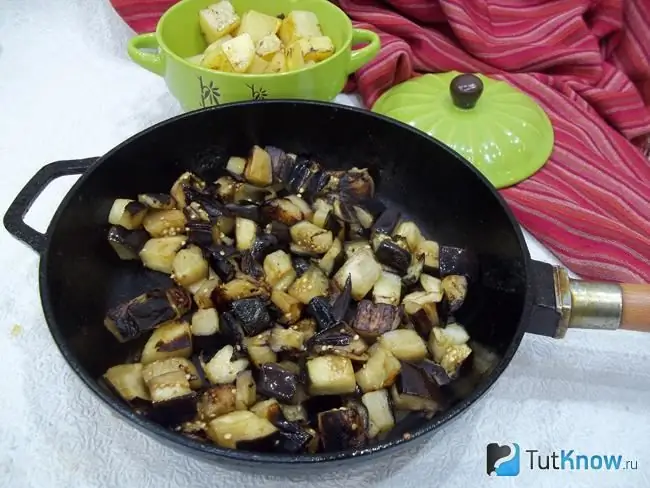 3. Wash the eggplants, dry, cut into cubes and fry until golden brown in a pan. If the fruits are old, they usually taste bitter. Therefore, first remove it from the blue ones. Sprinkle the sliced eggplants with salt and let sit for half an hour. Then rinse with running water and dry with a paper towel.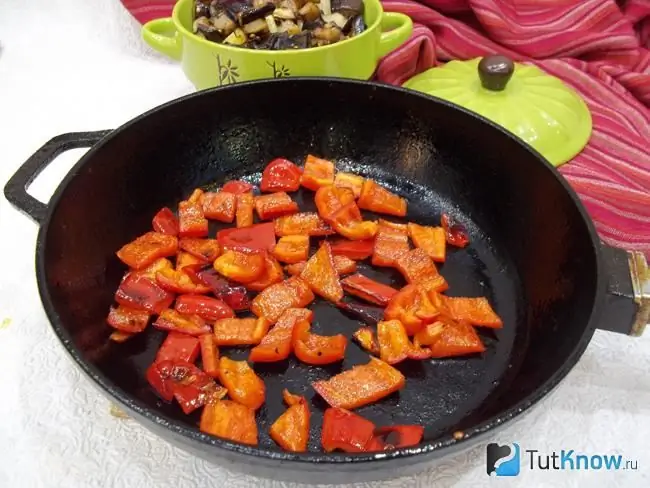 4. Peel the bell peppers from the seeds with partitions, cut into cubes and fry in a frying pan.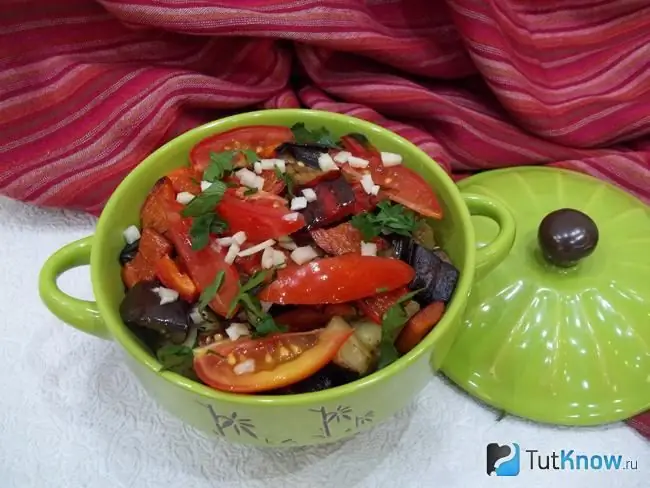 5. Place all prepared fried foods in pots. Sprinkle them with salt, black pepper, finely chopped garlic and cilantro and add a little water. Send the food to a preheated oven to 180 degrees for 1-1.5 hours. Serve the finished pots with lamb, potatoes and eggplants after cooking. It is a freshly prepared dish that has an exquisite aroma and taste.
See also a video recipe on how to cook lamb in pots with potatoes.