Do you want to cook tender and juicy liver? Then use my recipe - liver in sour cream. It is sour cream that helps the offal to get a soft texture and rich taste.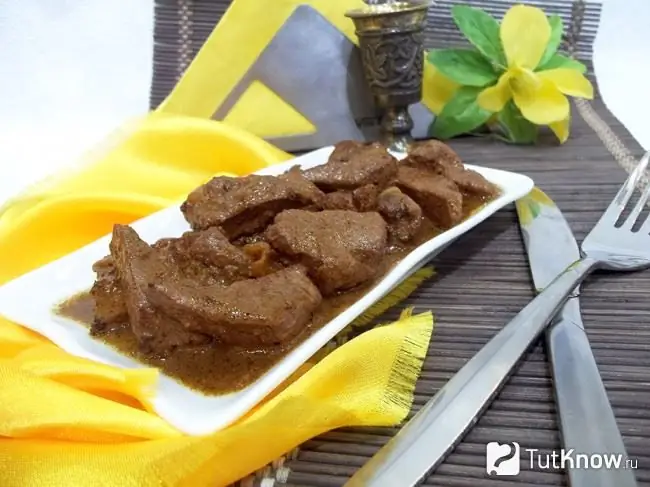 Recipe content:
Secrets of a soft and tender liver
Ingredients
Step by step cooking
Video recipe
Many people love the liver, but not everyone knows how to cook it successfully. It turns out to be tough, then it tastes bitter, then it comes out completely dry. Naturally, a lot depends on the quality of the offal, but still, there are several subtleties that significantly affect the final taste of the dish.
Secrets of a soft and tender liver
To be sure of the quality of the product, purchase it fresh, not frozen. Look at its color and smell. The smell should be slightly sweet, and the sourness indicates spoilage. The color should not be neither too dark nor too light. Also, there should be no stains, and the surface should be smooth and resilient.
If you like a sub-product of a more tender consistency, then choose its chicken or turkey, if more dense - beef, pork or lamb. But in this case, it is recommended to soak pork and lamb liver in milk for 2 hours before cooking. it can be slightly bitter.
The main secret of a soft liver is stewing it in sour cream, mayonnaise or milk. Even in spite of its grade, it will still be delicious.
Greater tenderness can be achieved by cutting the liver into pieces no more than 1 cm thick. It turns out to be tough if the product is overcooked.
Caloric content per 100 g - 132 kcal.
Servings - 4
Cooking time - 50 minutes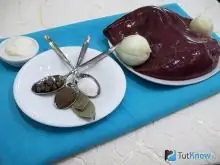 Ingredients:
Beef liver - 1 kg
Onions - 2 pcs.
Sour cream - 100 g
Bay leaf - 3 pcs.
Allspice peas - 5 pcs.
Salt to taste
Ground black pepper - to taste
Refined vegetable oil - for frying
Cooking liver in sour cream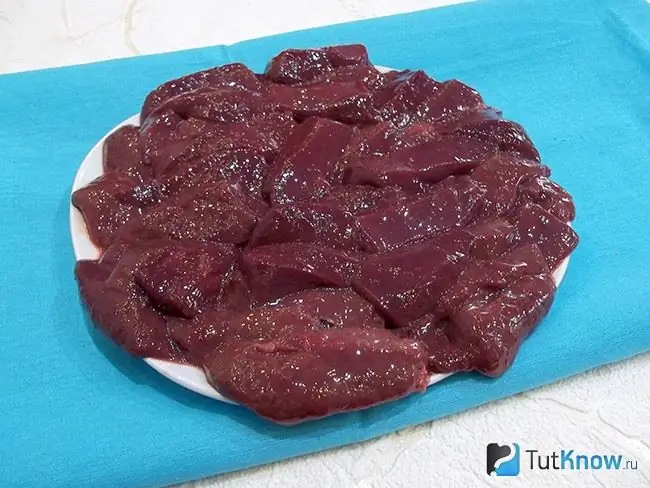 1. Wash the liver, cut off the entire film, remove the vessels and cut it into thin strips, approximately 1x5 cm.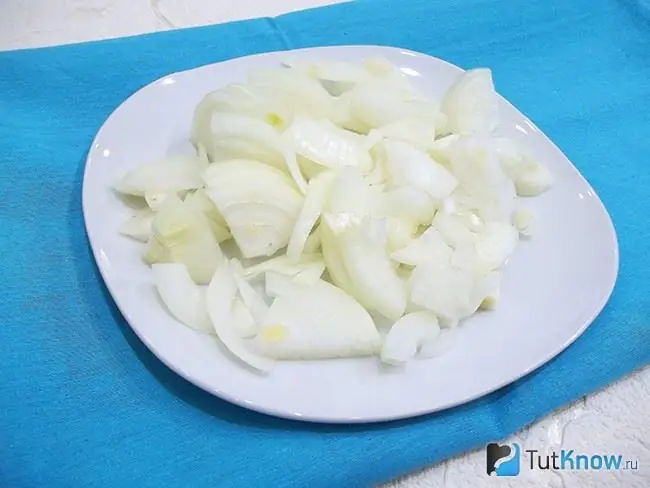 2. Peel the onions, rinse with running water and chop into half rings.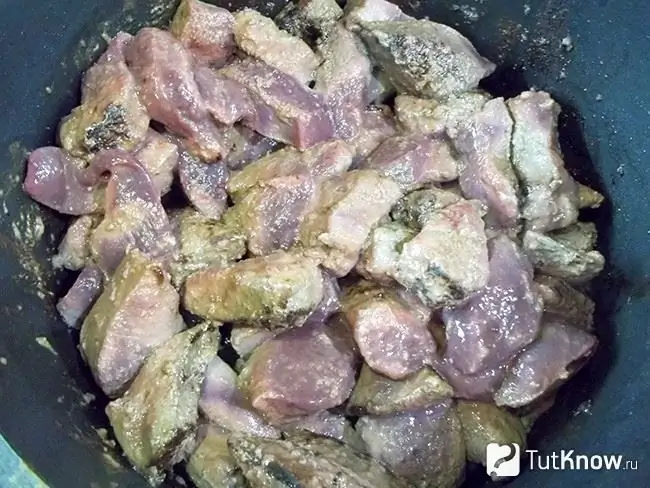 3. Pour refined vegetable oil into a frying pan with high sides and heat it well. Then add the liver and fry over high heat, stirring occasionally.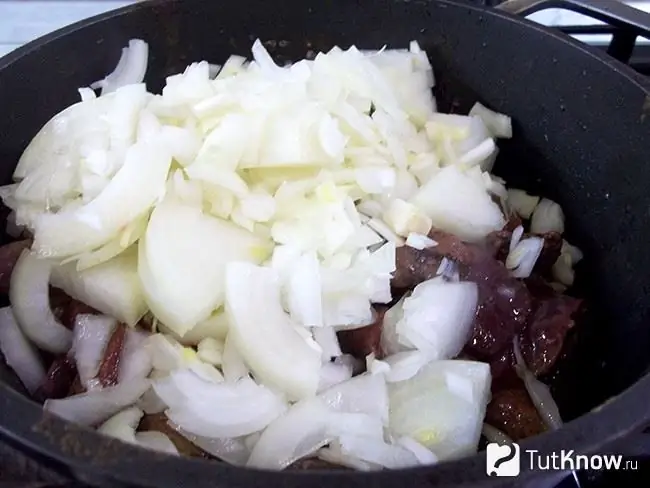 4. When the offal is lightly browned, add onions to it.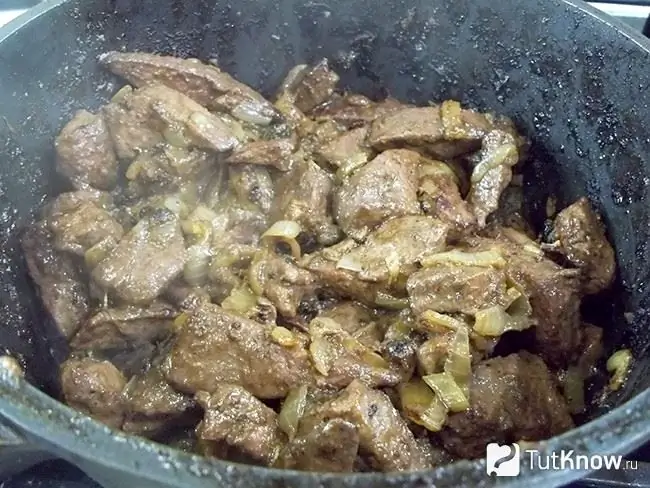 5. Fry the liver with onion over medium heat until golden brown.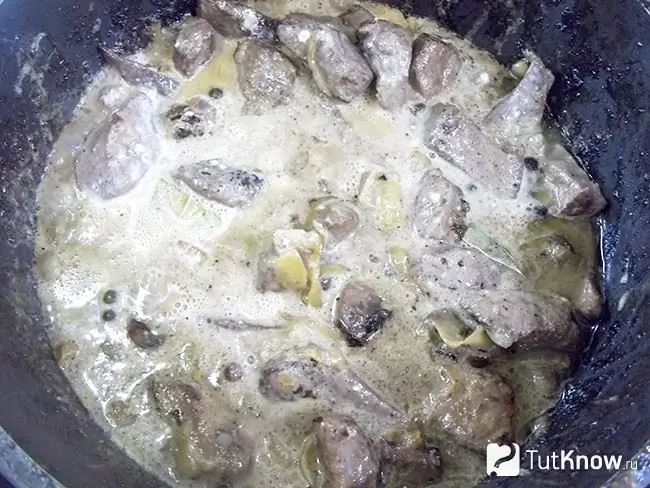 6. Then season the dish with salt, black pepper, bay leaves, peppercorns and sour cream. Mix everything well, bring to a boil, reduce heat to low and simmer the dish over low heat with the lid closed for half an hour. Serve the finished dish hot with any side dish and vegetable salad.
See also a video recipe on how to stew beef liver in sour cream: