Features of the choice of festive costumes for children for the New Year. The best ideas, advice, recommendations for parents.
A costume for children for the New Year is not just a fun carnival outfit. This is a chance to briefly become a wizard and give your child a real fairy tale, because many kids take the opportunity to try on a new image as seriously. If you approach the selection process with all responsibility, the holiday in honor of the 2020 meeting will leave a lot of positive impressions for both you and your children.
Features of choosing a New Year's costume for a child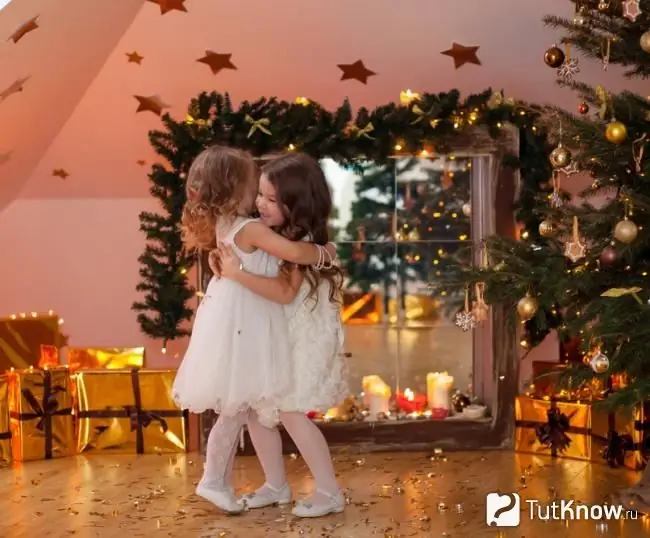 First, it is also the main thing, it is the unshakable rule of choosing a costume for a child for the New Year says: the decisive word in this matter should always remain with your little customer, if he has already mastered human speech. The right to make the final decision passes to the parents only when they are going to dress up the baby with a fairytale hero (for example, for a photo shoot or a ceremonial exit to a costume party).
As soon as the baby begins to understand the meaning of the masquerade, he should be given the opportunity to independently decide who to be, only slightly guiding the child in the right direction. Does your daughter want to be reincarnated as a princess, despite the fact that there are 10 of them at the matinee? We'll have to come to terms, since this state of affairs does not bother her. Has your son rejected your Ivan Tsarevich costume and wants to become Spider-Man? Give in, this is his holiday. First of all, the child should have fun, not the creatively thinking parent, even if your idea is 100 times cooler and more original.
The second rule, no less important: if you decide to make a suit for the New Year for your child with your own hands, actively involve future Princesses and Spidermen in the work. Surely there are a few simple elements that will be within the power of your young creator. Let him express his ideas and try to implement them with your help. If you manage to organize the business correctly, you will instill in the kid a love of creativity, and perhaps, you will give him the idea of a future hobby. Not to mention the fact that in the conditions of total employment of parents, a few hours spent in an exciting joint activity can be truly invaluable for both of you.
Heroes of fairy tales, movies and cartoons
Each child has their own favorite magic hero and, most likely, more than one. Children's fairy tales, myths, cartoons, movies, computer games - all of them are full of various characters, and among them there is sure to be found one, the transformation into which will become a real adventure for the kid. Together with the costume of his beloved hero, he will receive his own story and a set of certain qualities that he will be happy to play out. It remains only to find out exactly who will suit your child's heart. So it will turn out to choose interesting and memorable costumes for children for the New Year 2020.
Goodies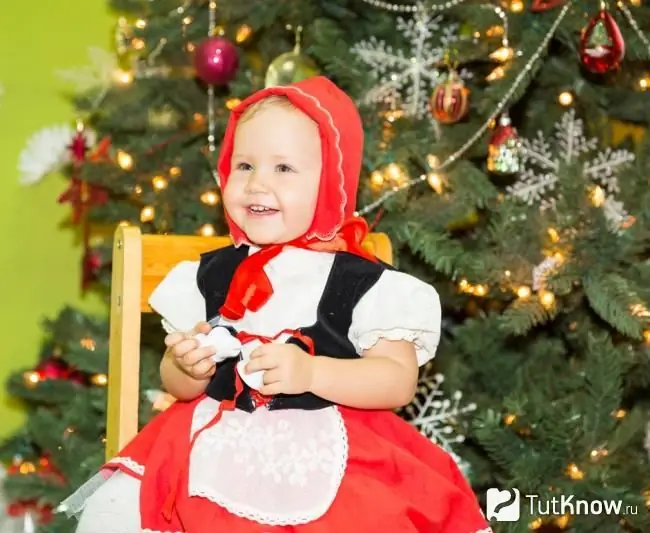 Domestic and foreign culture knows so many positive - strong, courageous, smart - characters that the choice of a suitable hero for a suit for the New Year will not be a matter for a child-boy.
Judge for yourself:
Ivan Tsarevich will need a patterned caftan, red boots, a hat, a bow and a quiver.
Prince Charming will not do without a beret with lush feathers, a cloak, a shirt with lace cuffs and ruffles on the chest. Or a military uniform, if it is decided to take the prince from the cartoon about Cinderella as a model.
A crusader knight needs a long tunic with a large cross on his chest, a light helmet, boots, a patterned belt and, of course, a sword.
For the Hero, you will have to pick up a long shirt in the Russian style, a helmet-shishak, a mace or a spear, and at the same time take care of imitation of chain mail.
A viking, in addition to a horned headdress, needs a round patterned shield, an ax and a cape on the shoulders that imitates the skin.
The image of the Musketeer will consist of a wide-brimmed hat with feathers, a blue cape with a white cross, a sword and jackboots.
A super cat needs a black jacket and trousers, to which a long tail will need to be attached. Don't forget the neat ears and black mask!
To depict the Snowman will help a white shirt, tied with laces at the chest and waist level to depict three snowballs, a bucket hat and a carrot nose.
Well, Superman, Batman, Spiderman, Ninja Turtles and other heroes endowed with superpowers are made by their costume.
Fairy-tale characters, focusing on the images of which you can come up with an interesting costume for the New Year for a child-girl, are represented no less widely.
This could be:
Snow Maiden in a white sheepskin coat or dress with a fur trim.
The Snow Queen in an airy flying hoodie and a high crown made of transparent plastic.
Alyonushka in a sundress, a scarf and with a bag in her hands. Ideally, if you manage to turn home Czech shoes into bast shoes, woven from strips of thick Whatman paper and painted in a yellow-straw color.
The main elements of the costume of the Mistress of the Copper Mountain will be a long dark green dress and a crown with "stones".
Little Red Riding Hood can be dressed in a fluffy skirt with an apron and a blouse with lantern sleeves. Of course, the presence of a basket of pies for a snack and the actual red hat is a must.
A multi-colored wig, short wings and a headdress with a small horn over the forehead will help to embody the image of Princess Celestia.
White fluffy wings will also be needed for the image of the Swan Princess or Angel. Both outfits, by the way, have a couple of big advantages: they look amazing, but they are very rare at children's matinees, so it makes sense to go overboard or spend money to order a suit for the New Year for your child, which will have no equal in his environment.
The little mermaid will not go unrecognized in a tight skirt or trousers with fluffy ruffles in the form of a tail at the ankles. Complement the outfit with a green, blue or red wig, pearl beads, and the costume will be complete.
You can create a Wonder Woman look by wearing a red gymnastics leotard paired with short blue shorts, a belt, a cape, and a headband. Ideally, of course, it would be nice to get red boots and the Lasso of Truth, played by a rope painted with gold paint.
The Nameless Fairy and Princess will allow you to portray a bright beautiful dress with a pointed hat or crown. The Fairy will need a wand, while the Princess's headdress can be fitted with a light veil. If we are talking about a particular Disney princess who liked her daughter, once again review the cartoon together and make a list of distinctive details by which viewers can identify the character, be it Cinderella or Elsa.
If mom and dad are handymen with enough free time, most of this can be sewn, cut or glued from cardboard and foil on your own. But if you are not confident in your abilities, it will be easier to turn to professionals. Fortunately, there are plenty of organizations where you can buy a costume for a child for the New Year, including ordering it from scratch according to your sketches. But in this case, do not forget to look at the photos with your child on the website of the outfit company and discuss what exactly he wants to get.
Negative heroes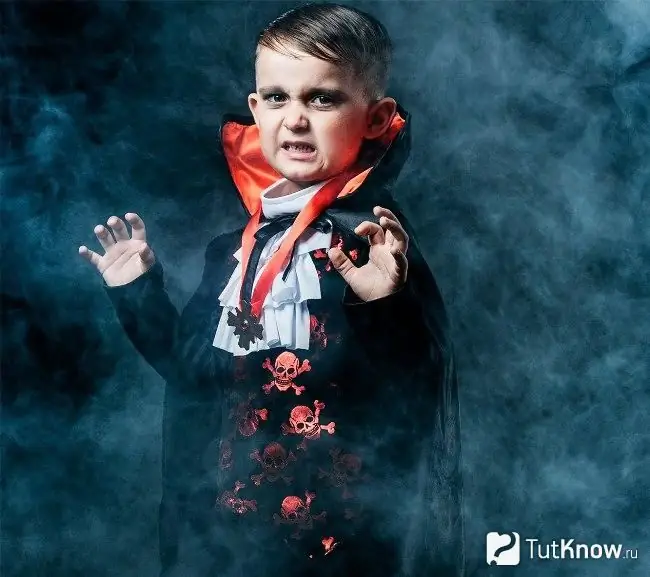 Villains also have their own charm and arouse a lot of interest in children. It may well happen that your child will like one of the characters with a minus sign. Well, that's what the New Year is for, so that the most original fantasies come true.
The images of the fabulous bad guys are usually easy to implement:
Koshchei Bessmertny is recognized by his crown and black tracksuit with a stylized image of a skeleton painted with special paint. Add pallor and shadow under the eyes, applied by mom's makeup, and the child will be delighted.
The dress of the Evil Witch or Baba Yaga, in contrast to the Fairy, should be made in dark colors. The rest will be handled by the details: a pointed hat, torn rags and patches, a frog sewn to the hem, a toy black cat under the armpit, a crooked rubber nose and warts.
Count Dracula or pretty Vampiress will hardly scare anyone by showing up for a holiday in black cloaks with artificial fangs, but they will certainly impress friends.
The Pirate and Pirate costumes should be picturesque and a little tattered on long journeys. Either stretch your imagination properly, or buy a ready-made outfit. You can even find the option with a parrot on your shoulder!
Costumes of animals for children for the New Year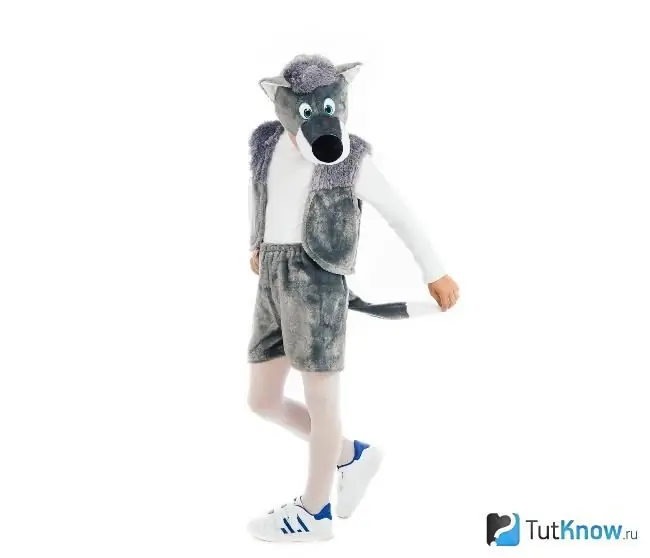 Toddlers are not familiar with the term "humanization", which means the presentation of their favorite animal heroes in human form, but this does not mean that they will not agree to the idea of appearing to friends in the form of cute animals. True, logic dictates that the outfit of the Rat, even the White and Metallic, is unlikely to be included in the list of the most popular costumes for a child for the New Year 2020, but you will have a wide choice even without this rodent.
Animal costumes are suitable for all children, without exception, however, by tradition, girls get:
Mouse;
Fox;
Squirrel;
Ladybug;
Flamingo;
Dragonfly;
Butterfly.
But boys are much more frequent:
Hare;
The wolf;
Teddy bear;
Hedgehog;
Lion cub;
Raven;
Parrot;
Toucan.
Conveniently, it is quite easy to sew a costume of the chosen animal for a child for the New Year. Even if you decide to do with ears and a tail cut out of an old fur hat, sewn on clothes with feather patches or a beak glued from papier-mâché, the image will surely turn out to be recognizable.
Little tomboys will certainly be interested in trying on the costume of a predatory Shark or Crocodile. But a fluffy Kitten can be any child. Just like the Dinosaur, if your little one is currently fascinated by stories about prehistoric animals.
Popular professions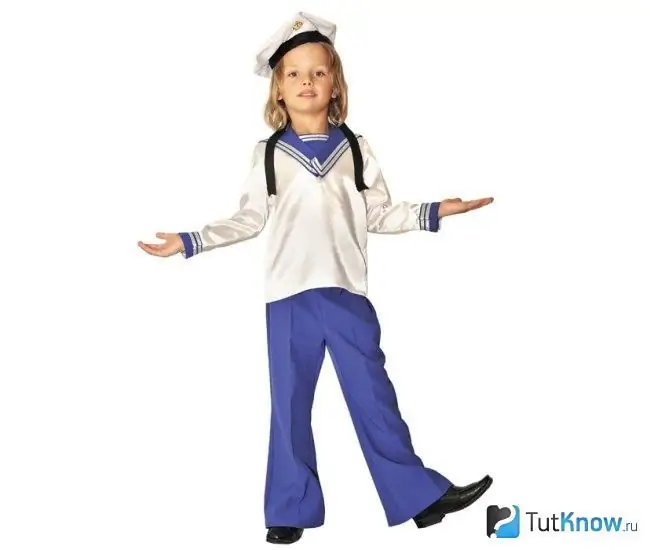 Every child, regardless of age, has an idea of a dozen or so professions and often has an interest in one of them. Parents have long understood this and regularly play up the attraction of their children, inventing "professional" fancy dress for children for the New Year.
As a rule, boys readily portray an astronaut, firefighter, pilot, policeman, miner (they all need a uniform and a pair of themed accessories), a scientist in a white coat, with disheveled hair and some fantastic invention in their hands, a matador in a raincoat and with sword, artist with palette and brush.
Girls are more likely to be interested in the professions of doctors, teachers, flight attendants, cooks, and circus girls. But the Sailor and the Sailor can be both a son and a daughter.
Funny costumes for children for the New Year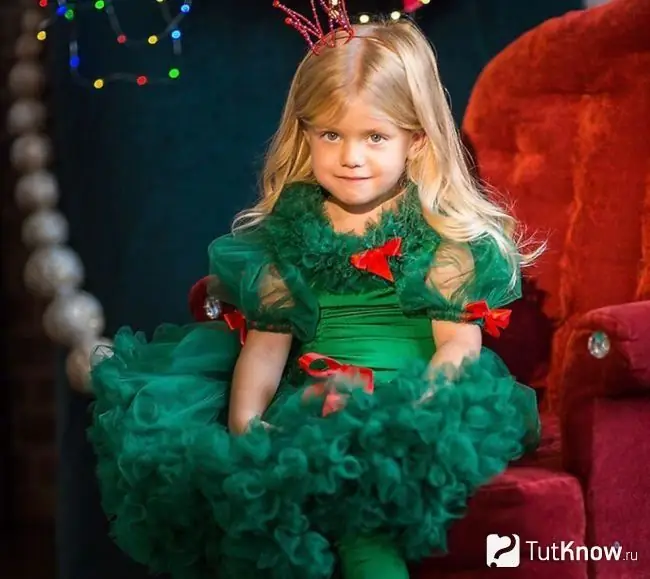 Do you have a great sense of humor and is it inherited? Then cool costumes for the New Year for children will definitely interest you. The point is to take some inanimate object and turn it into a masquerade outfit that will bring a lot of pleasure to you and your child and everyone around you.
In the first place here, of course, is the New Year tree in a green folded dress, decorated with tinsel, foam toys and sweets, but there is a great risk that such a Christmas tree will not be alone at the matinee.
Less popular, but no less interesting are the costumes of sweets, for example, Sweets, Donuts or Donuts. Their distinctive features are the brightness of the outfit, large dummy buttons depicting the selected delicacy, and sweets sewn onto the clothes. To depict the Donut, you can use a swimming circle, painted in the desired colors, sprinkled with confetti instead of sugar and worn around the child's waist. But making your own hamburger, Coca-Cola or Ice Cream outfit will be problematic, so you will have to turn to professionals.
Note! The Internet is full of sites dedicated to needlework and hobbies, where parents are now sharing their ideas for masquerade dresses and methods of their implementation. A few minutes of searching, and you will receive a whole heap of sometimes unexpected, but useful advice on how to make your child a costume for the New Year. It is enough to search.
Other items that can serve as your inspiration when choosing an outfit:
Clapperboard;
Doll;
Book;
IPhone;
Candlestick (think Lumiere) and much more.
True, there is a risk of getting too carried away and causing problems for the child because of a too bulky and uncomfortable suit, and among friends being known as a parent with a not very healthy imagination. So use your imagination, but keep it in your hands.
How to choose a costume for a child for the New Year - watch the video:
New Year is a special holiday. It is full of magic, fun and warmth. Take the effort to make it unforgettable for your children, because these memories will stay with them for life. Who knows, perhaps many years later, coming up with a fancy dress for your children, your son or daughter will fondly remember this particular holiday that you arranged for him?