A step-by-step recipe for bulgur with dried porcini mushrooms, a technology for preparing porridge with mushroom dressing. Video recipes.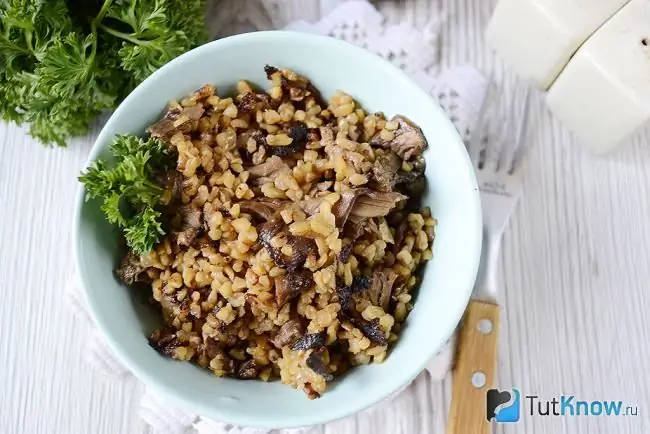 Bulgur with dried porcini mushrooms is a hearty, lean dish with a bright mushroom aroma, interesting taste and high nutritional value. Despite the absence of animal products in the composition, this porridge can satisfy hunger and replenish the supply of many useful substances. It is a source of beta-carotene, vitamins E, PP, K and representatives of group B, copper, potassium, phosphorus, amino acids, fatty acids, etc.
Bulgur is a specially processed wheat groats. It has absorbed all the beneficial properties of wheat, but at the same time it cooks faster and turns out to be more tasty and crumbly. When buying it in a store, you should pay attention to the absence of foreign objects in the package, to the uniformity of the cereal and the shelf life.
Dried porcini mushrooms are a great alternative to meat, because they are very high in protein. This product is appreciated not only for its beneficial properties, but also for the fact that it can be included in the lean menu and the diet of vegetarians and at the same time receive all the substances necessary for health. Dried mushrooms are a little more difficult to buy than frozen or canned mushrooms. Most often they are on sale in the markets, sometimes they appear on the shelves of large supermarkets. But in this case, it is difficult to determine whether there is really a porcini mushroom in front of the buyer. Therefore, the best option will always be homemade preparation.
Despite the fact that porcini mushrooms are completely self-sufficient in taste and aroma, you can use additional flavoring additives, for example, oregano, thyme, rosemary, bay leaf, garlic, nutmeg. Choose according to your preferences.
We suggest that you familiarize yourself with the bulgur recipe with porcini mushrooms with a photo of the step-by-step process and diversify the daily diet with this dish.
See also how to cook bulgur with stew in a pan.
Caloric content per 100 g - 80 kcal.
Servings - 3
Cooking time - 25 minutes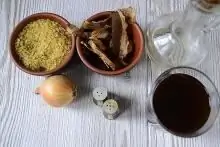 Ingredients:
Bulgur - 200 g
Dried porcini mushrooms - 50 g
Water - 2 tbsp.
Onions - 1 pc.
Vegetable oil - 2 tablespoons
Salt and pepper to taste
Step by step cooking bulgur with dried porcini mushrooms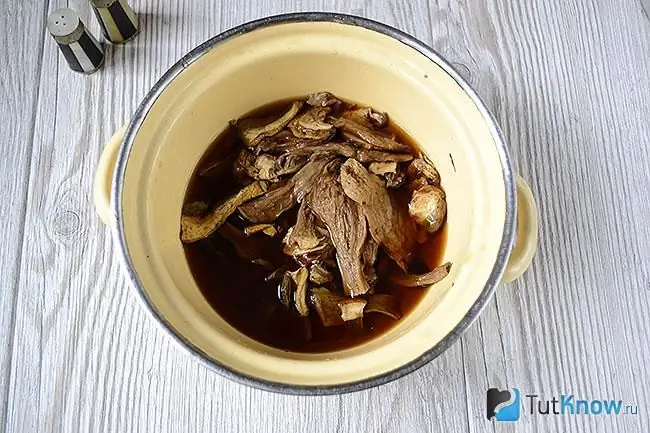 1. 2 hours before cooking bulgur with porcini mushrooms, it is necessary to restore them. To do this, put them in a deep plate and fill them with hot water so that it completely covers the dried product. We leave for a couple of hours. Then we filter, but do not pour out the water, it will be useful for cooking.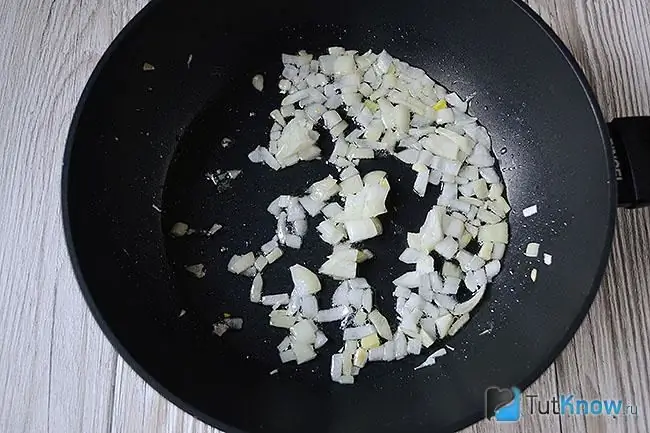 2. Chop the onion into a small cube and fry in a little vegetable oil until a light golden blush appears.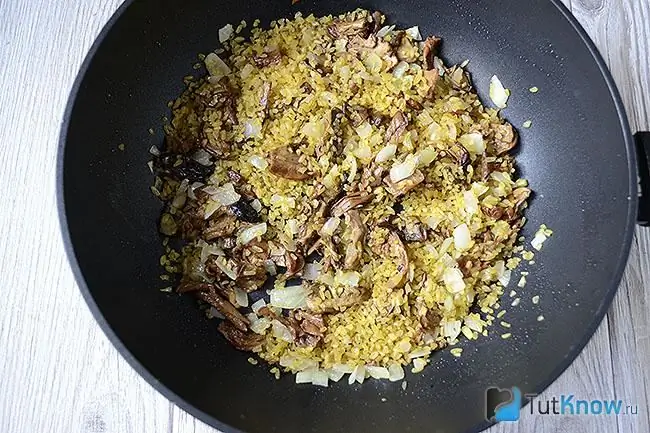 3. After that, add cereal and reconstituted mushrooms.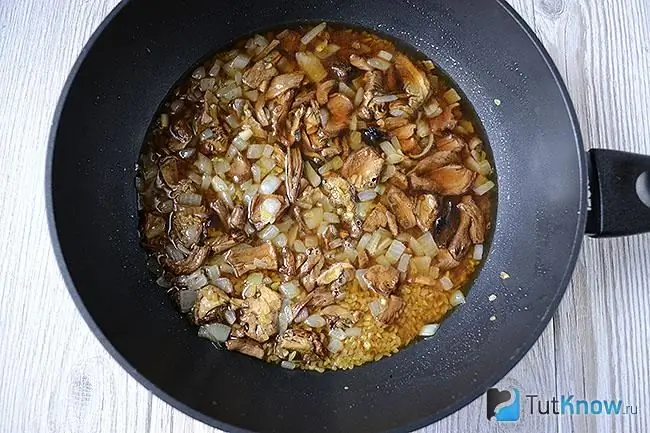 4. Pour the water from the mushrooms into the pan and add 1 more glass. Season and stir.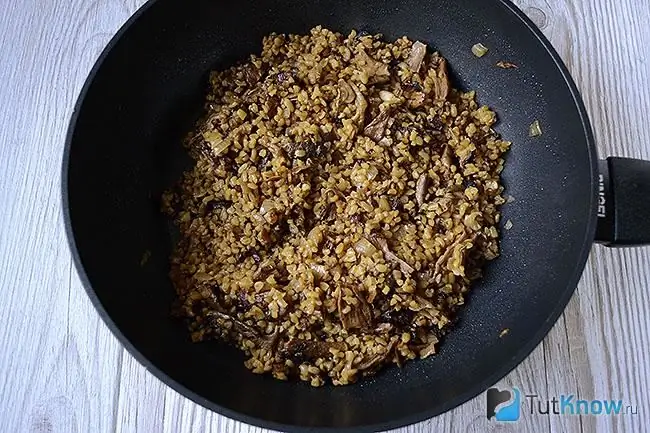 5. Cover the pan with a lid, reduce heat to low and cook for about 20 minutes. The groats slightly increase in volume and completely absorb water. When all the liquid has been absorbed, remove it from the heat.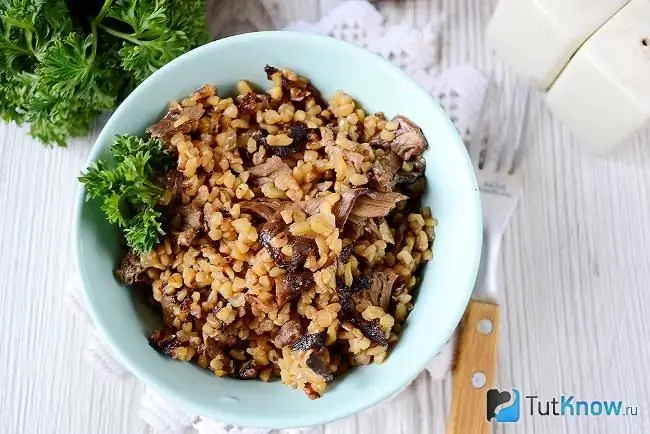 6. Nutritious, delicious and fragrant bulgur with dried porcini mushrooms is ready! Serve to the table, accompanied by sprigs of herbs and fresh vegetables.
See also video recipes:
1. Delicious bulgur with mushrooms
2. Loose bulgur with mushrooms