Features of choosing gifts for mom on March 8. The best ideas, options, presentation categories. Tips and tricks.
A gift for mom on March 8 is an opportunity to show your love and respect to the dearest person in the world. What to choose depends on the age of the woman and her child. It is clear that a son or daughter, who themselves do not yet earn money, will not be able to give the same thing as an adult working person, so you need to start from the fact that a gift for March 8 to mom is, first of all, a sign of attention, care and respect … And if there is an opportunity to fulfill the dream of your parent, then go ahead. This is called absolute love, but how else can you relate to your mother?
Features of choosing a gift for mom on March 8
It all depends on the life situation. If you live with your parents, then you probably know exactly what your mother dreams of - a trip abroad, a new umbrella or some kind of interior item. But what to do when you are in another city? It's simple: contact relatives who often intersect with your mother, let them accidentally take an interest in her desires. You just have to buy what you need. When choosing a gift for mom on March 8, start from age, lifestyle and interests, health status, dreams.
We take into account the age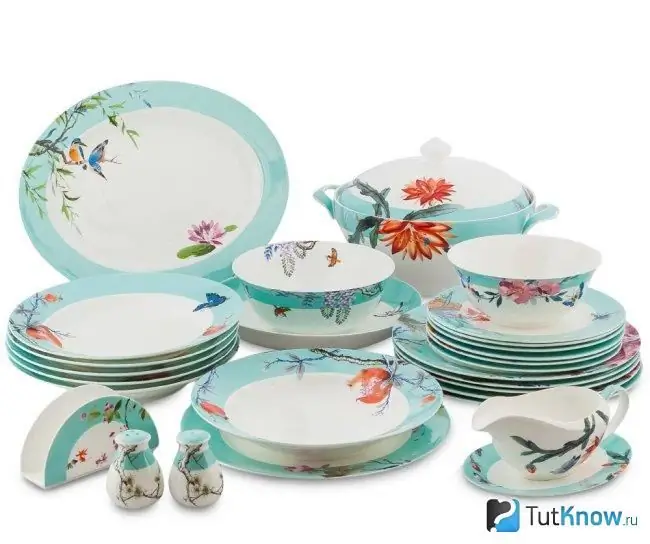 Women under 50 are interested in one thing, while those over 60 may have completely different interests. A striking example is a lady of 45 years old. She is still full of energy, and therefore loves beautiful outfits, high-heeled shoes, expensive perfume, does not mind taking a trip or going to the gym or the pool, but spending time with her grandchildren is unlikely to please her, even more likely to upset.
Another example is a 67 woman. She looks great, always looks after herself and also loves to dress, but her life priorities have changed. She enjoys spending time with her grandchildren and is not averse to going on vacation with them, constantly knitting something for them, and will not refuse to cook an unusual dish.
For one and for another woman, you can choose the same gifts:
chic expensive scarf or leather handbag of a famous brand;
some kind of jewelry - a gold bracelet or chain;
elite perfume.
All of the above will be very helpful. But the older woman will be delighted with another present:
table service, because she loves to host children with their families;
a set of beautiful pots, because she enjoys cooking for her family - this has become her hobby after retirement;
or yarn for knitting - she will be happy to knit something for children or grandchildren and give it for the next holiday.
When choosing what you can give your mom on March 8, do not think stereotyped, show your imagination. And be sure to consider your age.
Older women face a host of health problems. It is not customary to donate medicines: you need to buy them just like that, as a regular aid. But health products can and should be presented as a gift.
These can be time-tested dietary supplements:
vitamin and mineral complexes;
calcium, which is needed by all women after 40 years;
beekeeping products (royal jelly, bee bread, bread, various honey), if the woman is not allergic to them.
But with cosmetics, especially medicinal (anti-aging), be extremely careful. It is very easy not to please - buy something that is not suitable or causes allergies. But if you know exactly what your mother uses, then your choice is a set of cosmetics.
Gifts by interest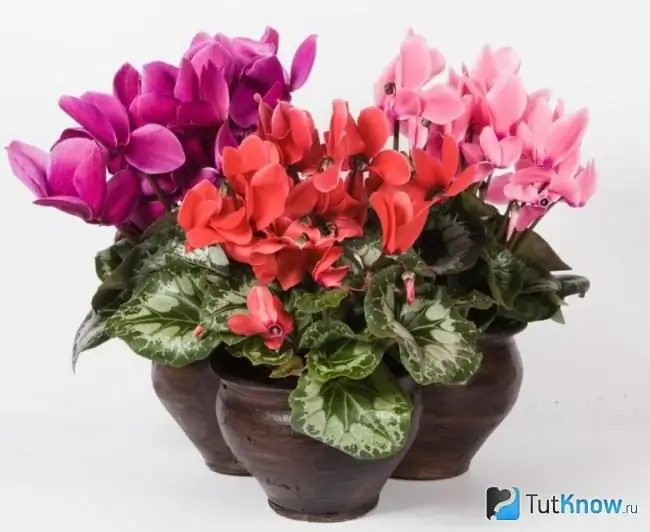 Is your mom a homebody? Or don't feed her honey, let her travel even by bicycle, even by hitchhiking? Or maybe she disappears at the dacha in her free time or loves to do indoor flowers? You should not give a homebody a trip to the mountains, or a knitting kit for a travel lover. Mom will not show it, but she is unlikely to be happy about what she does not find use.
If a woman does not like to deal with plants (and this happens quite often), buying her a pot of cyclamen or hibiscus is rash, because the plant will eventually die anyway. And she will feel sad that she could not save what her beloved child gave her.
But for an avid summer resident, choosing a gift is as easy as shelling pears. It can be:
flower bulbs;
seedlings of flowering ornamental shrubs;
or something that will make it easier to work on the site - perhaps a cultivator or lawn mower.
She also will not refuse hyacinths or tulips driven out specially for March 8, she will take care of them, and then carefully transplant them into the ground so that they grow and delight her further.
If a woman loves to read with a technical familiarity, give her an e-book, and in the appendage and a hardcover paper copy.
For mothers who maintain accounts on social networks and earn money on this, a modern cell phone with a maximum range of functions and a powerful camera will be an excellent gift.
Making a dream come true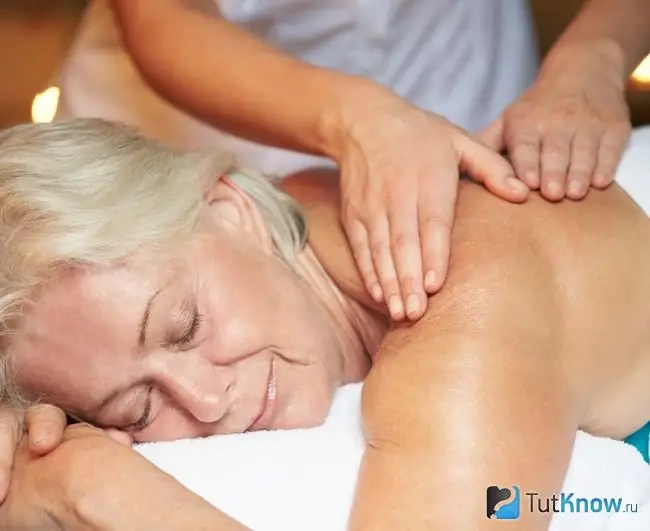 The easiest way for working children to please their mother is to buy for her on March 8 what she dreamed of. In this case, you need to build on expediency.
It is hardly worth giving a parachute jump to a woman who has never played sports and is at an advanced age. But you can choose something adequate - a subscription to the SPA, a massage course, a trip to a medical resort (to Karlovy Vary, Crimea or Pyatigorsk) or a complex of rejuvenating procedures for the face and body, if the mother has long dreamed about it.
Often, the desires of adults are painfully simple, but difficult to achieve. A house with a large plot on the shore of a lake or a spacious car so that the whole family can travel - many women dream about this all their lives. Not every working person is able to buy such an expensive gift. But if you are one of those, please your mom.
We start from the financial situation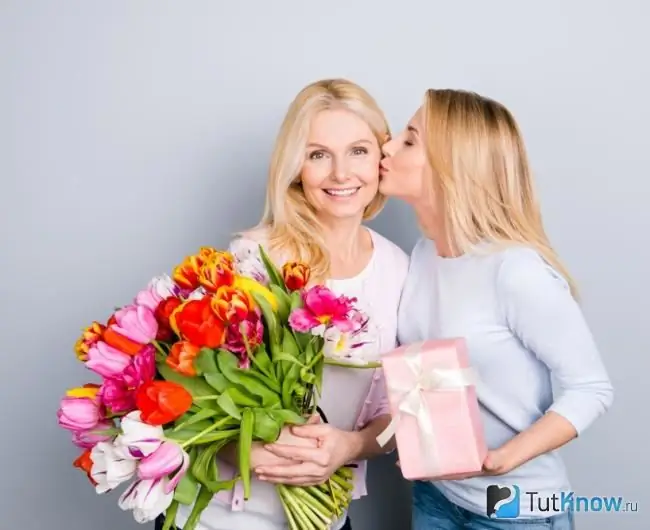 We often forget that our parents live much worse than us. Largely because they prefer not to talk about it, but they regularly save money from their pension for gifts to their children and grandchildren. Having a good steady income, do not skimp on your parents: give them the best you can find.
Gift ideas for mom on March 8 are interesting and varied. Don't skimp. Let your present be unexpected, beautiful, strong and expensive. And leave gifts for mom on March 8, made with your own hands, for kids and teenagers. An adult is not to tinker with something to save money.
Best gift ideas for mom on March 8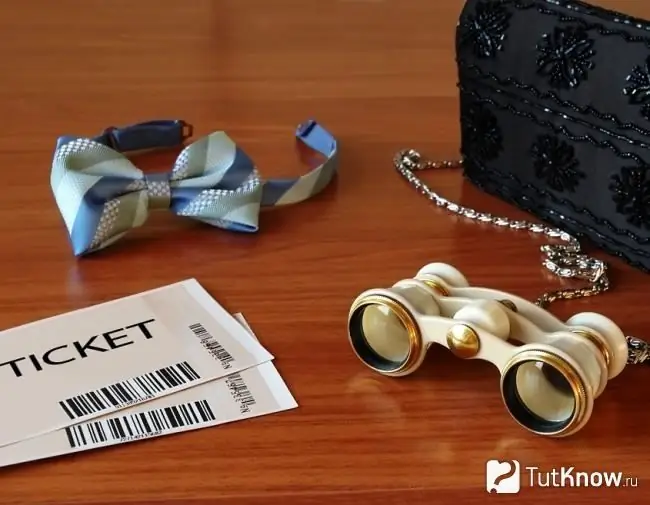 So, we have decided what we need to build on in order to give mom the right gift for March 8. The following are the best options:
Appliances … Make life easier for your mom by giving her a robot vacuum cleaner or dishwasher on March 8th. Do not act spontaneously, but deliberately. In advance, inquire about what your parents need in everyday life. Perhaps they have long wanted to update a washing machine, stove, kitchen hood or air conditioner. Give what you need, not what you suddenly liked. A gift is good only when it is in place, especially if it is an expensive item that cannot be thrown into the trash can like a trinket.
Stylish souvenirs … This is where all your creativity is needed. The souvenir market is wide, however, 90 percent of the goods on it are outright consumer goods, for which there is hardly a place on the shelf next to stylish designer figurines. However, this is not a reason to give up something unusual. Pay attention to crafts made from semi-precious stones. They can be gifted to women of any age. Such figures necessarily carry a hidden meaning. Another option for souvenirs is silver tea pairs and cutlery. It is unlikely that your mother will use an elegant spoon or drink tea from a cup decorated with fine carvings. But she will definitely appreciate such a gift. Plus, it's a good investment.
Jewelry and perfumery … Such gifts are every woman's dream. Take your mom out for a walk on March 8, bring her to a jewelry store or perfume boutique and buy whatever she chooses. Believe me, this gift will be the best. Choosing your own jewelry or perfume can be easily mistaken. It is clear that mom will never tell you that she is unhappy, but deep down she will be upset, because she wanted something specific.
Delicious gifts … An exclusive set of chocolates, a custom-made cake or a box of beautiful pastries - what woman wouldn't be happy with them? By the way, if you are a caring daughter, then you can easily cook something with your own hands. Bake eclairs, poppy seed roll, or custard rolls. Well, if you have a pastry chef course behind you, nothing will prevent you from preparing a cake of unprecedented beauty, write on it "Dear mommy!" and present it on March 8th. Believe me, your mom will be very pleased. At the same time, there will be a reason to brag to relatives and friends, what kind of daughter she has.
Flowers … Cut or potted - almost all women love them, with rare exceptions. By March 8, most shops specializing in goods for summer residents, as well as large supermarkets, are selling pots with expelled bulbs of daffodils, tulips and hyacinths. If your mother is an esthete, then you will have to think a little about a flower gift, because, most likely, all of the above has already been presented to her many times. For this holiday, you will have to find something special in the form of a flowering or decorative-leaved plant. Choose azaleas, cyclamens, hibiscus, begonias, amaryllis, gardenias, achimenes, clivias, streptocarpus, balsams, catharanthus, anthuriums, calatheas, coleus, crotons. Gift a huge cymbidium (orchid) bush if you want to impress. Make sure that the plant is planted in a spacious, beautiful fired ceramic pot equipped with an automatic irrigation system. Compared to other orchids, cymbidiums are unpretentious. Ask the seller in advance how to care for the plant, and attach a short instruction to the gift.
Linen and clothing … This is the domain of any woman. And the easiest way to choose such a plan will be a gift for your daughter. Although the man can handle it too. Choose bed linen from natural fabrics. It is difficult to care for a snow-white one with embroidery, which means that such a set will be used only on holidays. For every day, choose bed linen with a discreet pattern in gentle pastel colors, abstraction is also quite suitable. Choose a complete set of towels - bath, face, feet. The thicker the terry, the better. The luxury sets are beautifully packaged: they are perfect as a gift for mom on March 8th. When choosing a bathrobe, the same rule applies as for towels. The thicker the better. But there is also a special thin terry. Bathrobes are also sewn from it. They are thrown over themselves after taking a bath in the summer. Bathrobes are not cut: they are all quite spacious and tied with a belt, so just don't miss the size. If you buy more, it's not scary, the main thing is not less.
Dishes … Any woman will be delighted with it, of course, if it is the finest Chinese or Japanese porcelain. We are not talking about everyday earthenware plates and glass cups with decals. Analyze what your mom is missing - just a small tea service or a full dining room for 10 people. Choose what she will definitely like. Is your mom a fan of minimalism? This means that the service should be strict and laconic, without a catchy design. Gilding and silvering, as well as sophisticated forms, are allowed: they will make it rich and stylish. If a woman has a romantic nature, choose something airy, with a delicate pattern.
Gadgets … A new smartphone is a great gift. Choose it depending on your mom's level of advancement. If she is a complete "kettle", let the gadget be simple and understandable, if she is a pro, then choose the one for which there is enough money. A smartphone for a modern woman, even if she is over 60 years old, is a convenient way of communication and self-expression. Believe me, you are deeply mistaken in thinking that your mom does not communicate on social networks or does not maintain an account on Instagram. This is not only a way to communicate with people from different countries, but also an opportunity to show yourself.
Cultural gifts … Not suitable for everyone. If your mom is an avid theatergoer or enjoys attending pop concerts, then tickets will be a welcome gift for her. Usually, from the beginning of March, concerts of famous singers and comedians take place in most cities. Give your mom a ticket to one of them. Well, do not forget about theatrical performances and concerts of classical or jazz music, which are usually held at this time in the Philharmonic or on the stage of the Musical Comedy Theater.
Animals … Before you buy such a gift for March 8 for mom, ask her opinion. Not everyone is ready to tolerate an animal in the house, much less take care of it. On the other hand, if a woman lives alone, then she will be much more fun with a pet. It is worth giving a dog only if the mother leads an active lifestyle and it will not be difficult for her to walk the animal every day. With cats it is easier and more difficult at the same time. They do not need to be walked, but they will have to be toilet trained. Rodents are a good alternative to dogs and cats. Rats are popular in 2020. A pair of same-sex animals will perfectly fit even in a small apartment. They do not require special care and gigantic financial costs, but they are well trained and get along well with a person. A canary or budgerigar is the perfect choice for women who love birds. For those who spend a lot of time at home, large parrots - gray or amazons - are suitable. They perfectly imitate human speech, train well and make excellent companions. Do not forget about the spacious cage: it is expensive, so you will have to buy both it and the parrot right away. An aquarium in an apartment is an interior item on which the attention of everyone who entered the room involuntarily stops. If a woman works, then, after returning home, she will most likely sit down to rest next to the fish. If you take care of the beautiful design of the aquarium, it will really become the best gift for March 8 for mom.
Note! Do not donate animals if a person has allergies or asthma. Also remember that all living things are sick. Does your mom have time to wander around veterinary clinics if her beloved dog or cat gets sick? Not all veterinarians treat birds and rats. Imagine how hard it will be for a person when his pet dies. So an animal can be a gift only if the mother really dreams of it.
What to give mom on March 8 - watch the video:
Now you have at least an approximate idea of what to give your mom on March 8th. Use our recommendations or come up with something of your own - non-trivial, different from everything that is customary to present for this holiday. And your mom will be happy.