After reviewing the presented material, you can choose the variety you like with double or simple flowers, plant a bush correctly and take care of it. The word "lilac" has Greek roots. In this language, "syrinx" means "pipe", which characterizes either the structure of the flower, or glorifies the nymph Syringa, who was turned into a reed. According to legend, the god of forests Pan made of it a shepherd's pipe "syrinx".
Lilac varieties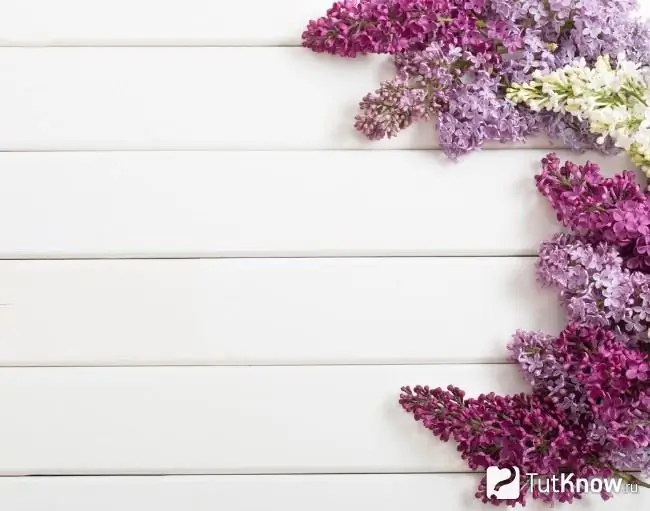 Today, there are more than 1,500 varieties of lilacs. They differ in the shape of flowers, shades, are double, simple. Interestingly, the color of the lilac can vary. It depends on various factors:
weather;
acidity of the soil;
the degree of blooming.
Therefore, it is customary to divide the varieties of lilac into the following tones:
white;
purple and dark purple;
mauve and lilac-bluish.
Lilacs of white varieties are double and non-double. Here are the best representatives of this first group:
Monique Lemoine;
Mme Casimir Perier;
Mme Lemoine;
Alice Harding;
Jeanne d'Arc;
Miss Ellen Willmott;
"Soviet Arctic";
Elena Vekhova.
And here are the lovely white varieties with simple flowers:
Flora, Excellent;
Vestale;
Monument;
Candeur;
Mont Blanc;
Mme Florent Stepman;
"Swan";
Galina Ulanova.
There are not very many varieties of dark-colored lilacs with double flowers. It:
Maximowicz;
President Loubet;
Mrs. Edward Harding;
Charles Joly;
Violetta;
De Saussure;
"Pavlinka".
With simple flowers - there are much more of them. Here are just some of the best varieties:
Cavour;
Agincourt Beauty;
Mood Indigo;
Marceau;
Leonid Leonov;
"Space";
"India";
Krasnaya Moskva;
Dawn of Communism;
Frank Paterson;
Lady Lindsay;
Monge;
Night.
The representatives of the third color group are the most. The mauve and lilac-bluish varieties with simple flowers are:
Firmament;
Decaisne;
Mme Charles Souchet;
Anna Nickels;
Christophe Colomb;
Hyacinthenflieder;
Grace Orthwaite;
"Kremlin chimes";
Poltava;
"Partisan";
"Hydrangea";
"Ukraine";
"Bride".
With terry:
Ami Schott;
Marechal Lannes;
Jules Simon;
Michel Buchner;
Thunberg;
"Memory of Kirov";
"Hope";
"Tenderness";
Taras Bulba;
Valentina Grizodubova;
"NS. P. Konchalovsky ";
"Pearl";
Katherine Havemeyer;
Emile Lemoine;
Mme Antoine Buchner;
Belle de Nancy;
Capitaine Perrault;
General Persching;
Montaigne.
Lilac blooms in mid-May. If you want to see this beautiful sight as long as possible, then, in addition to the usual ones, plant late hybrid varieties of lilacs on the site, which bloom longer and more abundantly, these are:
Joseflex;
Preston;
Bellicent;
Agnes Smith;
Calphurnia;
Elinor;
Francisca;
Guinevere;
James Macfarlane;
Hiawatha;
James Macfarlane;
Miss Canada.
Also noteworthy are ligustrins, or as they are also called, codfish, not so long ago assigned to the genus "Lilac". They bloom even later, blooming by the end of June or even by the month of July, fragrant with a honey aroma.
Interesting for their unusualness are pinnate lilac and variegated lilac. There are also Amur and Japanese lilacs, which also have interesting decorative characteristics.
Planting lilacs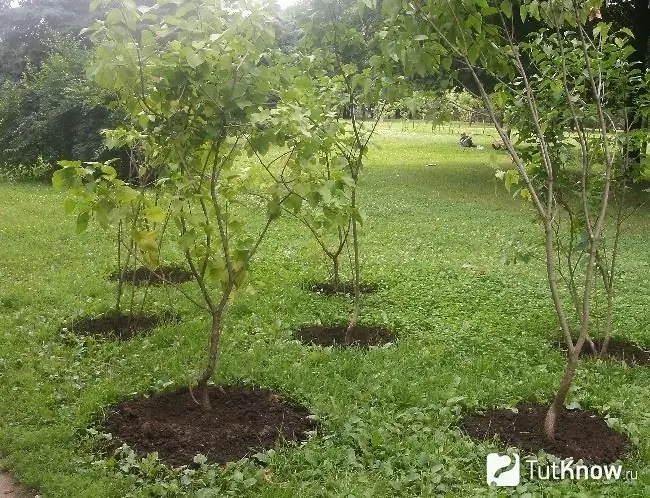 It must be produced in the spring: from late April to early May, or in autumn (in September-October). The place should be flat, open, well lit by the sun. Lilac does not tolerate excess moisture, therefore, in the lowlands, where there is a high level of groundwater, it is not planted.
The pit must be prepared in advance - at least 10 days before planting. It is dug spacious:
on light soils 60–50 cm wide and 40 cm deep;
on heavy ones - with a diameter of 70, a depth of 60 cm.
If the soil is acidic, add 2 kilograms of lime tuff, on sandy lands it is better to add lime in the form of dolomite flour, which contains magnesium, because on such soils there is a lack of it.
Also, organic fertilizers need to be applied to the pit:
1 bucket of humus, weathered peat;
? buckets of semi-rotted manure,
and mineral:
200 g of granular superphosphate;
120 g of potassium sulfate;
700 gram can of wood ash.
The contents of the planting pit are mixed with a shovel, making a mound of earth in the center of the pit. The root system of the seedling is placed on it, spreading the roots. At the same time, position the root collar so that it is 5–7 cm above the soil level.
Then the roots are sprinkled on top with turf soil mixed with humus. After that, the seedling is abundantly watered and peat is sprinkled on the near-trunk circle with a layer of 3 cm.
If a seedling with an open root system, the roots have dried up, then they must first be dipped in a clay-dung chatter, let it dry, and then plant.
Do lilacs need top dressing?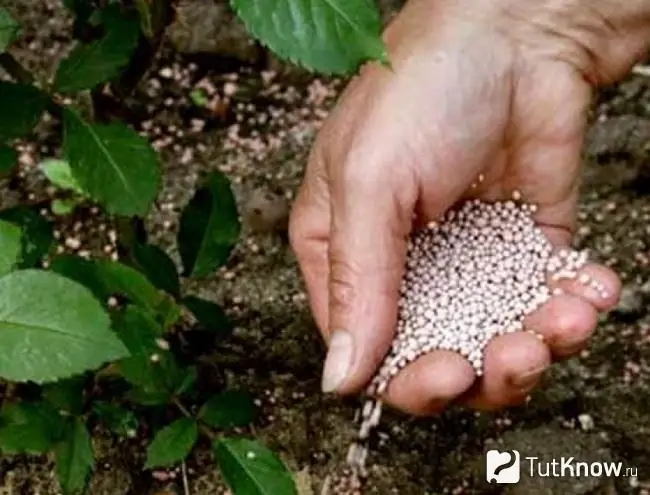 Yes, it is necessary to give them periodically. If you added enough organic matter and mineral fertilizers when planting, then start feeding the bush in the third year. At least once every 2 years, add a bucket of half-rotted manure to the lilac bush, embedding it in the soil of the trunk circle.
As soon as the snow melts, scatter 50 g of phosphorus and nitrogen fertilizers, 30 g of potash fertilizers under each adult lilac bush. When the lilacs have bloomed, do a second feeding by dissolving 40 g of potassium sulfate or 1 glass of ash in 10 liters of water.
Lilac care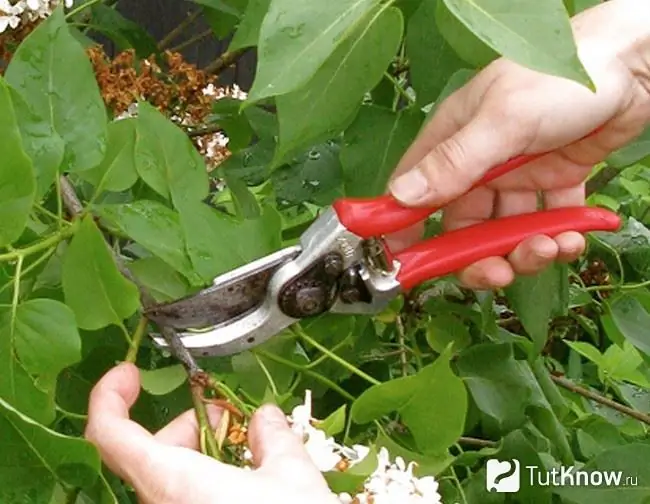 Weed the trunks from time to time, loosen shallowly, since the root system of the bushes is superficial. Mulch this area with humus, weathered peat, or sawdust.
In early spring, prune off dead, growing inwardly and too thin branches. In grafted lilacs, it is also necessary to remove the growth with a sharp pruner. Cut off the faded panicles, but carefully so as not to damage the shoots located nearby, because flower buds are laid on them, which will turn into beautiful flowers next year.
How to propagate lilacs?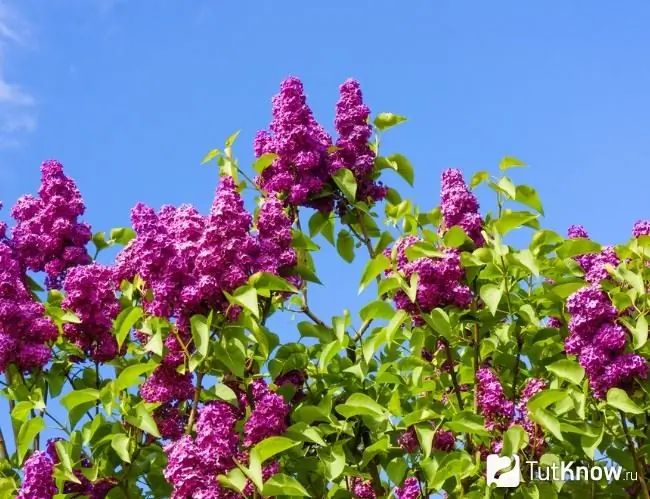 Its varietal species are propagated mainly vegetatively: by layering, cuttings, grafting.
For rooting by cuttings, growth stimulants, a heated substrate, and a fog installation are used. This method of reproduction is used in experienced horticultural farms, in individual farms it is almost never used, since it requires skills and special equipment.
If the bushes are rooted, then you can propagate them by layering. Most often, such varietal lilacs are propagated by budding. In this case, the peephole is grafted into the root collar, then, when the buds have ripened on the shoots, in mid or late July. The technique of budding lilacs is the same as on fruit trees. You can plant varietal lilacs on common privet, Hungarian lilacs or common lilacs.
It is better to sprinkle such a bush with dry peat for the winter. It is poured so much that it covered the vaccination site and rose above it by 7-10 cm. Wild lilacs can be propagated by seeds. First, they are stratified for 2 months, then, in spring or autumn, they are sown.
Pests and diseases of lilac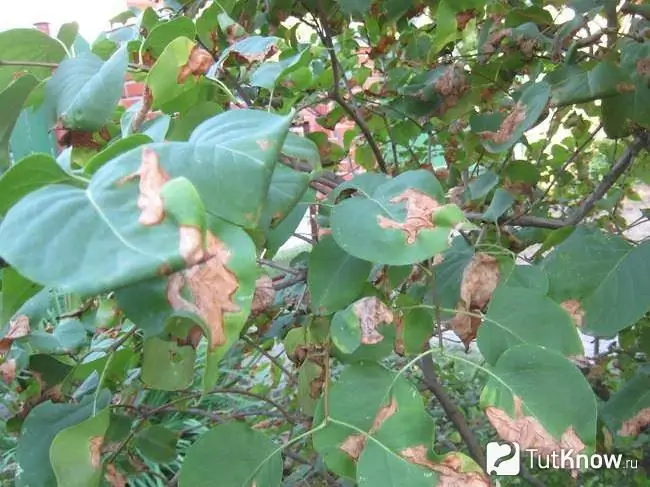 Lilacs are relatively rarely affected by pests and diseases. But the plant can be seriously damaged by the lilac miner moth that infects the leaves. As a result, they become covered with mines - brown spots and gradually dry out. Such a bush almost does not bloom next year.
In early summer, moth butterflies lay their eggs on the lower part of the leaf. Soon caterpillars appear from them, which penetrate into the leafy pulp. By mid-July, they descend into the soil, pupate there. After 18 days, they turn into butterflies and give a new hatch, which makes its way into the ground to a depth of 3-5 cm and hibernates there.
Here's how to deal with these lilac pests. You need to dig up the soil under the bushes when the ground is slightly frozen in late autumn. As a result, the larvae will be on the surface of the soil and freeze. In the spring, you need to dig up the near-trunk circle a little deeper - by 15–18 cm, turning the layers over. If the damage to the bushes is insignificant, it is enough to cut off the leaves affected by the pest and burn them.
If in early or mid-August the leaves turn grayish and the shoots turn brown, it is likely that this is bacterial necrosis. The control measures are pretty simple. Before grafting, lilac cuttings must be disinfected. It is necessary to fight pests in a timely manner - to spray with special agents diluted in water. This is done three times a year: during the opening of the buds, after flowering and at the end of summer. It is also necessary to collect and destroy fallen leaves, cut and burn the affected parts of the plant. If the bush is severely affected, it is better to uproot and burn it. Such a plant can no longer be saved, but it can infect others.
But lilacs are rarely affected by diseases and pests. It is resistant to air dustiness and industrial gases. Its leaves have a unique ability: they retain 3 times more dust than poplar or linden leaves. In addition, lilac flowers have wonderful aromas, and during flowering it is simply incomparable!
For more interesting and informative information about lilacs, see this video: