Learn how to dress correctly in winter so that you do not freeze when doing cardio, but burn fat as much as possible. We have already talked about how it is necessary to organize physical education in the winter, and now it is necessary to pay attention to the rules for choosing clothes for running in winter. In the previous article, we already briefly talked about this, but this topic is quite serious and requires more attention from your side.
At first glance, it may seem that there are no big difficulties in choosing clothes for training, but there are some nuances that should be kept in mind. If you follow all the rules for choosing clothes for training in winter, then you can eliminate most of the disadvantages inherent in running in winter. As a result, your workout will be effective and enjoyable.
Rules for choosing clothes for running in winter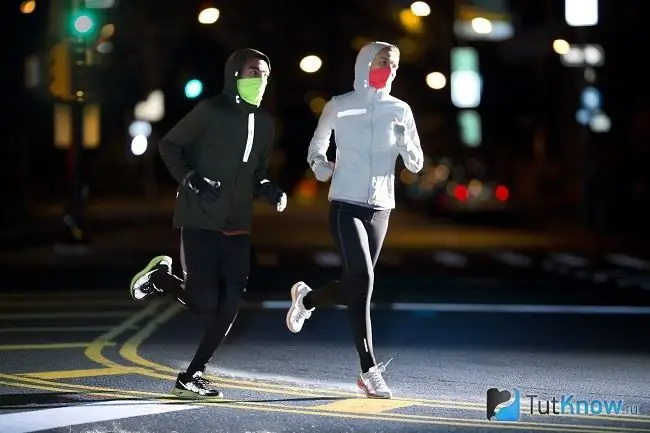 Shoes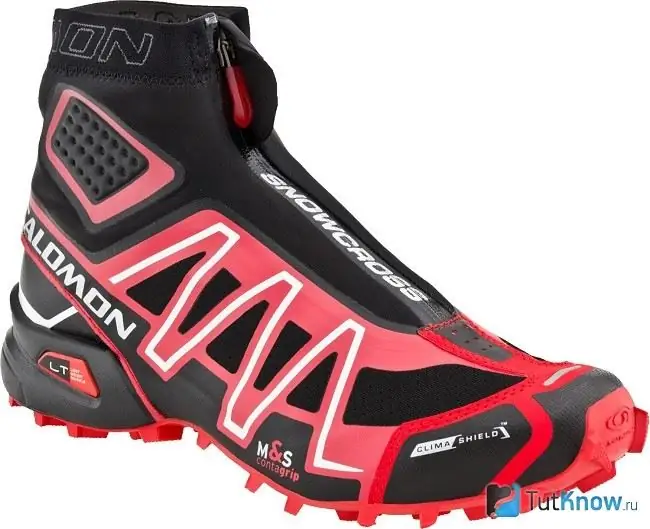 Running shoes are critical to getting the most out of your activity in all conditions and even more so in winter. Obviously, regular sneakers are not suitable for running in winter. Sports shoes must have the following properties:
Soft sole - the material should be sufficiently elastic and not harden in the cold.
Strong tread - choose shoes with well grooved soles.
Special fastening elements - thanks to their presence, you can increase the grip of the outsole with the road surface.
The upper of the shoe should reliably protect the feet from moisture.
Running shoes for winter should have a waterproof membrane and a cushioning system in the heel and toe area.
Shoes should cover the shin and have a special tongue to prevent snow from getting inside.
Lacing should be of high quality and reliable.
Keep in mind that there should be plenty of legroom and that you should buy a winter running shoe one size larger.
The insoles must be removable.
Today, all well-known brands make special shoes for winter running, and it will not be difficult for you to get them.
Socks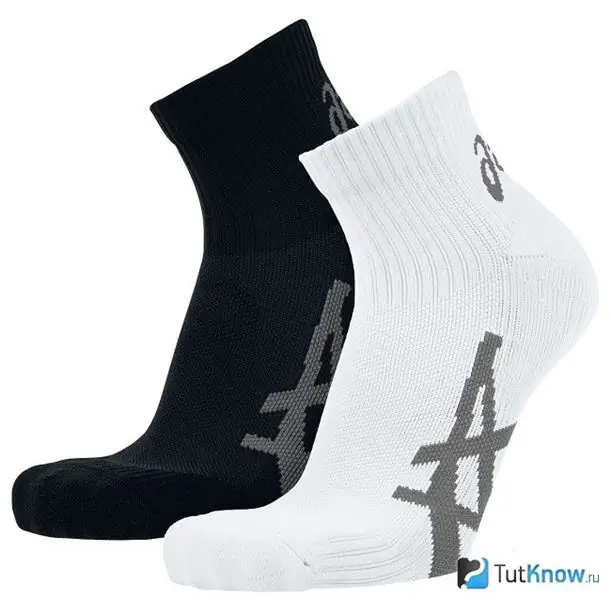 Many athletes, first of all beginners, try to wear woolen socks, as they are sure that with their help they will be able to protect themselves from frost. However, we do not recommend doing this. Use semi-synthetic socks with excellent breathability. In addition, it is desirable that they have no seams. If the temperature outside does not drop below minus 15 degrees, then one pair is quite enough. When the frost is stronger, then you can use two.
It is important to keep your socks high and to protect your ankles from frost. It should be said that today you can buy special thermal socks, which are specially designed for jogging in the winter. Their material is a mixture of thermal light, wool and elastane. They have a ribbed sole, which improves their grip on shoes.
It's time to get higher and consider some winter jogging outerwear. The lesson will be as comfortable as possible if you have not overloaded yourself with clothes, but at the same time you are reliably insulated. This is where multiple layers should be used, namely three.
The first should be a layer that has a high ability to wick moisture away from the body. Thermal underwear or underwear made of elastane is perfect for this. This will allow you not to feel excess moisture, since during the run, sweating will be profuse, and will also prevent the growth of various bacteria. It is very important that moisture is wicked away from the skin during training and spread over the second layer of running clothing in winter.
The second layer should be thermally insulating, while warming the body and wicking sweat to the third layer. Fleece clothing or a sweatshirt and sweatshirt are great options. The third layer is protective and helps protect against wind or snow. Manufacturers of specialized clothing use various modern technologies, and jackets and windbreakers are worth noting among everyday types of clothing.
Recall that there is not much sense in using a mass of different clothes. Many people believe that the more clothes they wear, the warmer it will be. However, when the body overheats, then performance is significantly reduced and you have a desire to rest, and not go for a run. Let's go through all the winter running outerwear and take a closer look at them.
Pants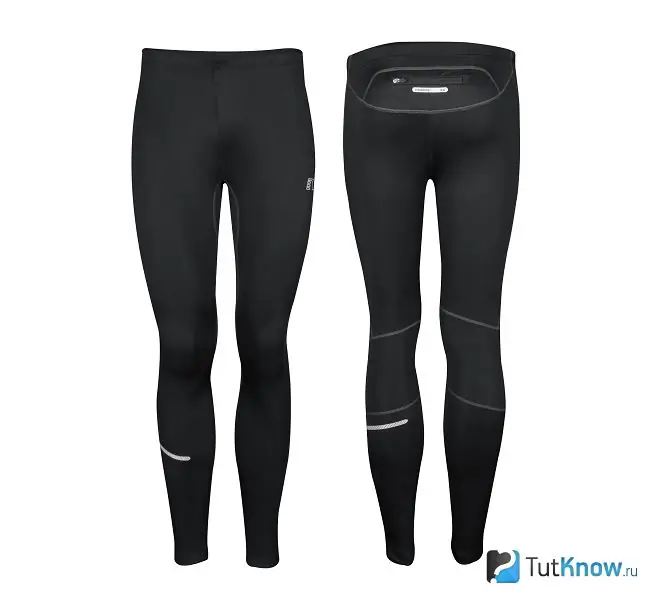 If the temperature outside does not drop below minus 14 degrees, then trousers alone will be enough for you. When the temperature drops below the specified mark, then it is worth putting on tights or fleece leggings under the sweatpants. We recommend that you use sports specialized trousers from well-known brands. If it is very cold outside, but you still decided to hold a lesson, we recommend that you insulate your intimate places.
Body-worn outerwear
You can wear turtlenecks, a long sleeve t-shirt, a jogging shirt, etc. It is only important that the material allows air to pass through well. When the temperature outside has dropped below 15 degrees below zero, you should additionally insulate yourself using a sweatshirt or jacket with a membrane.
Surface Runner Outerwear in Winter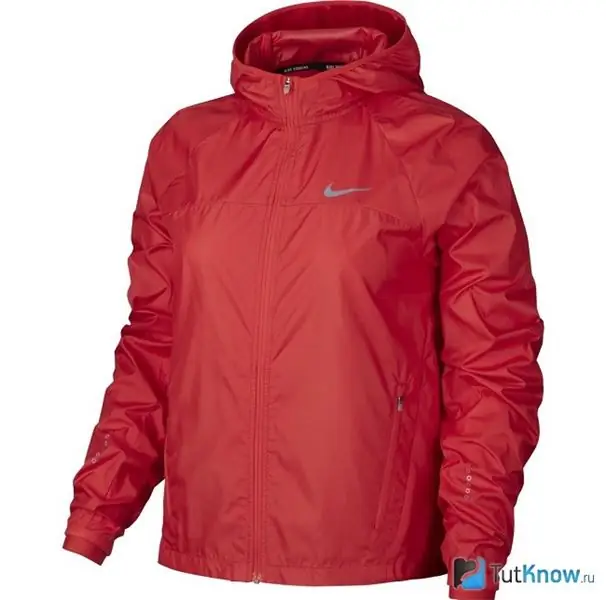 It is definitely worth using a special insulated suit, which includes trousers and a jacket. However, if the frost is not severe outside, then you can use a light down vest or a warm jacket with a windproof membrane.
Gloves and mittens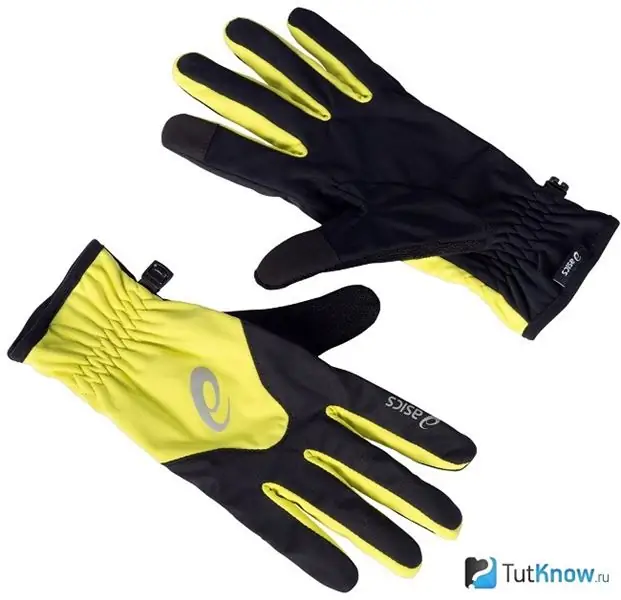 I would like to say right away that a person loses about 75 percent of the heat in cold weather through the feet, neck, arms and head. If in any of these places in the process of equipping you have a gap, then there is a high probability that you will not be able to conduct a lesson of the required duration.
The best option for hand warming is sheep wool mittens. Ask your grandmother and she will be happy to connect them to you. Gloves can be used, but it is advisable that the fingers are not separated. This will help keep you warm. If the street is about minus 10 degrees and not lower, then you can use special gloves from well-known manufacturers of sportswear for running in winter.
Balaclava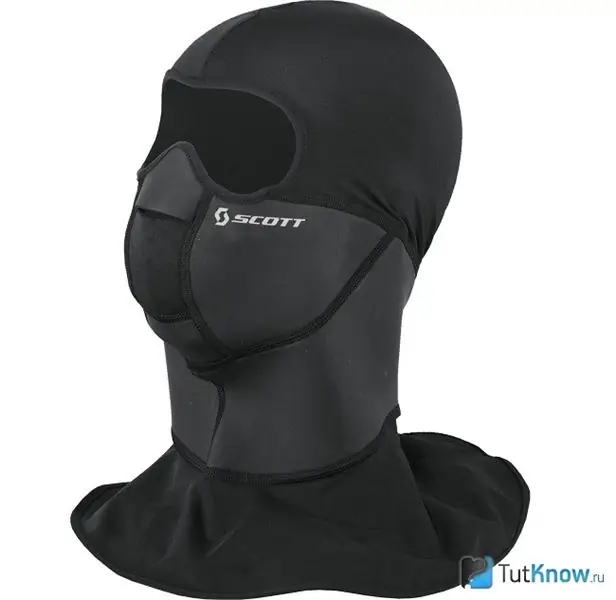 If it's windy enough outside, then you need to take care of your face. If this is not done, then you can get frostbite in various parts of the face, and you definitely do not need it. It is best to use a balaclava for this.
A cap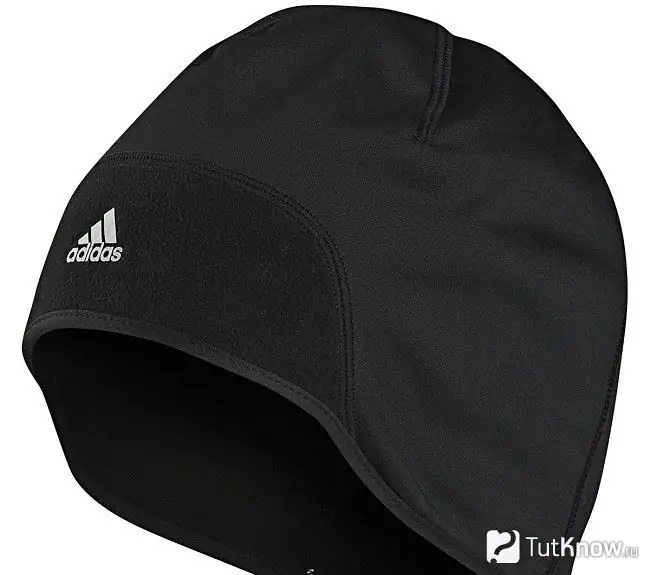 The flow of oncoming air during your movement can quickly blow your head. If there is no wind outside and it is not very frosty, then use a regular knitted hat.
Protective glasses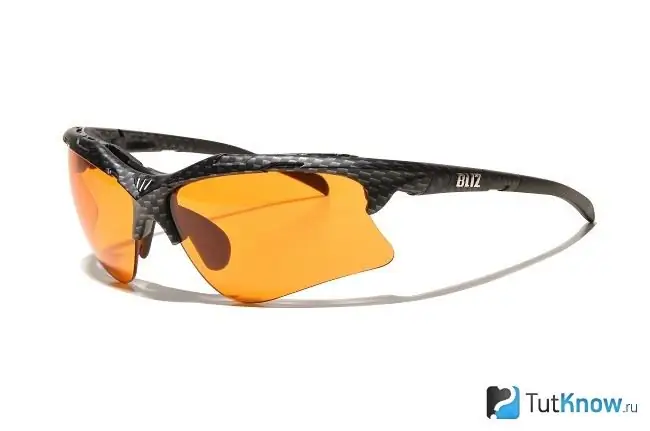 During snowfall, visibility drops dramatically and it is more difficult for you to run. We recommend using special glasses to eliminate discomfort. They will not only improve your visibility, but also protect your eyes from the wind. It should also be remembered that dark colored clothing actively absorbs light, which will allow you to better protect yourself from frost.
Nike Winter Running Kit Review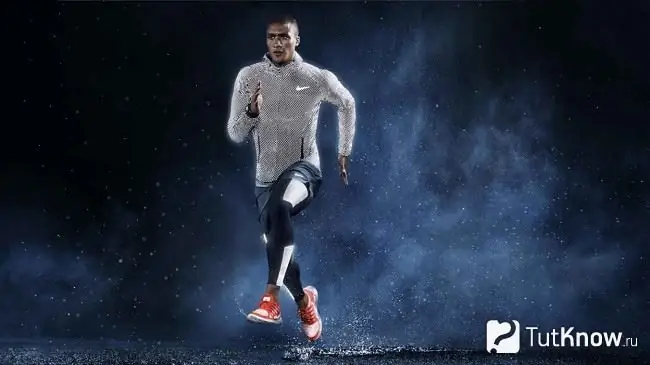 Today, the list of products of any well-known manufacturer of sportswear includes kits for outdoor sports in winter conditions. Let's take a look at the most popular ones.
Perhaps it is Nike that is now the leaders in this market segment, although everyone may have their own opinion on this matter. However, for us it is not so important which of the brands is the leader in the market, but the quality is more fundamental. Let's take a look at the best winter sportswear from this brand:
Thermo trousers - here the Nike Pro Combat Hyperwarm Compression Lite is out of competition. They are made of a specially designed fabric (blend of elastane and polyester), which perfectly wicks moisture away from the body. Note that this model has meshes to improve ventilation, as well as flat seams, which will prevent chafing of the skin.
Turtleneck - we recommend paying attention to Nike Hyperwarm. The turtleneck has two microlayers to enhance its ability to wick moisture away and improve air circulation.
Jacket - in our opinion, there is no alternative to Nike Vapor in the manufacturer's assortment. The jacket has reflectors, a removable hood that fastens to the chin, and elastic cuffs.
Men's Football Jacket - The best product in this category is the Nike Revolution Hyper-Adapt. The material of the jacket is very soft to the touch, special inserts on the shoulders provide more freedom of movement, and the special fabric perfectly wicks moisture away.
Sneakers - FS Lite Trainer 3 has a unique design based on Roman sandals. Thanks to the high-quality grooves on the outsole, these shoes will dramatically increase traction on the ground.
Beanie - there is a lot to choose from, but we liked the Nike Swoosh Beanie acrylic beanie.
You will surely find very high quality and effective winter running clothes from each manufacturer. However, a set that includes items from different manufacturers may be ideal. Of course, everyone has their own tastes and we do not impose our opinion, but we will nevertheless give our own version of the ideal set of clothes for doing sports on the street in the winter:
Compression T-shirt - it seems to us that Puma TB_L / S Tee Warm SR is out of competition here.
Trousers - Nike and its Pro Combat Hyperwarm Compression Lite were our go-to here.
Jacket - we really liked Padded Parka Adidas.
Sweatshirt - The best product in our opinion here is the Adidas Community Hoody Taekwondo.
Sneakers - Just take a look and put on the Asics Gel-Fuji Setsu so you don't have any questions about your winter shoes. By the way, the sneakers got their name in honor of one of the most successful SUVs. With 12 studs, you will feel confident on any surface.
Hat - Nike Swoosh Beanie just won our hearts.
For more on running clothes in winter, watch this video: