A step-by-step recipe with a photo of making a soup with dumplings and green peas in 20 minutes at home. Ingredient combinations, low calorie content and video recipe.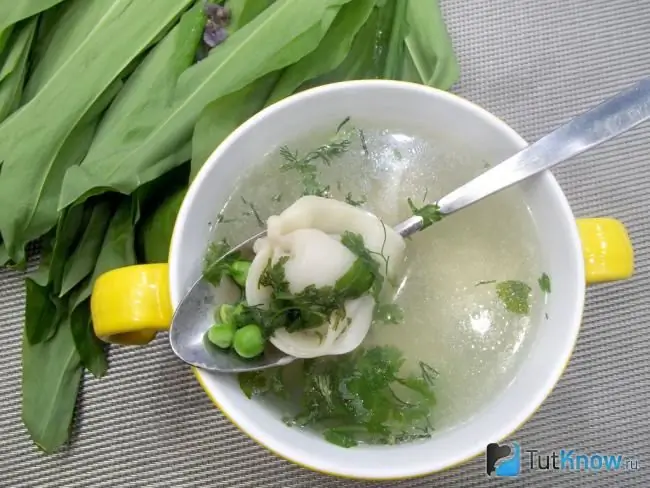 Do you want to eat both your favorite boiled dumplings and a hearty first course at the same time? Then a step-by-step recipe with a photo of a rich and light soup with dumplings and green peas at home is just for you. It is prepared very quickly, literally in 20 minutes, and the set of products is minimal and budgetary. The advantage of this soup is that you can cook it at any time of the year, using fresh peas in summer and frozen in winter.
I use store-bought dumplings, but of course it's better to use homemade dumplings. Although the soup with a store product turns out to be delicious and very satisfying. And he is in great demand among children, which is very important, because it is often difficult to feed the little ones with the first course. But first courses are necessary in the diet of any person.
The only thing is that such a soup should not be cooked for future use, because when storing the soup in the refrigerator, the dumplings will swell, increase in volume and will not be so tasty. Dumplings should always be cooked just before use.
Caloric content per 100 g - 62 kcal.
Servings - 1
Cooking time - 20 minutes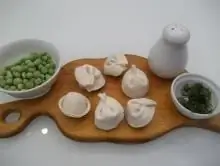 Ingredients:
Dumplings - 6-8 pcs.
Water or broth - 300 ml
Greens - a few twigs
Green peas - 50 g
Salt - pinch or to taste
Ground black pepper - a pinch
Step-by-step preparation of dumplings and green peas soup: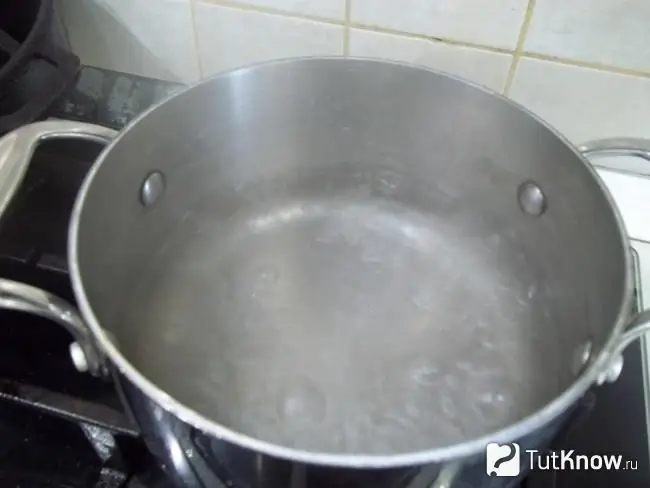 1. Pour water or broth (meat or vegetable) into a saucepan. Season with salt and pepper and place on the stove over high heat. Bring to a boil.
This recipe uses chicken breast broth for diet soup, but you can swap it out for any other. For example, a low-calorie soup would be vegetable broth or turkey broth. If you want a fatty soup, go for pork.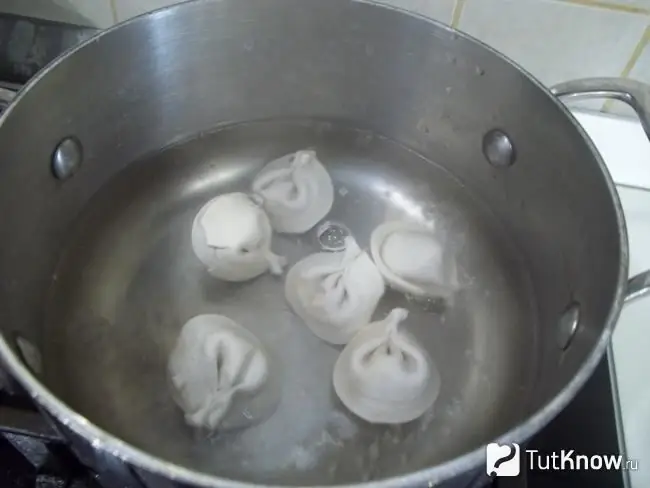 2. Dip frozen dumplings into boiling broth and stir so that they do not stick together and stick to the bottom of the pan. If you are using a frozen convenience food from the store, and not homemade, then take good quality dumplings. Ideal dumplings are well molded, and meat does not peep out from under the dough. Each dumpling should lie separately from each other and not stick together into one lump. Look at the label, it's good when the semi-finished product contains at least 2 types of meat (beef and pork). Some manufacturers replace some of the minced meat with soy. It is indicated on the packaging as vegetable protein. Then it is important that soy is not in the first place in the list of ingredients.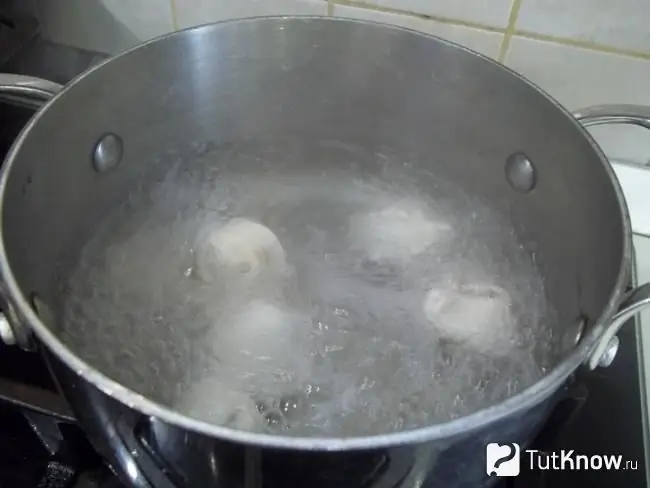 3. Bring the dumplings to a boil, reduce the temperature to medium and cook for 10-15 minutes. But take a look at the brewing time on the manufacturer's packaging. each manufacturer has its own recommendations for preparing a semi-finished product.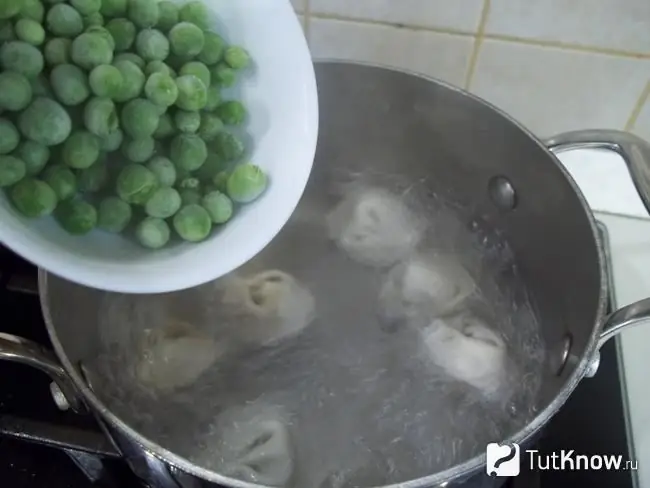 4. 3-4 minutes before the dumplings are ready and the soup is finished, dip the green peas into the saucepan. I have it frozen. You do not need to defrost it first, lower the frozen one directly into the pan.
In the summertime, you can prepare a soup with fresh peas. It will need to be removed from the pods. Fresh peas are cooked for 1-3 minutes. In winter, you can replace frozen green peas with canned peas. It is enough to boil it for 1-2 minutes. The best canned peas are homemade. But such products can also be bought in the store. The main thing is that the peas are of high quality and fresh. The optimal packaging is a transparent container, in which you can evaluate the appearance and quantity of the product. If the can is tin, it should not be damaged.
Along with the peas, you can add some frozen vegetables that are in the freezer to the broth. For example, red bell peppers, green beans, Mexican mix.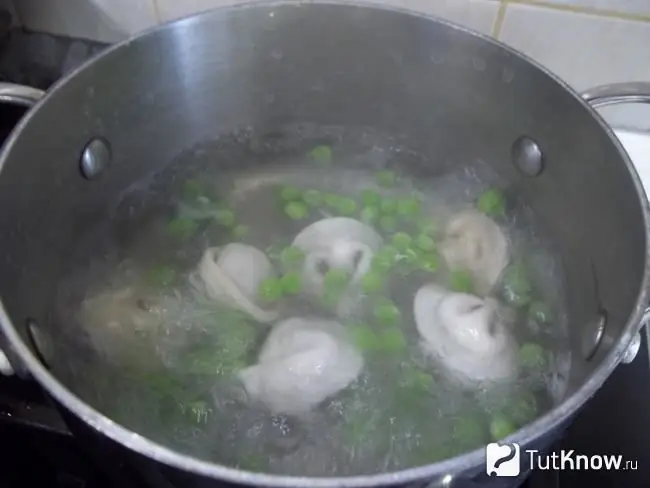 5. Continue cooking the soup until the dumplings are done. Make sure they are not overcooked. Be sure to do a final tasting to determine the amount of salt. Try it and add salt if necessary.
That's all - a quick soup with dumplings and green peas is ready. Let it brew under the lid for 10 minutes and serve. Pour it into portioned bowls and add chopped herbs to each. I use frozen cilantro and parsley. If you have a fresh one, then take it.
Watch the video recipe on how to make dumplings and green peas soup