A step-by-step recipe for cheesecakes without flour with semolina, cooking technology, way of serving the dish. Video recipes.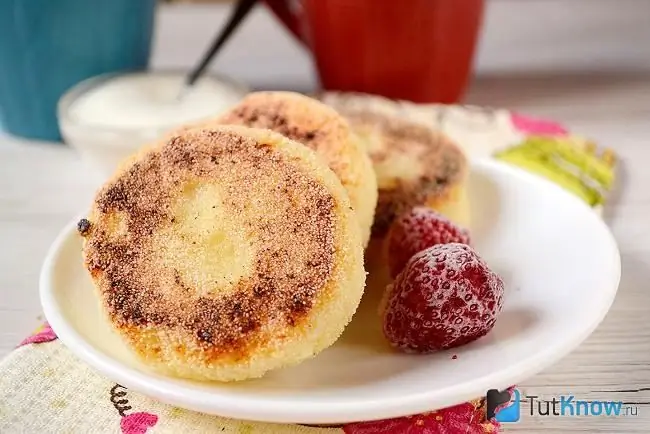 Delicious cheesecakes without flour with semolina are a great dessert that is suitable for both children and adults. It is rightfully considered a healthy dish, high in calcium and protein.
The ingredient list does not include flour. It is replaced with semolina. This significantly improves the taste characteristics of the finished dish. Cheesecakes are lighter and more fluffy. The baking powder is also not used, which certainly makes the dish healthier.
The main component of the recipe for cheesecakes without flour with semolina is fresh cottage cheese. Its fat content can be any, but the fatter it is, the more semolina you may need.
Further, we will tell you in detail how to make cheese cakes with semolina without flour, describing all the stages of preparation.
See also cooking curds with semolina and strawberries in a pan.
Caloric content per 100 g - 200 kcal.
Servings - 6
Cooking time - 25 minutes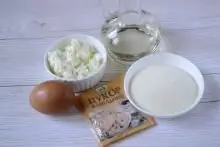 Ingredients:
Cottage cheese - 400 g
Eggs - 2 pcs.
Sugar - 6 tablespoons
Semolina - 10 tablespoons
Vanilla sugar - 1 pack
Vegetable oil for frying - 30 ml
Step-by-step preparation of cheese cakes with semolina without flour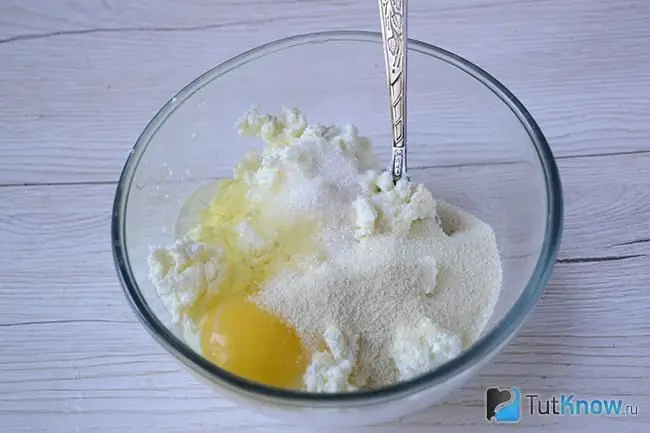 1. Before preparing cheese cakes without flour with semolina, prepare the cottage cheese. To do this, place the required amount in a wide container and knead with a fork. Next, drive in 1 egg and mix. Pour in granulated sugar, vanilla sugar and semolina.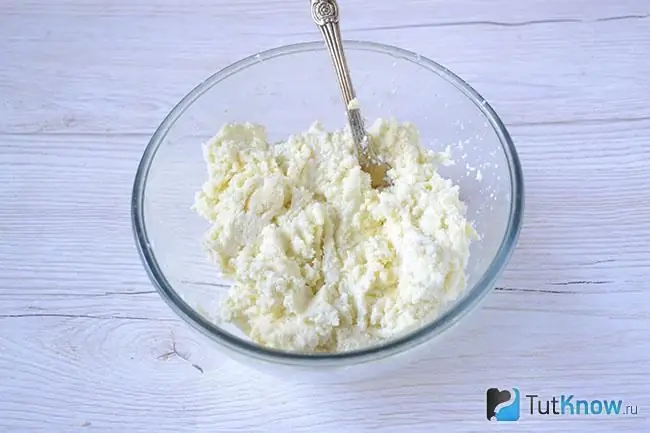 2. Mix all ingredients with a fork. A spoon is not suitable for these purposes, because does not allow for uniformity. Gradually introduce a little semolina so that the mass begins to hold its shape well. We press in additionally with a crush. We cover the container with a lid or tighten it on top with cling film, so the top layer will not weather, and the mass will not absorb extraneous odors. We leave this mixture for a while so that the semolina swells. Usually 30 minutes are enough. Groats absorb moisture from the curd well, which makes it possible to increase the stickiness of the curd mixture and prevent the curd from breaking when frying.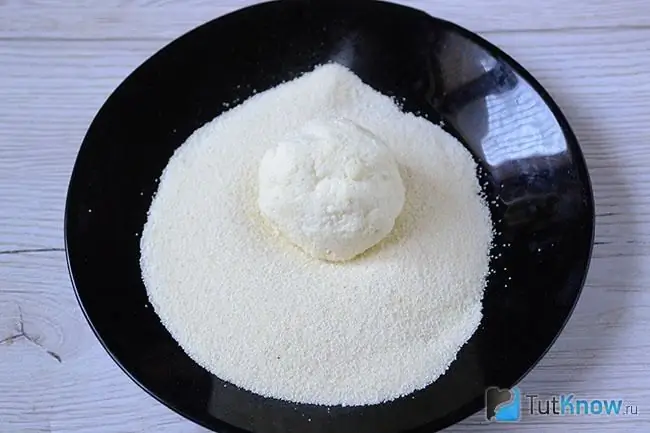 3. The mass for cheesecakes without flour with semolina turns out to be quite plastic and does not stick to the hands, which makes it easy to form flat cakes of the same size and shape. Initially, we form balls, then roll them in a small amount of semolina and make flat, rounded or oval cakes.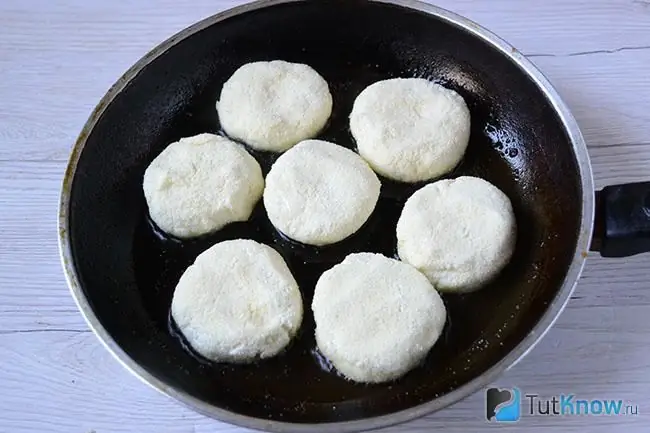 4. Heat vegetable oil in a frying pan. Gently lay out each tortilla and fry until an attractive blush appears. Long-term heat treatment is not required, because the soaked cereal is baked quickly enough. Moreover, if you fry a little longer, then ready-made cheesecakes without flour with semolina can become dry and not as tasty as we would like.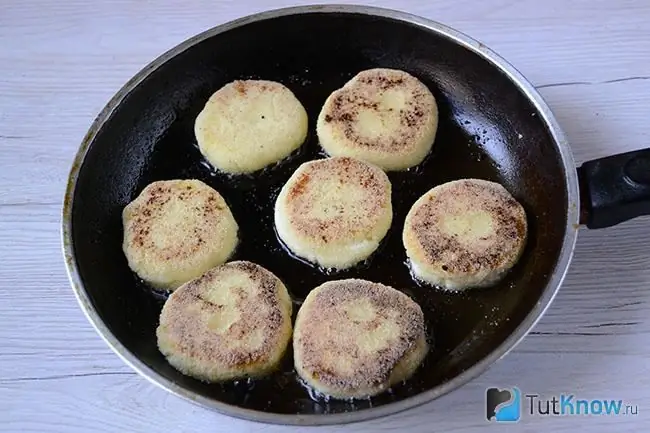 5. Next, turn over each cake, reduce the heat to the minimum value. To make the cheesecakes without flour with semolina more fluffy, cover with a lid and bake for a few more minutes. After that, we put them on a paper towel so that it absorbs the excess vegetable oil.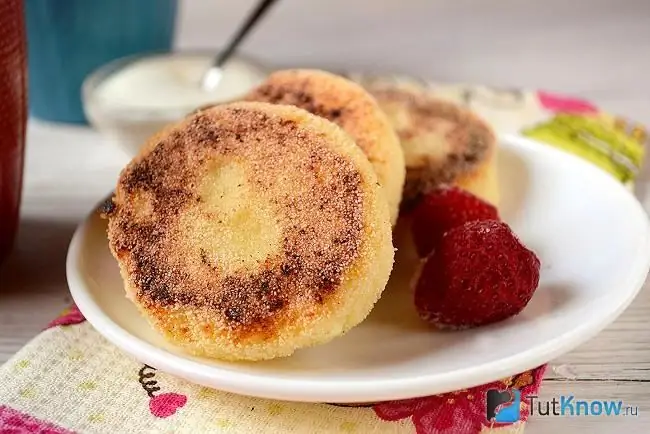 6. Delicious cheesecakes without flour with semolina are ready! They can be served on a shared plate or in portions. You can serve the dish with sour cream, powdered sugar, condensed milk or your favorite jam. This dessert goes well with a milkshake, tea or cocoa.
See also video recipes:
1. Delicious cheesecakes without flour
2. Cottage cheese pancakes without flour