Pancakes, apricots, beer, hot … a strange combination, it seems, at first glance. But this is at the same time a delicate, sweet-sour, aromatic dish that many will surely like.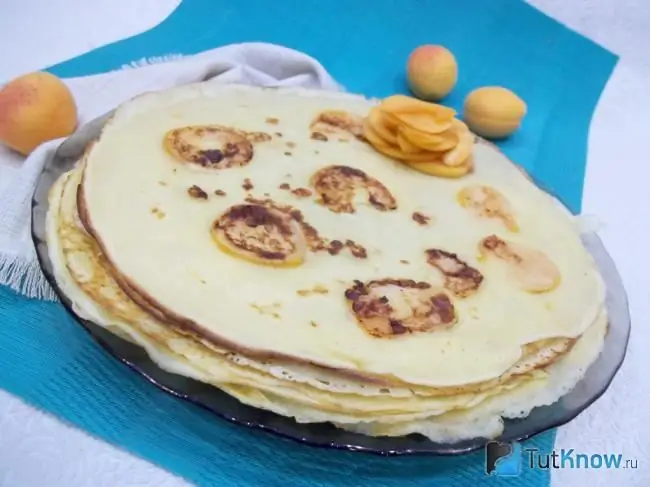 Recipe content:
Ingredients
Step by step cooking
Video recipe
Pancakes are a traditional dish that is popular in almost all countries. Everywhere they are prepared in a special way with a variety of fillings, on different flours and liquid bases. They are served as a dessert and main course. This is a light, tasty and easy-to-prepare dish that is in great demand in many establishments: cafes, restaurants, canteens, buffets. And of course, each of us can easily bake them at home, complementing the family menu with these pastries. And in order to diversify home cooking, you can constantly cook different pancakes.
Today we have temptingly appetizing beer pancakes with berry flavor. This is a delicious and satisfying dish. Pastry - both a regular pancake and a filled pancake at the same time. But the filling is not wrapped in a sheet, but baked into the dough. At first glance, it may seem that this is a complex process, but everything here is very easy and simple. The theology of making the dough, and the baking itself, is not complicated. In addition, if you don't like apricots or it's just not the season for this berry, you can choose the filling yourself according to your taste. For example, apples are sold all year round and are available to everyone.
Caloric content per 100 g - 175 kcal.
Servings - 15
Cooking time - 30 minutes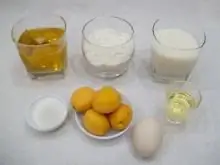 Ingredients:
Milk - 200 ml
Flour - 200 g
Light beer - 200 ml
Vegetable oil - 10 ml
Apricots - 10-15 berries
Eggs - 1 pc.
Sugar - 2 tablespoons
Salt - a pinch
Step-by-step preparation of beer pancakes with apricot toast: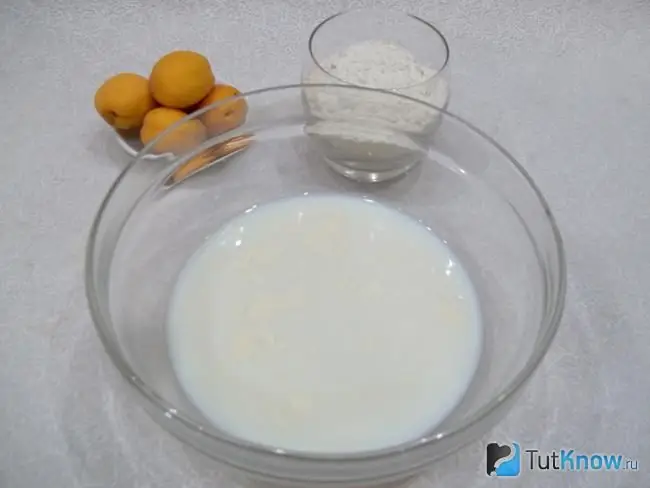 1. Pour milk at room temperature into a bowl.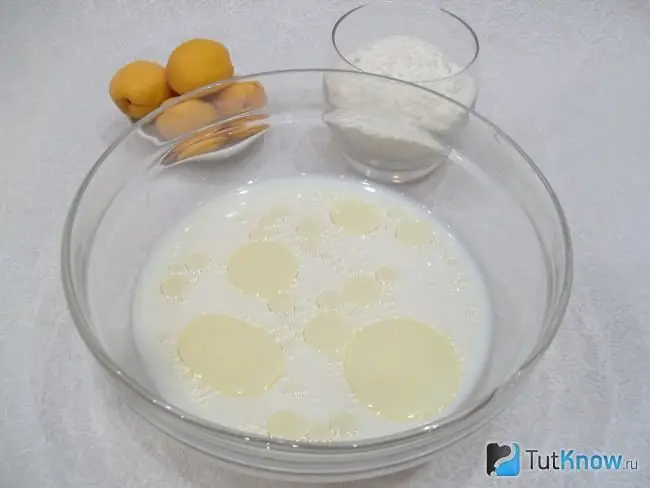 2. Next, pour in the beer and stir the liquid. Also add vegetable oil and stir in until dissolved.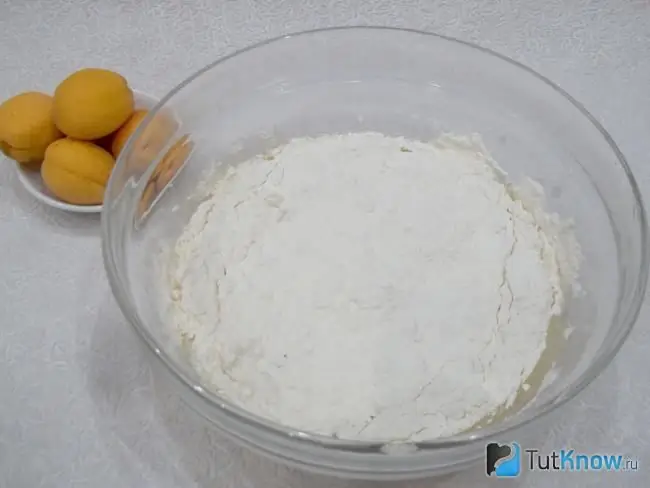 3. Pour in flour, which is sifted through a fine sieve to enrich it with oxygen. Add sugar and salt. Whisk the dough well so that it is homogeneous without lumps. The consistency should be like very runny sour cream.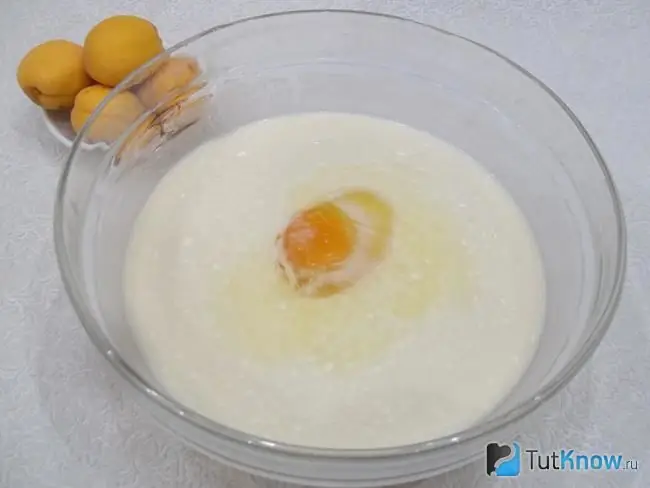 4. Pour in the egg.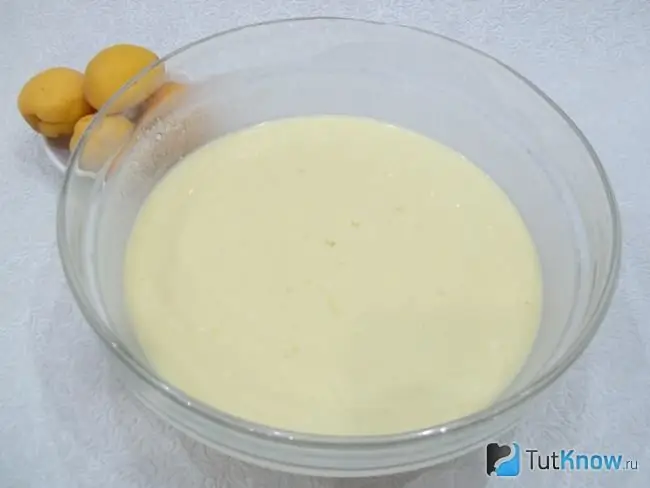 5. Knead the dough again.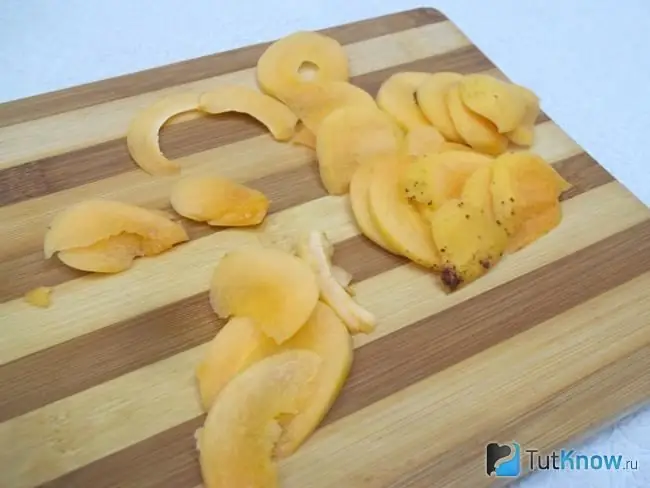 6. Wash the apricots, divide them into halves, remove the pits, and cut the pulp into thin slices. Apricots should be firm and firm, maybe even slightly unripe.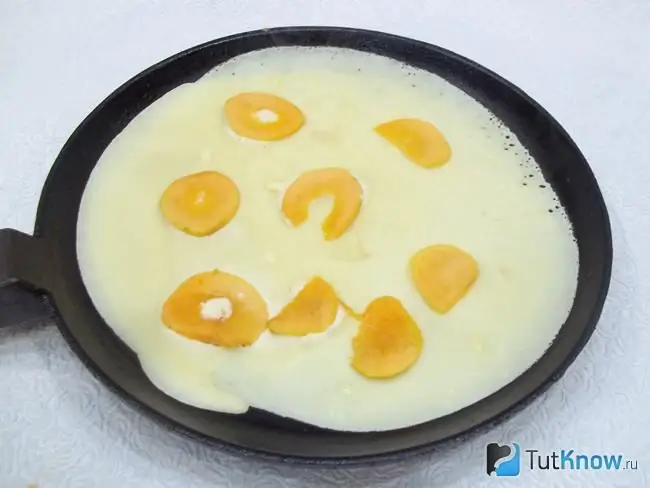 7. Grease a frying pan with oil and heat well. In the future, the bottom need not be oiled. This is only necessary the first time, before baking the first pancake, so that it does not stick. Pour the dough into the pan and let it flow in a circle. While the dough is running, quickly place the apricot pieces and lightly press them into the pancake.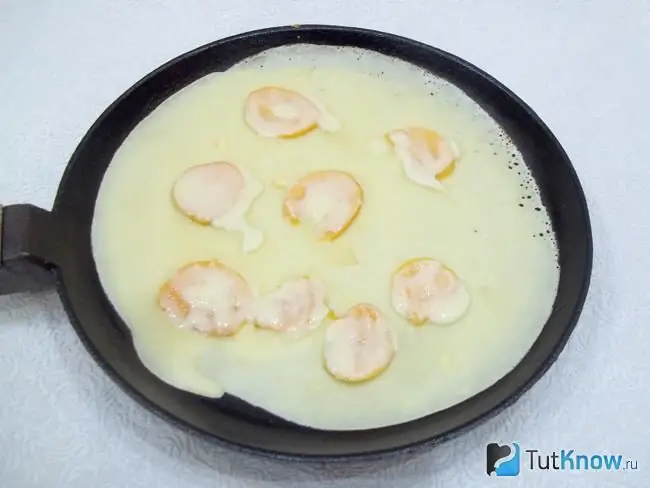 8. For each apricot slice, pour a little dough so that the berries are inside the pancake.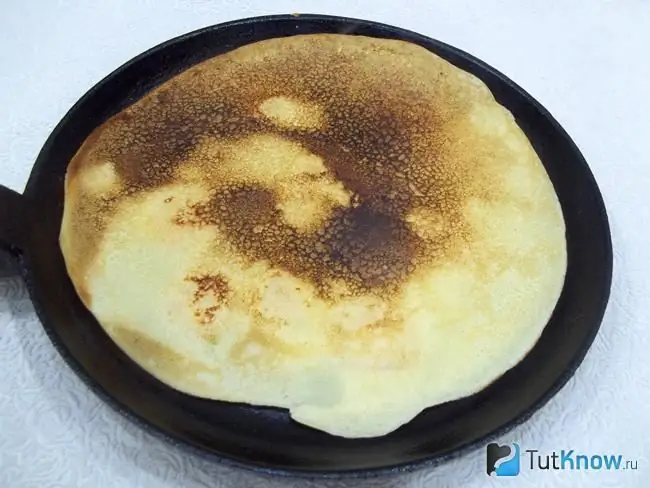 9. Fry the pancake on one side for about 2 minutes. When a golden edge appears in a circle, turn it over and cook for another 1 minute. Remove the finished pancake from the pan and cook the next one. Serve warm. Such pancakes do not need additional sauces and fillings. Although the taste is different for everyone, so decide for yourself what you will use them with.
See also a video recipe on how to cook hot pancakes.