A step-by-step recipe for cheesecakes with apples and semolina: a list of products, a technology for preparing an ideal breakfast. Video recipes.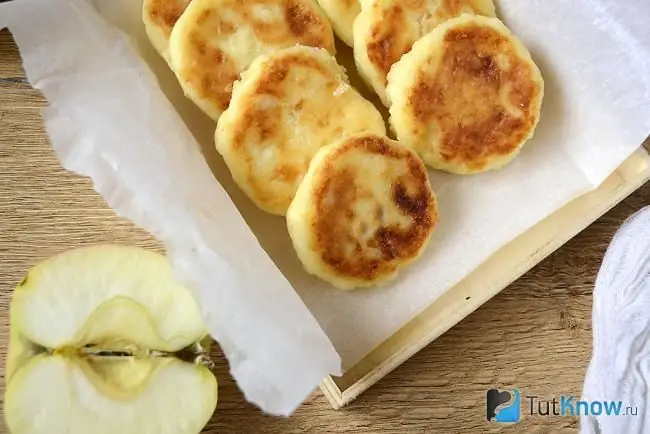 Cheesecakes with apples and semolina are a very tasty and nutritious cottage cheese dessert, cooked in a pan, in the form of small cakes. This culinary masterpiece can be served for an afternoon snack or breakfast without spending a lot of precious time preparing it. With such a dish, you can completely replace pies with apples - they are not inferior to taste, but they are prepared easier and faster.
Today, there are a great many recipes for making such a delicacy, but always the basis of cheese cakes, despite the name, is not cheese, but cottage cheese. In order for the dish to turn out as tasty as possible, you need to take the most natural and fresh cottage cheese, and preferably without flavorings. It can be purchased at the market, in stores, or made at home. The fat content of the product does not matter for the recipe, but if there is a desire to reduce the calories consumed, then you should give preference to low-fat cottage cheese.
Another ingredient, semolina, partially replaces flour. Groats allow you to make fluffy and nutritious cakes.
Oddly enough, the highlight in our cheesecakes is not raisins, as many are accustomed to, but a crushed apple - a juicy and healthy fruit.
We offer to prepare a simple and nutritious breakfast according to our recipe for cheese cakes with apples and semolina with a photo.
See also how to make quick cottage cheese pancakes with semolina.
Caloric content per 100 g - 150 kcal.
Servings - 5
Cooking time - 50 minutes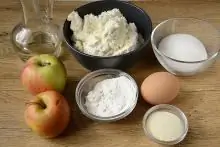 Ingredients:
Cottage cheese - 400 g
Egg - 1 pc.
Semolina - 2 tablespoons
Flour in dough - 1 tablespoon
Flour for breading - 5-6 tablespoons
Sugar - 3 tablespoons
Apples - 2 pcs.
Step-by-step preparation of cheese cakes with semolina and apples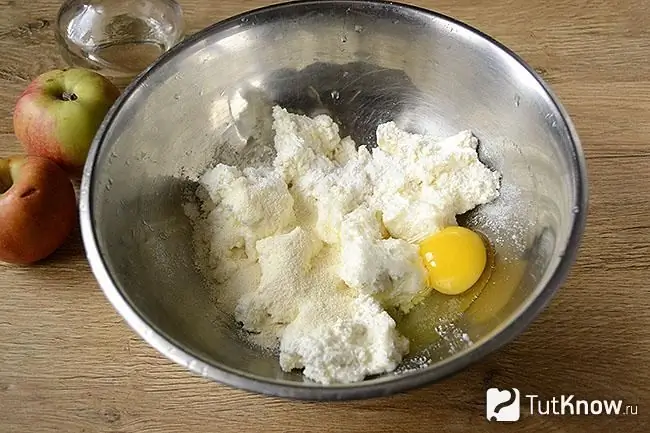 1. Before preparing cheese cakes with apples and semolina in a pan, prepare a soft pliable dough. First, drive an egg into a deep plate, spread the cottage cheese and add semolina and 1 tablespoon flour. Knead all the ingredients with a fork. If you wish, you can use a blender, then the dough is more homogeneous, and the curd cakes are more tender.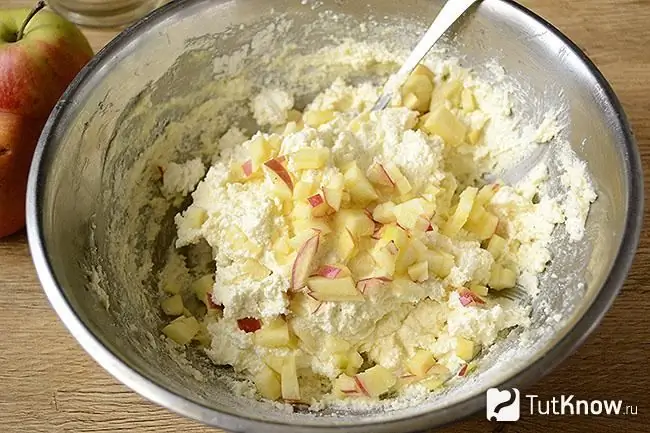 2. Now peel the apples. The rind can be left. Cut the fruit into small cubes and add to the dough. We mix. Vanilla sugar can be added if desired.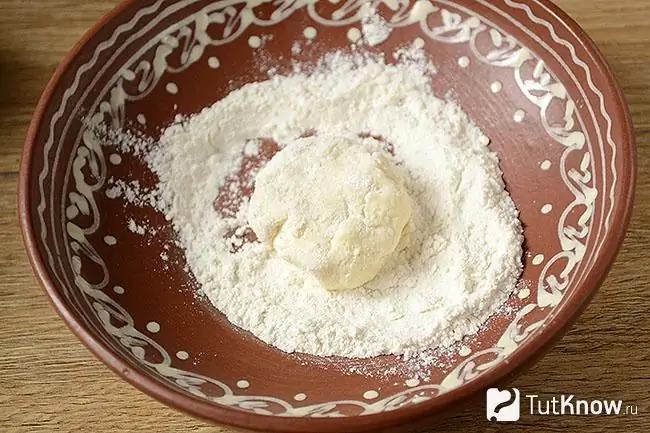 3. Pour 6 tbsp into a deep plate. l. flour. We divide the entire volume of the dough into several equal parts so that the syrniki are the same size. To do this, you can use a kitchen scale or roll the dough into a sausage and, visually dividing it, cut it with a knife. We proceed to the formation of cakes. To prevent the dough from sticking to your palms, sprinkle them with flour. We form a ball and bread it on all sides in flour. Then we press down to form a cheesecake. To make the surface more attractive, you can press down lightly with a fork, or make some criss-cross indentations with the back of the knife blade.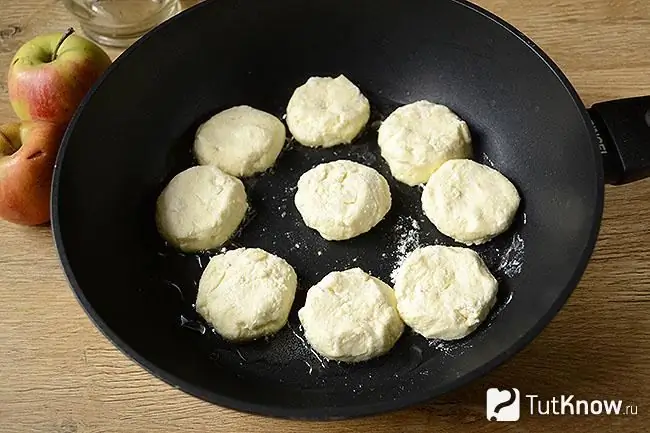 4. Next, according to the recipe, fry the cheese cakes with apples and semolina in a pan. To do this, heat the oil on it and lay out the blanks from the curd dough. We make a moderate heat and fry until golden brown. If the workpieces turned out to be more than 1.5 cm high, then in order for them to bake better, you can cover with a lid.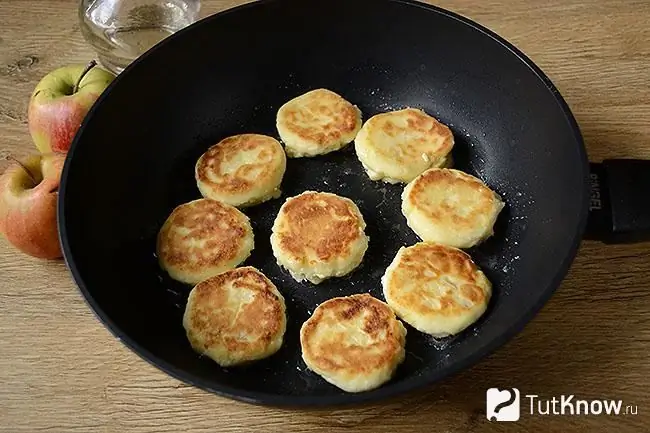 5. Gently turn over and fry on the other side, also until golden brown.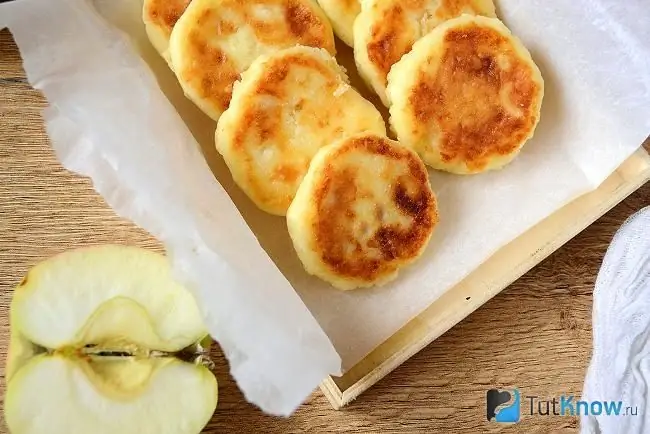 6. Beautiful and tasty cheesecakes with apples and semolina are ready! Such a dish can be eaten with sour cream, jam, honey, or simply sprinkled with powdered sugar.
See also video recipes:
1. Delicious cheesecakes with apples
2. Cottage cheese with apples, simple and tasty