With heat, with heat, right on the table! Gourmet Chicken Heart Pot Roast! A step-by-step recipe with a photo of a dietary dish. Video recipe.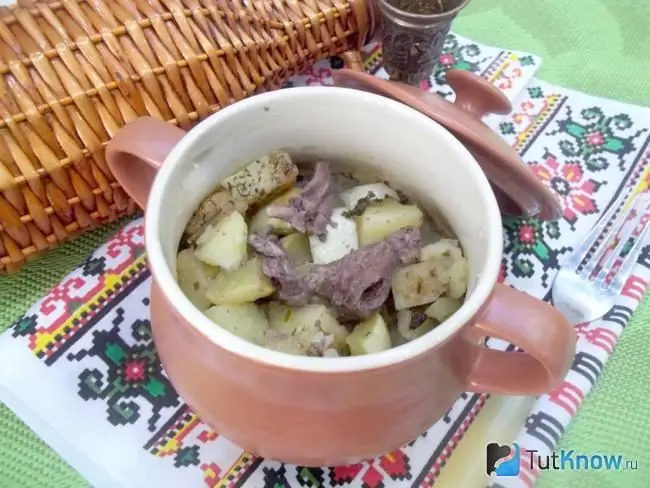 Do you want to cook something unusual, tasty and quite simple? Use chicken hearts. After all, food doesn't have to be expensive to make something amazingly tasty. In addition, a real housewife should be able to surprise her family with dishes from the most accessible and familiar ingredients. Chicken hearts are now becoming especially popular in our kitchens, which is understandable, since they are cheap, healthy and tasty.
You can make salad, kebabs, appetizers from poultry hearts … This time we will make chicken hearts with vegetables in pots and cook a roast. You can cook food in the oven both in portioned baking pots and in one cauldron. In any case, chicken hearts will surprise you with ease of preparation, wonderful taste and aroma. The dish will turn out to be rich and satisfying, and zucchini add extra juiciness to the dish. This presentation is original, the hearts are soft, tender and delicious! Stewed vegetables with hearts and spices just melt in your mouth!
See also how to make stir-fried stews.
Calorie content per 100 g - 215 kcal.
Servings - 2
Cooking time - 1 hour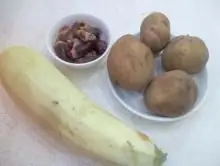 Ingredients:
Chicken hearts - 250 g
Ground black pepper - a pinch
Bay leaf - 2 pcs.
Spices and herbs - any to taste
Salt - 0.5 tsp or to taste
Potatoes - 4 pcs.
Allspice peas - 2 pcs.
Zucchini - 1 pc.
Step by step cooking roast in pots with chicken hearts, recipe with photo: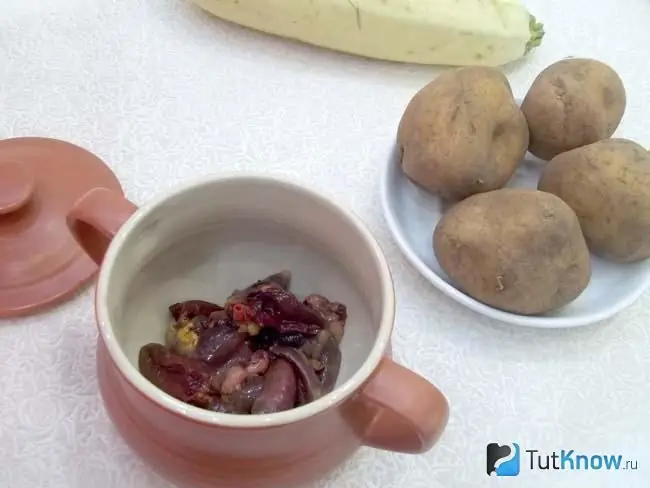 1. Carefully handle the chicken hearts, because blood clots may remain inside the offal. To remove them, cut each heart lengthwise and open it in two halves. Clean out the blood with a knife or fingers. Rinse the hearts with cool running water, cut off the films, fat and vessels. They are, of course, edible, but they can spoil the taste of the dish. Then send the offal to the cooking pots.
If desired, you can pre-fry the chicken hearts in butter or vegetable oil.
Note: Use chilled chicken hearts, not frozen. They should be fresh, firm, firm and smooth. Pay attention to the color - a good product is dark red, closer to burgundy. A reason to refuse a purchase is a bluish tint, friability, yellow spots or white bloom.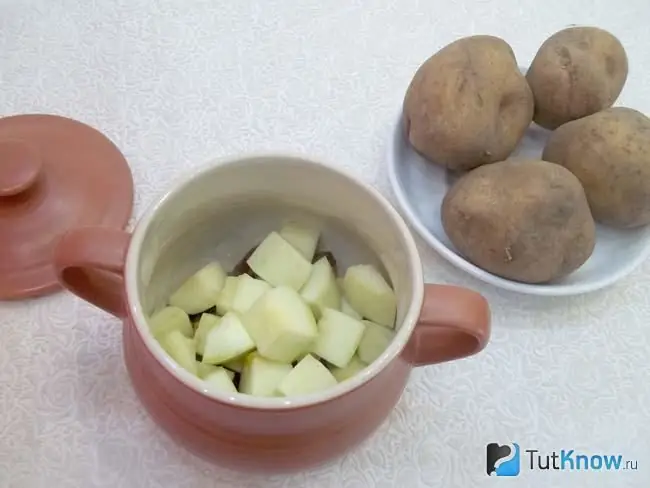 2. Wash the courgettes, cut into medium-sized cubes and place the next layer in the pots on top of the hearts.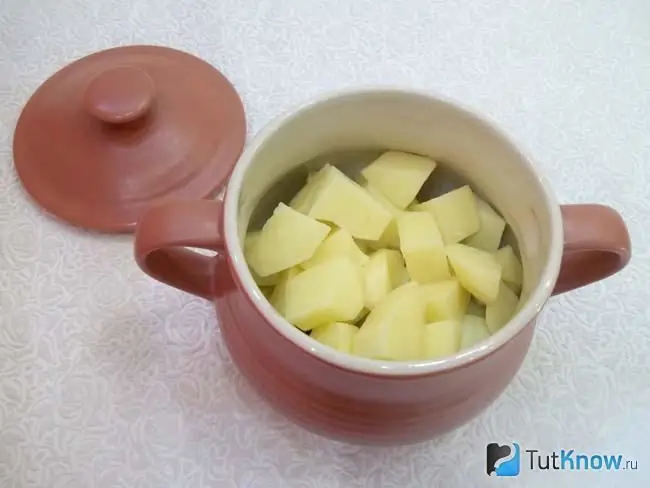 3. Peel potatoes, wash, cut into pieces and send to pots.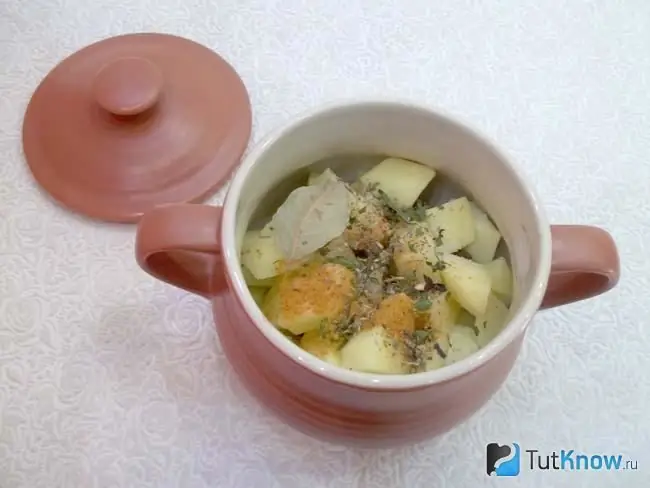 4. Season food with salt and black pepper, add bay leaf with allspice and add your favorite spices. Pour water into the pots so that it covers 2/3 of the food and send the roast with chicken hearts to the oven. Heat the oven to 180 degrees and cook for 45 minutes.
Note: Place ceramic pots in a cool oven as from a sharp drop in temperature, they can crack.
See also a video recipe on how to cook chicken hearts in a pot.