A step-by-step recipe with a photo of milk and egg liqueur with ice cream at home. Features of cooking. Nutritional value, calorie content and video recipe.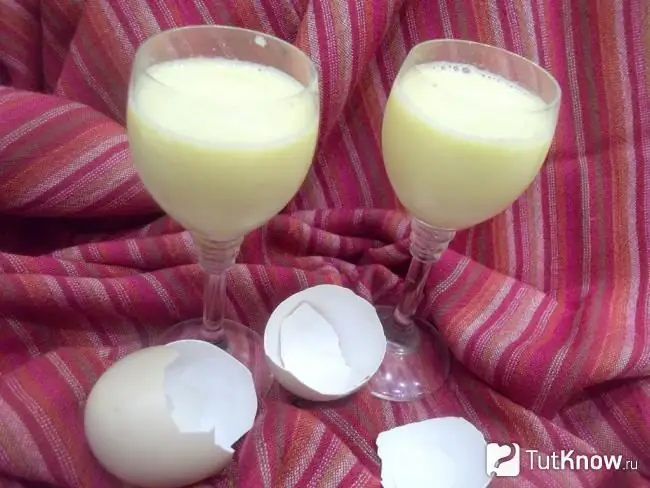 Egg liqueur with milk is an original alcoholic drink based on raw egg yolks, milk and alcohol, and ice cream is also added to this recipe. Powdered sugar is used for a pleasant sweet aftertaste of the drink. The taste of this bright yellow liqueur is delicate, velvety and piquant. It turns out to be quite thick, viscous and viscous. However, each chef can independently determine the desired consistency of the drink. If you want the liqueur to thicken, add more egg yolks. Conversely, fewer eggs or more milk will result in a thinner liquor consistency.
If you want to maximize the flavor, use a vanilla stick. For avid "coffee lovers" add a spoonful of instant coffee to the recipe. Chocolate lovers can add cocoa powder or melted chocolate. Cognac is used as alcohol in the recipe, but such a drink can be made with brandy, whiskey, rum. You can experiment endlessly. For example, you can make milk liqueur not only from whole milk. With no less success, concentrated and condensed milk, as well as cream, are used for the recipe. The latter will make the drink thicker, denser, more satisfying. Both chicken eggs and quail eggs are suitable, but then increase the egg proportion several times.
Caloric content per 100 g - 398 kcal.
Servings - 2
Cooking time - 10 minutes, plus cooling time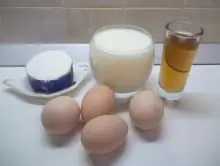 Ingredients:
Eggs - 4 pcs.
Milk - 250 ml
Ice cream - 70 g
Powdered sugar - 30 g or to taste
Cognac - 50 ml
Step by step preparation of milk liqueur with raw egg yolk and ice cream, recipe with photo: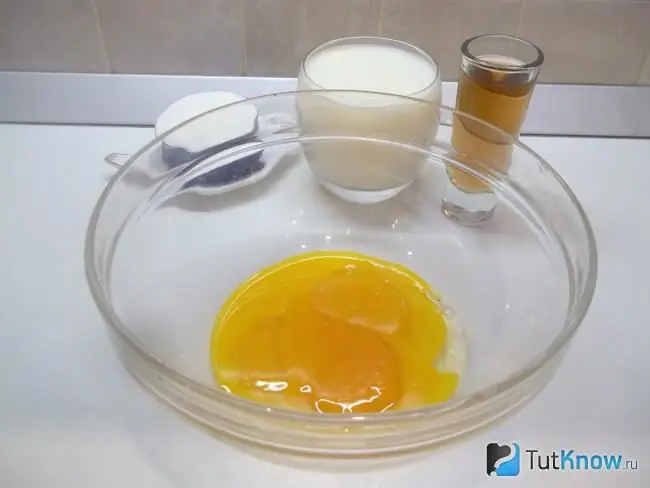 1. Wash the eggs, dry with a paper towel and break the shells. Carefully separate the whites from the yolks. Place the yolks in a deep bowl for further cooking. You won't need proteins for the recipe, so put them in the refrigerator and use them for baking.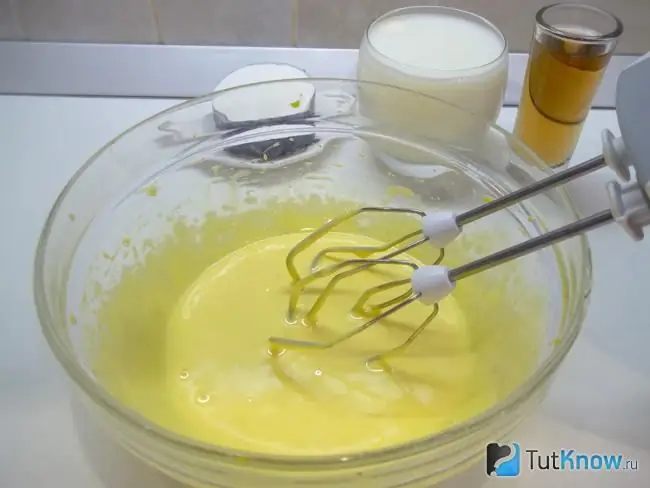 2. Add powdered sugar or sugar to the yolks and beat with a mixer until a smooth, lemon-colored mass.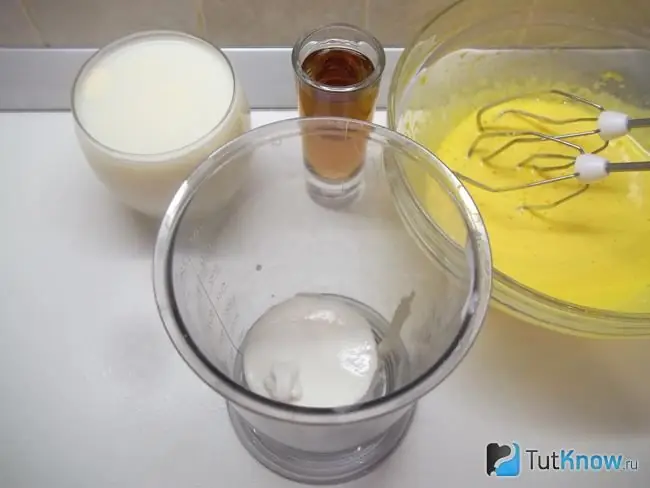 3. Place the ice cream in a clean bowl.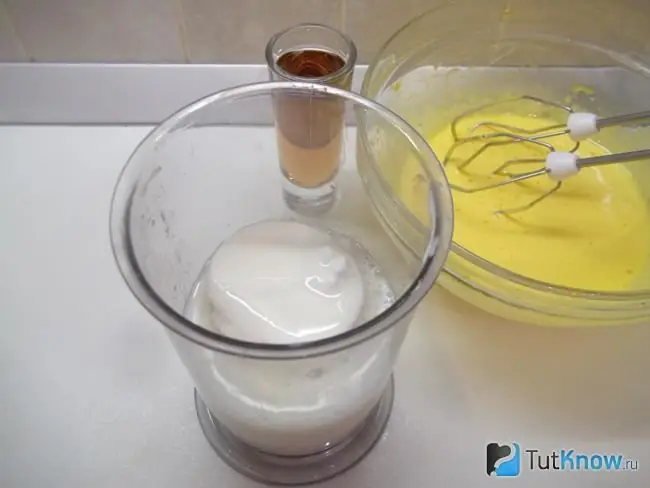 4. Pour chilled milk into the ice cream.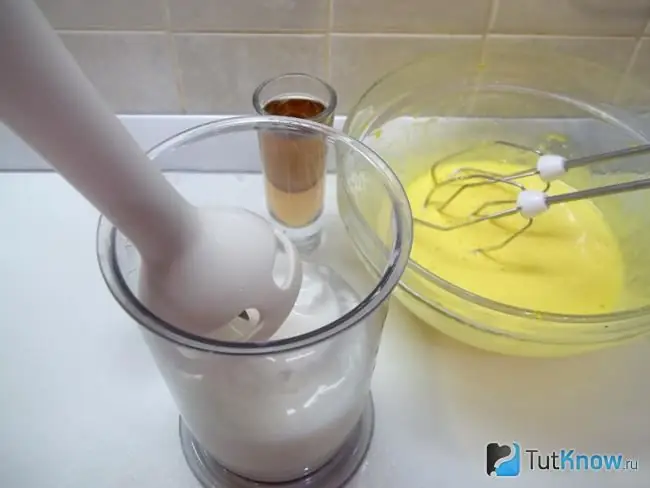 5. Use a blender to beat the milk and ice cream until smooth.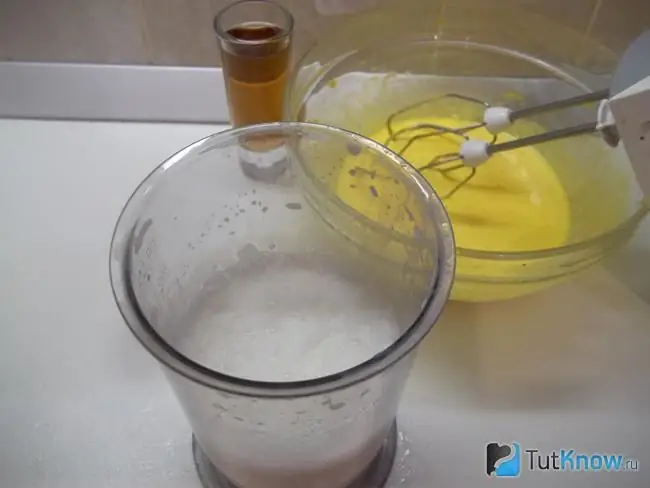 6. It is necessary that the ice cream is completely dissolved.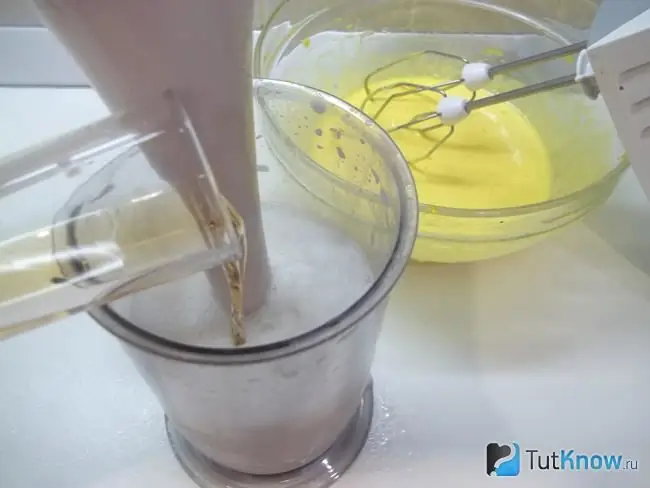 7. Pour the cognac into the milk mass and beat again with a blender so that it is evenly distributed throughout the mass.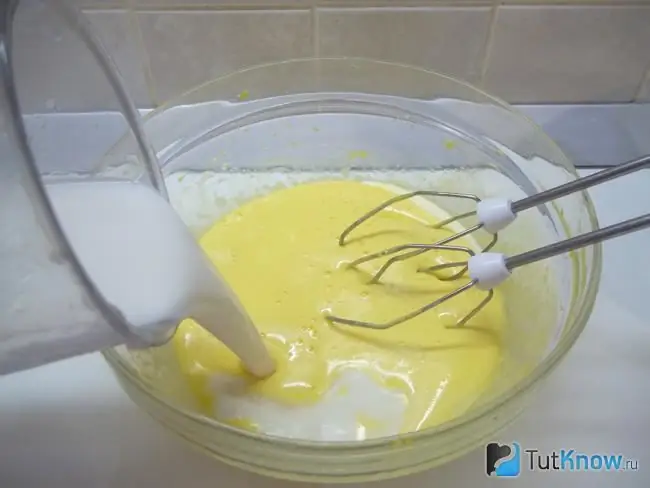 8. Pour the milk mixture over the beaten egg yolks.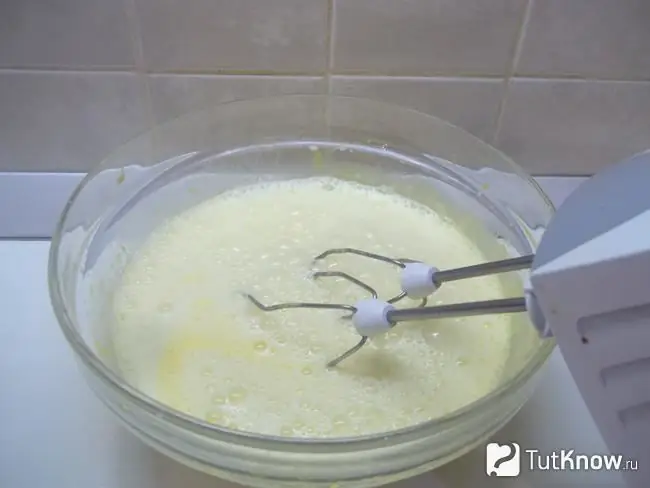 9. Beat the food with a mixer until a homogeneous, moderately viscous mass is obtained.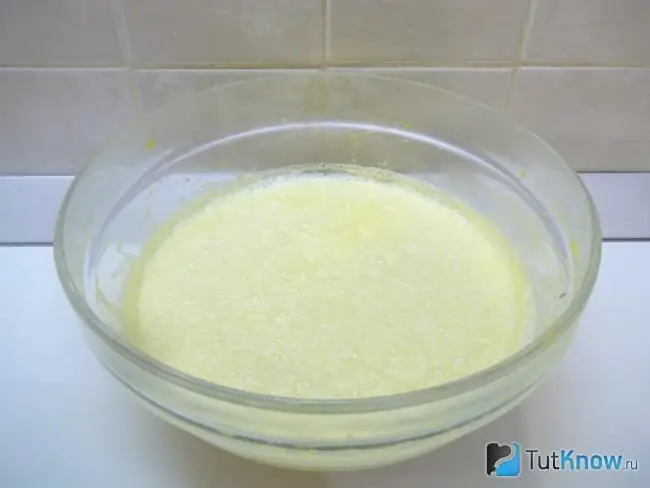 10. Place the drink in the refrigerator for 1–2 hours to cool. Then, remove the formed foam from its surface, which do not throw away, but can be used for coffee or another recipe.
After that, the milk liqueur with raw egg yolk and ice cream is considered ready and you can start tasting it. It can also be used to soak muffins, biscuits and cakes.