Fragrant and tasty manna with apples is a wonderful instant dessert. It is easy to prepare, it turns out to be fabulously tasty, and you can serve it not only for a family tea party, but also for guests on a festive table.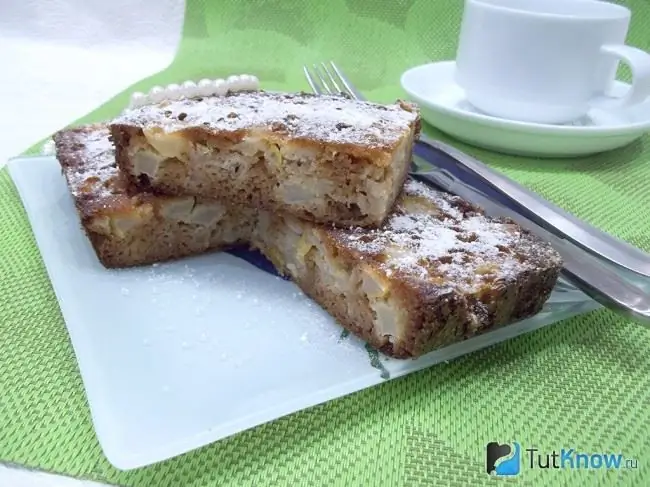 Recipe content:
Ingredients
Step by step cooking
Video recipe
There are a lot of options for making pies in cooking. Since this is one of the most popular foods in our country. And if you are not yet familiar with the recipe for making manniks, then this recipe will be a wonderful start to culinary creativity. You will master a standard recipe, which in the future can be modified and adapted to suit your tastes and preferences.
This recipe will discuss the preparation of manna with apples, kefir and honey. Agree, it sounds pretty appetizing! Of course, this version of the manna cannot be called classic, but it is quite popular, because the pie according to this recipe turns out to be fabulously tasty. To make the classic version of the recipe, you need to exclude the apples, and replace the honey with sugar. Also, you can put any other fillers instead of apples, like pumpkin, cherries, cinnamon, in general, you can put whatever your heart desires. Since there are quite a few varieties of this wonderful and tender semolina pie.
Caloric content per 100 g - 227 kcal.
Servings - 4
Cooking time - 15 minutes for dough preparation, 20 minutes for semolina swelling, 40 minutes for baking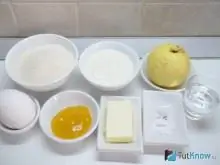 Ingredients:
Semolina - 150 g
Egg - 2 pcs.
Butter - 50 g
Kefir - 150 ml
Baking soda - 1 tsp
Apple - 1 pc.
Honey - 1-2 tablespoons or to taste
Water - for a steam bath
Table vinegar 9% - for extinguishing soda
Salt - a pinch
Cooking manna with apples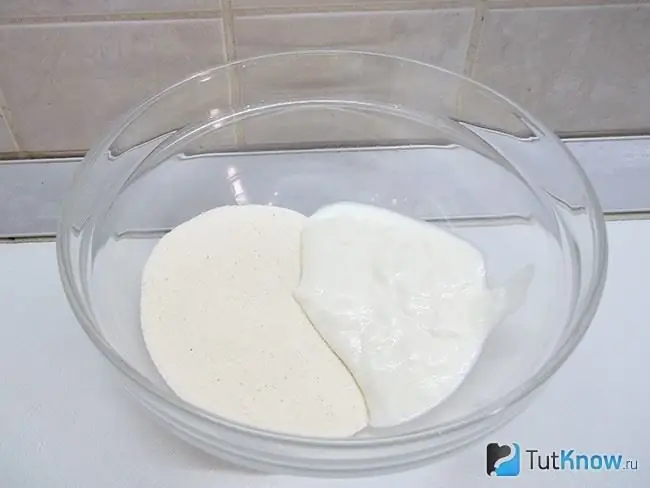 1. Put semolina in a bowl for kneading dough and pour kefir.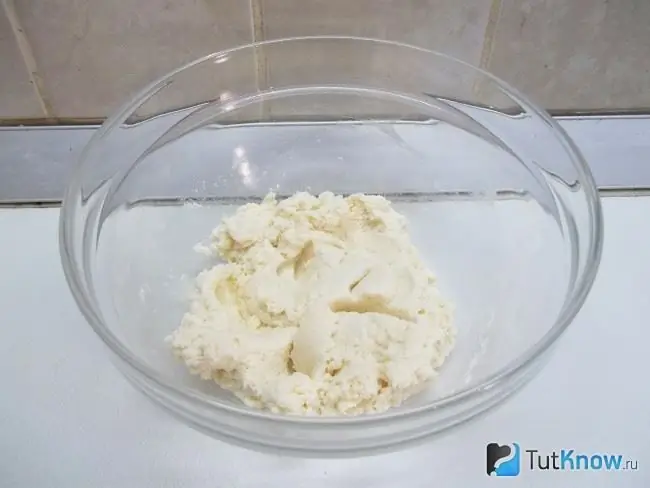 2. Stir the cereal so that it is completely saturated with kefir.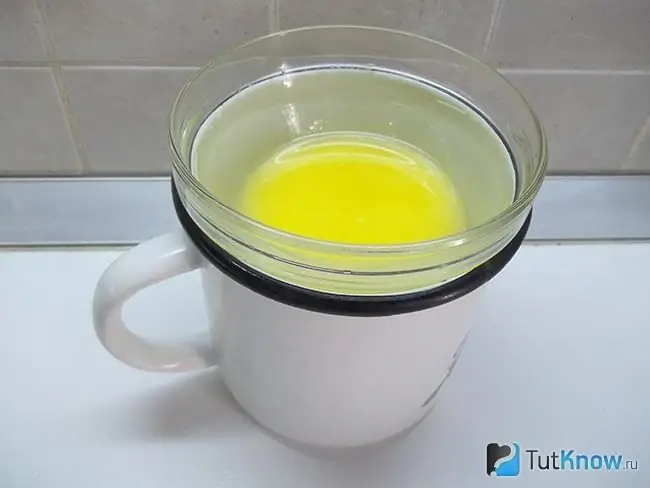 3. Place the butter in a bowl and place it on a bowl of water. The container with oil should not touch the liquid. Set such a structure on a fire and melt butter in a steam bath. Do not bring it to a boil.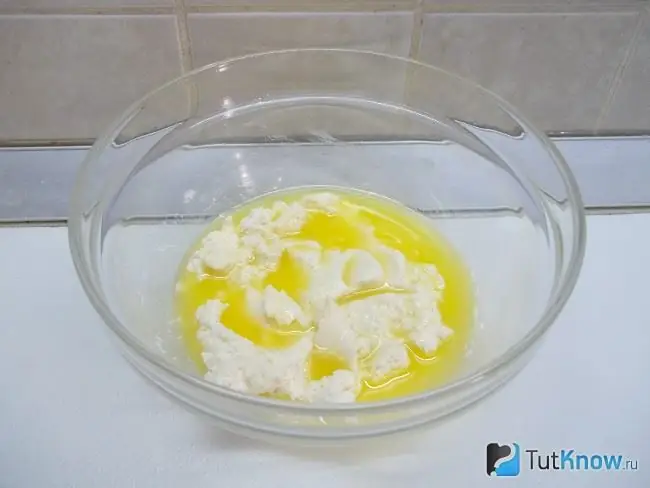 4. Pour the melted butter into a bowl with semolina.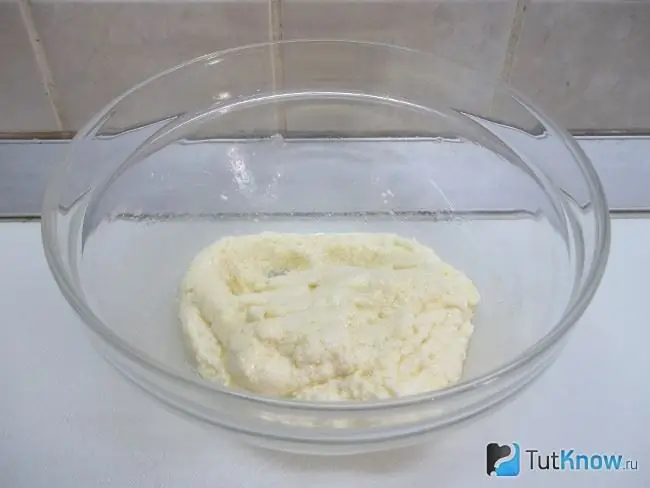 5. Stir in the butter and let the dough stand for a while, about 20 minutes, for the cereal to swell.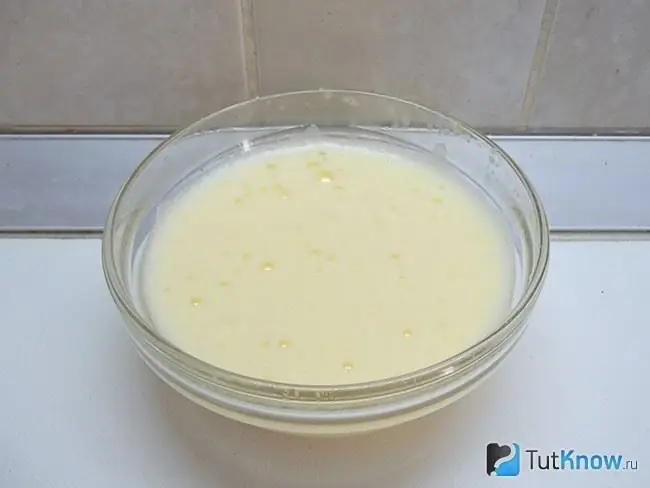 6. Beat the eggs with a mixer for three times until a fluffy airy foam is formed.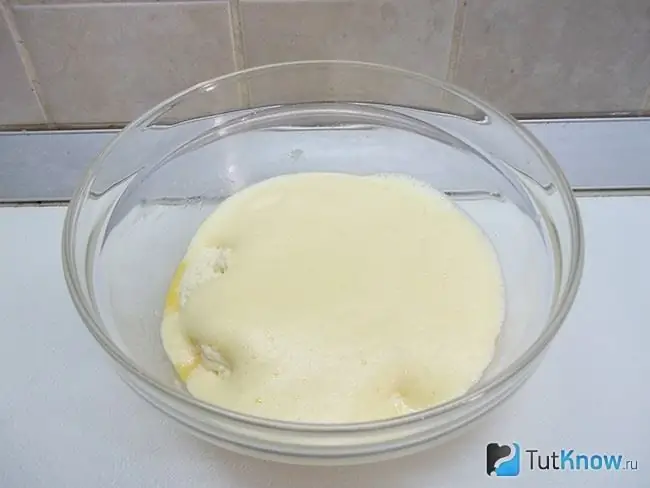 7. Pour the egg mass into the dough.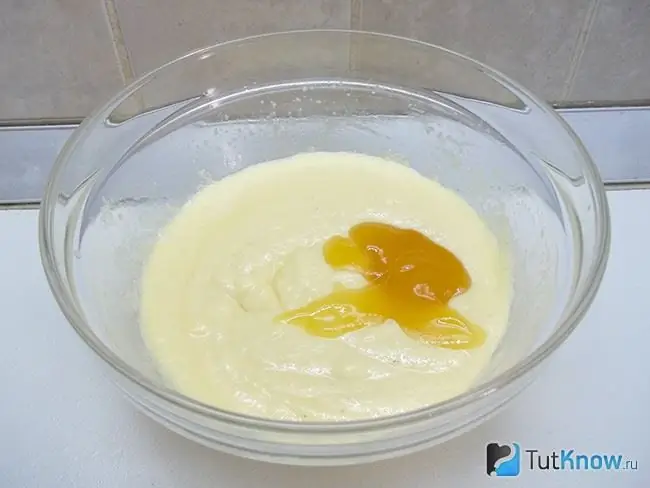 8. Stir food, add salt and honey, which also stir in. Taste the food and add more honey as needed.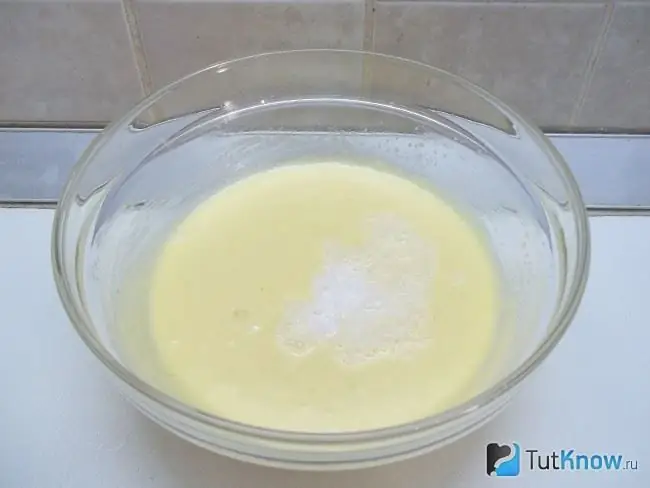 9. Put baking soda in a teaspoon and quench it with vinegar. It will foam right away, and pour this mass into a bowl of dough.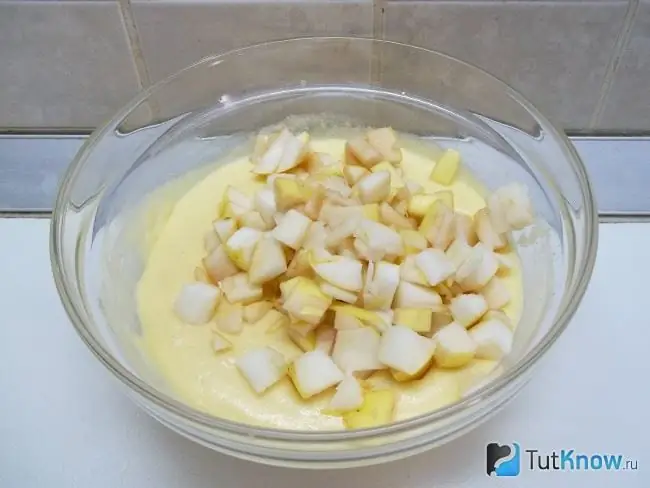 10. Peel the apples, core them with seeds and cut into cubes or grate. Send them to a bowl of dough.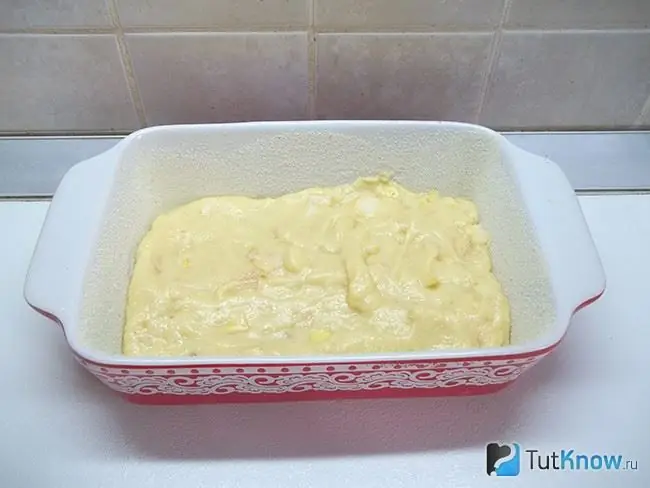 11. Grease a baking dish with butter and sprinkle with semolina so that the product does not burn. Spread the dough in an even layer.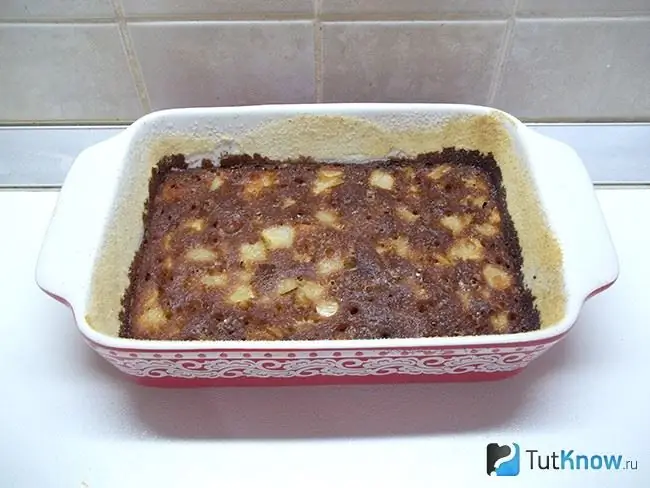 12. Heat the oven to 200 degrees and send the cake to the bottom level of the oven to bake for 35-40 minutes. Check readiness with a toothpick, if it comes out dry - the cake is ready, wet - keep it still.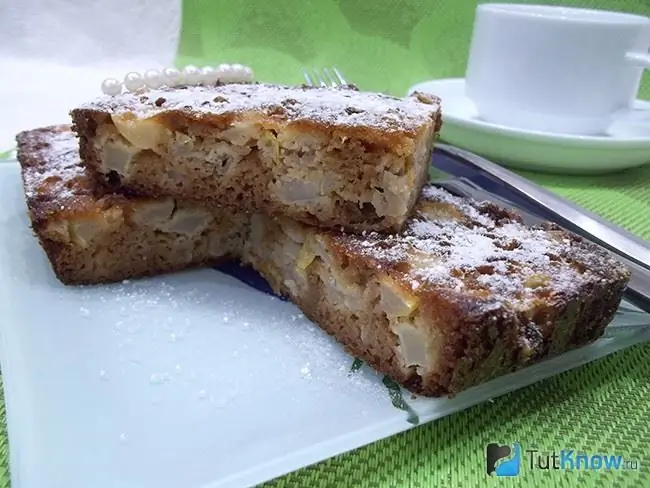 13. Let the finished baked goods cool completely, then remove from the oven, sprinkle with powdered sugar and serve for tea. If you wish, to make the cake festive, you can cover it on top with chocolate icing or smear with protein cream. Prepare delicious and simple desserts, experiment with different fillings and delight yourself and your family with such a wonderful delicacy!
See also a video recipe on how to cook manna on kefir with apples.