A light and quick pear dessert with an amazing aroma of cinnamon and honey under a baked cheese crust. Cooking will not take much time, and both adults and children will like the treat. Step-by-step recipe with a photo. Video recipe.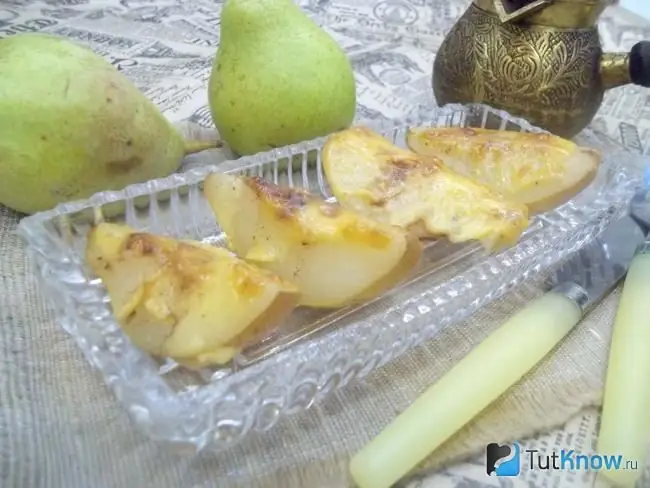 An exquisite and at the same time simple fruit delicacy - pears with cheese, cinnamon and honey. You can pamper yourself with this dessert at any time, it is especially suitable for a dessert table on holidays. The recipe is universal, because it can be both a dessert and an appetizer at the same time. An exquisite and original dish will surprise all loved ones and guests. Because after baking, the pear simultaneously acquires a sweet taste thanks to honey, and a salty cheese crust to the cheese. The dessert is juicy and moderately sweet.
The combination of ripe pears, cinnamon and honey under a cheese crust is fantastic. The recipe is delicious and easy for both the stomach and preparation. The dessert turns out to be low-calorie, so it is relevant for those who want to lose excess weight. It is better to take hard cheese, for example, parmesan. While this is already to your taste, any hard cheese will do. Instead of honey, you can use cane sugar, or even refrain from adding additional sweetness to the dish. Pears are definitely needed hard varieties, since during baking they can turn into the consistency of porridge.
See also how to cook baked pears in cognac with honey and oatmeal.
Caloric content per 100 g - 102 kcal.
Servings - 3
Cooking time - 30 minutes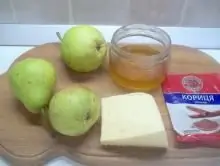 Ingredients:
Pears - 3 pcs.
Ground cinnamon - 1 tsp without top
Honey - 1-2 tablespoons
Cheese - 50 g
Step by step preparation of baked pears with honey, cinnamon and cheese, recipe with photo: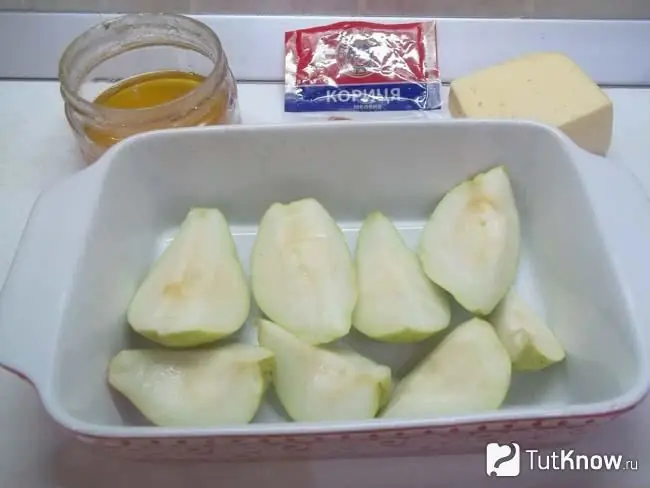 1. Wash the pears, dry with a paper towel, remove the core and cut into 4 pieces. You do not need to peel them, because it will keep the shape of the pieces, and there are the most vitamins in it.
Place pears in a baking dish.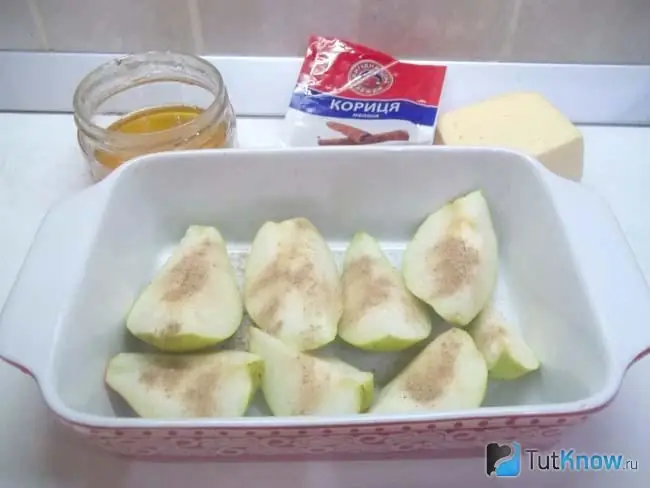 2. Sprinkle the cinnamon powder on the pears. If you wish, you can add any spices and herbs: cardamom, anise, cloves, vanilla and other spices.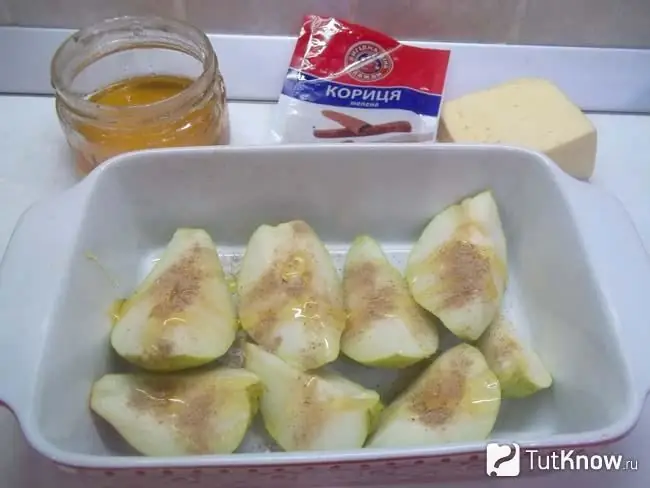 3. Sprinkle honey on each pear bite. If the honey is thick, pre-melt it a little in a water bath or in a microwave oven.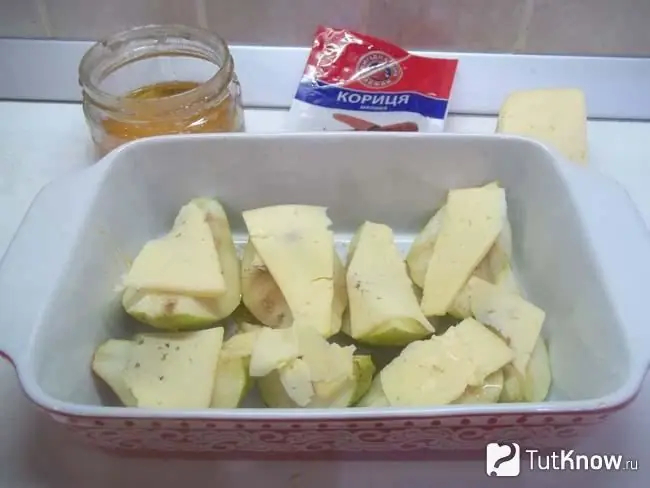 4. Cut the cheese into thin slices and cover each piece of pear with them.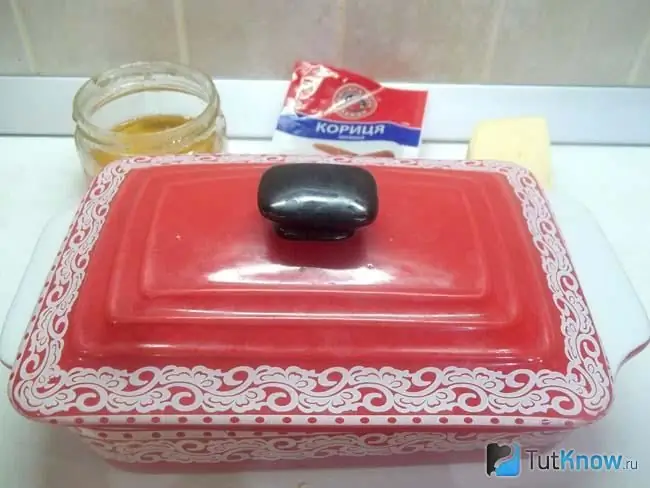 5. Cover the baking dish with a lid or cling foil.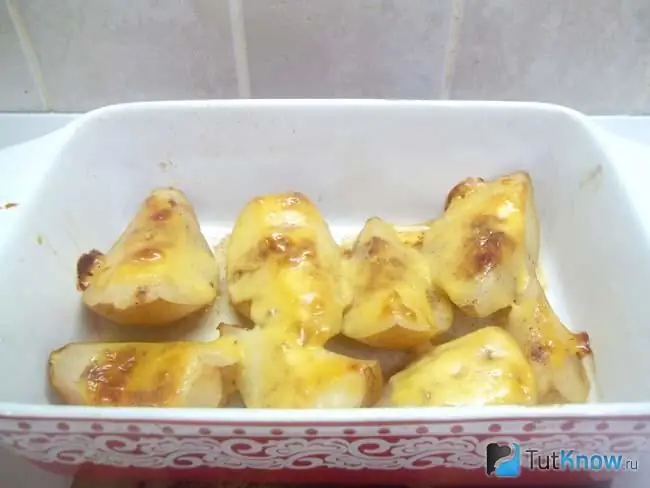 6. Send the fruit to a preheated oven to 180 degrees for 20 minutes. Remove the lid 5 minutes before cooking to brown the cheese. Serve ready-made baked pears with honey, cinnamon and cheese with a scoop of vanilla or chocolate ice cream and freshly brewed black coffee.
See also a video recipe on how to cook pears with honey and cinnamon baked in the microwave.