Useful properties of anti-dandruff masks, contraindications and possible harm. The best recipes for dry and oily scalp, real reviews.
An anti-dandruff mask is a remedy aimed at eliminating small white skin flakes and their causes. If you do not take action, the hair loses its aesthetic appearance, becomes brittle, over time it begins to fall out intensively, while itching is felt. Homemade masks will help get rid of the unpleasant condition, strengthen the hairs, make them silky and soft.
Useful properties of anti-dandruff masks
In the photo, the girl has dandruff
Dandruff is a white exfoliated skin flakes that bring aesthetic discomfort and, with their unsightly appearance, accumulation on the shoulders, greatly darken life. The reason for its occurrence lies in the activity of a yeast-like fungus that lives on the scalp. In small quantities, every person has microorganisms. But under the influence of stress, malnutrition, hormonal disruption, they multiply and disrupt the work of the sebaceous glands. As a result, the cells, instead of the prescribed 30 days, live only 8 days and die off.
In addition, the appearance of dandruff and excessive peeling of the skin on the head is observed as a result of overdrying of the skin after dyeing hair, perming, with improper care of the hair.
Homemade anti-dandruff masks made on the basis of ingredients that provide nourishment to the curls and aimed at inhibiting the vital activity of pathogenic microorganisms will help to suppress the activity of the fungus, restore the structure of the hair and the functioning of the skin glands. Such properties are possessed by onions, aloe, lemon, oak bark, herbs with a disinfecting effect - chamomile, burdock root. To nourish thinned hairs, vegetable oils, eggs, honey are added to cosmetics.
Useful properties of anti-dandruff masks:
nourish hairs with valuable components;
activate blood circulation in the scalp;
normalize the microflora on the surface of the epidermis;
cleanse the pores from dead skin particles;
relieve static stress;
stimulate hair growth;
add volume to the hairstyle;
stimulate follicles;
protect hair from hair loss;
enrich the scalp with oxygen;
promote fluid retention in the deep layers of the dermis.
To obtain a noticeable result in the manufacture of anti-dandruff hair masks, you need to choose the right ingredients. An excess of them or the wrong combination can provoke the opposite effect and the appearance of even more dandruff. But when used correctly, home remedies actively fight fungus and restore hair structure.
Contraindications and harm of dandruff masks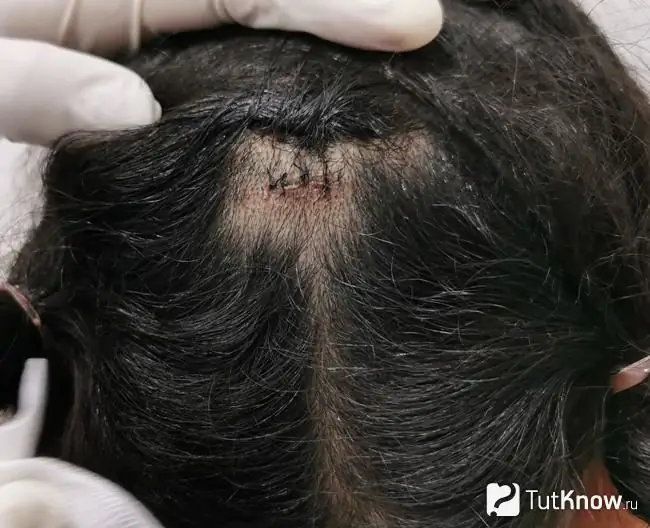 Despite the enormous benefits and a large number of nutrient compounds in the composition, cosmetic head masks for dandruff can be harmful if you do not take into account their contraindications.
It is forbidden to use the product if you have:
allergy to one of the ingredients (in this case, change the composition of the mask);
unhealed wounds, abrasions on the head;
other skin lesions.
If, in addition to dandruff, there are other skin problems, it is better to refuse home remedies. It is not known how they will affect the state of the body and whether they will lead to an increase in the disease.
Anti-dandruff mask recipes
Before you start making the product, determine the type of scalp - dry or oily. The set of ingredients will depend on this. For oily skin, masks with herbal decoctions, lemon or onion juice, aloe extract or gel, sea salt, mustard are suitable. Dry, however, needs moisture. It is provided by kefir or yogurt, oils (olive, castor, coconut), honey. Further, effective recipes for hair masks for dandruff.
Anti-dandruff masks for oily scalp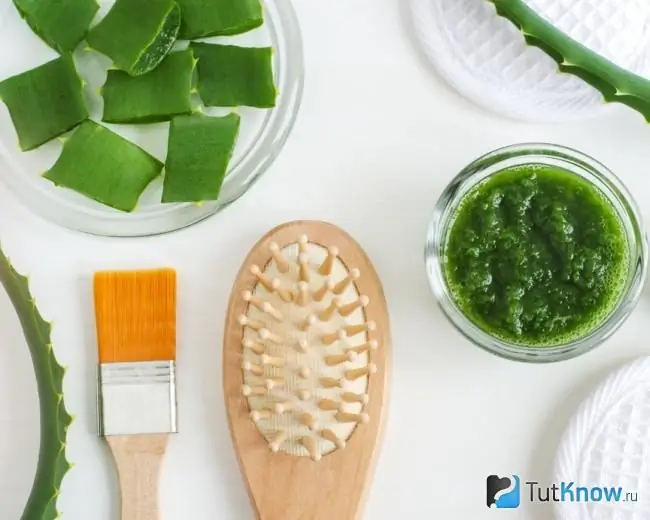 Photo of a mask with aloe for dandruff
The task of anti-dandruff masks for oily skin is to eliminate excess sebum and normalize the functioning of the sebaceous glands. At the same time, the funds maintain the balance of microflora, suppressing the activity of the fungus.
The most effective recipes for oily skin:
Dandruff mask with aloe … To prepare the remedy, you need honey and aloe gel or juice. Both ingredients are known as active antiseptics that nourish curls and scalp. Take 2 tbsp. l. natural honey 1 tbsp. l. aloe gel or juice. Mix the elements, lubricate the skin and strands with the composition. Leave it under plastic for an hour and a half, rinse your hair with warm water.
Dandruff mask with mustard … The composition of the product is aimed at eliminating oily sheen, normalizing the work of the sebaceous glands, suppressing fungus and activating blood circulation. Take 1 tbsp. l. mustard powder, 1 tsp. honey, 3 tsp. kefir, 1 tbsp. l. chopped oatmeal and 2 tsp. lemon juice. Stir the ingredients, apply an anti-dandruff mask with honey and mustard on unwashed strands, hold for 20 minutes. Remove the mass from the curls in 2 flushes. If the mustard has started to burn earlier, wash your hair immediately.
Dandruff mask with vinegar … For the preparation of a cosmetic product, it is better to use natural apple cider vinegar. In combination with tar soap, it effectively dries and suppresses the fungus, while nourishing the curls and giving them volume. Whisk a piece of soap and tar into a lather and massage it onto your head. Rinse off the foam after 2-3 minutes. Use vinegar water for rinsing (for 1 liter of water, 20 ml of apple cider vinegar).
Anti-dandruff mask with aspirin and calendula tincture … Both ingredients are effective against dandruff-causing microorganisms. The tincture dries out the skin, relieves inflammation. To prepare the mask, crush 3 aspirin tablets. Mix the powder with 1 tbsp. l. tincture of calendula and 20 ml of almond oil. Keep the product on the strands for 20 minutes. Rinse off 2 times using shampoo, then rinse the curls with a decoction of herbs.
Anti-dandruff mask with lemon and honey … Lemon juice is an effective remedy for drying the scalp and suppressing fungus. But it is not safe to apply it in its pure form. In combination with honey and other nourishing ingredients, it works more efficiently and does not harm hair. To make an anti-dandruff mask at home, mix 1 teaspoon each. honey and lemon juice, 2 tbsp. l. juice from aloe leaves and egg yolk. Soak the product on the head for 1 hour, then rinse.
Dandruff mask with salt … Sea salt disinfects well, scrubs dead skin cells, dries and relieves inflammation. To prepare a burdock dandruff mask with salt and lemon, mix 3 tbsp. l. salt, 2 tbsp. l. lemon juice and burdock oil. Apply to unwashed hair for 5 minutes. Rinse your curls thoroughly with shampoo.
Anti-dandruff hair masks for oily skin are more effective when combined with diet and the use of antifungal shampoos.
Dandruff masks for dry scalp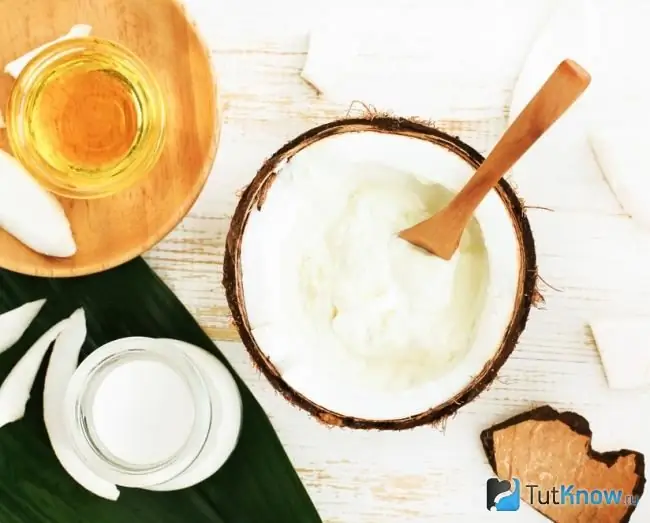 Dryness of the scalp and hair occurs due to insufficient sebum secretion and moisture. The task of masks for dandruff and itching in this case is to help retain fluid in the dermis and stimulate the work of the sebaceous glands.
Here are some effective recipes for dry skin:
Dandruff onion mask … Onion juice in the composition of the product disinfects and nourishes, and kefir moisturizes the skin, normalizes the microflora. To prepare the mask, take 20 ml of onion juice and 50 ml of kefir (preheat to 45 degrees). Stir and apply an anti-dandruff mask with kefir and onions on hair and roots for 40 minutes. Wash off the composition with shampoo, adding 2-3 drops of citrus oil to it to eliminate the unpleasant odor.
Mustard mask for dandruff … Although mustard is more suitable for oily skin, when combined with oils, it stimulates blood circulation and prevents hair loss. Take 2 tbsp. l. water and dissolve in it 2 tsp. Sahara. Add 2, 5 tbsp. l. dry mustard powder, egg yolk and 2 tbsp. l. burdock oil. Lubricate the unwashed head and curls with the composition, soak for 15 minutes and rinse with shampoo.
Dandruff mask with egg … It is an excellent moisturizer and nourishing agent that relieves excessive dryness and itching of the scalp. For cooking, you need 2 yolks and 20 ml of olive oil. Whisk the yolks thoroughly into a foam, slightly heat the butter. Mix the ingredients, lubricate dry curls and hair roots with the composition. Cover your head with plastic and let sit for 1 hour. Rinse off with water and shampoo.
Dandruff mask with coconut oil … Coconut oil effectively solves the problem of hair loss. It improves blood circulation, nourishes the hair shaft. For cooking, mix 3 tbsp. l. melted coconut oil and 3 drops of rosemary ether. Apply the product to your hair for 30-50 minutes, wash your hair with shampoo.
Anti-dandruff mask with oils … Effectively heals the skin and eliminates itching. The product softens the epidermis and has a powerful antifungal effect. To prepare, mix 30 ml of castor oil and 5 ml of tea tree ether. Preheat the castor oil to a comfortable temperature and apply to the skin and hair, gently massaging. Wrap your head in cellophane, soak for 2-4 hours. Wash off the composition with shampoo.
Mask for dry scalp against dandruff works more effectively with the use of moisturizing shampoos with antifungal action, while following a diet and a healthy lifestyle.
Rules for the use of anti-dandruff masks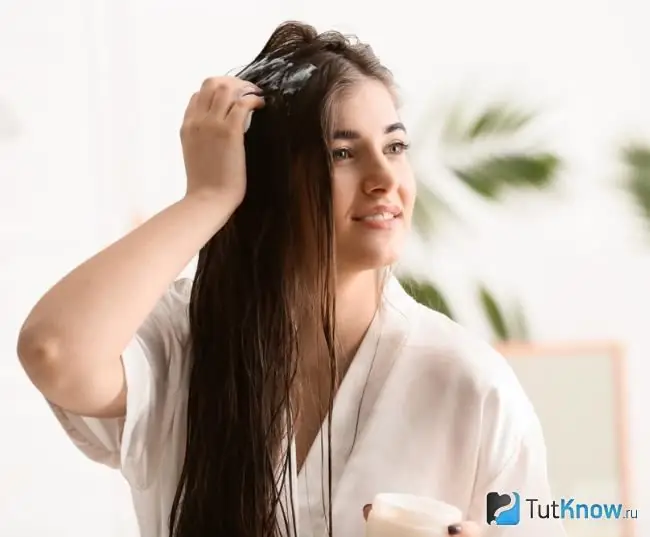 It is not enough just to choose the best recipe for an anti-dandruff mask, it is important to adhere to the rules for using a cosmetic product, the observance of which will ensure quick disposal of dandruff.
Make masks in courses, given that the remedy has a cumulative effect. If the course is interrupted, there will be no result. But remember that applying anti-dandruff masks for a long time can also harm your hair. It is optimal to carry out no more than 14 sessions with a frequency of 2-3 times a week. For the prevention of seborrhea, 1 time in 10 days is enough.
Use a different recipe for each course to avoid the addictive effect. Observe the proportions when preparing an anti-dandruff mask at home. Even minor changes will make the problem worse.
When choosing which mask to make for dandruff, first do an allergy test. Apply a little of the composition to the elbow or the area on the back of the head, hold and rinse. Observe the state of the test zone for an hour. In the presence of allergies, rashes, itching will occur. If unpleasant symptoms appear, discard the prescription and choose another one.
If the scalp is oily, minimize the amount of oils in the product or refuse them altogether. It is better to make a dandruff hair mask with a drying effect based on aloe, lemon juice. But for dry skin, oils will be beneficial, and lemon, on the contrary, will lead to increased itching.
To enhance the effect of an anti-dandruff mask applied at home, create a sauna effect using plastic or a shower cap. Wrap a towel or scarf over your head for insulation.
If the product contains ingredients with a strong unpleasant odor, such as onions, after shampooing, rinse your hair with vinegar, conditioner, or water with citrus esters.
After shampooing, stop using a hair dryer: the scalp is dry and too sensitive.
Important! Correct application of anti-dandruff masks will provide fast and reliable results.
Real reviews of anti-dandruff masks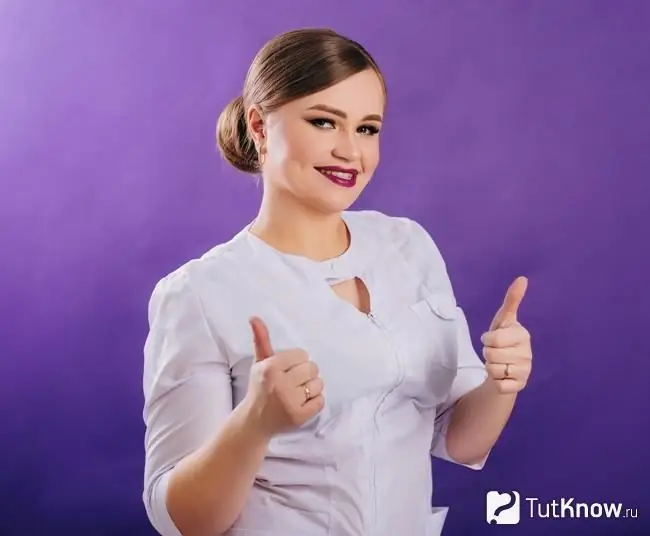 Reviews of dandruff masks are mostly positive, if the recipe was selected correctly. You can get rid of dandruff in 1-2 courses, and then it is enough to use the remedy once a week for prevention. If the rules for using home cosmetics have been violated, unpleasant consequences arise in the form of dryness, irritation, and rash.
Marina, 25 years old
She began to suffer from dandruff after childbirth. Apparently, the hormonal balance has been disrupted. Tried antifungal shampoos, but they didn't help much. I began to look for information on my own. There were a lot of good reviews about onion masks. I did them 2 times a week. After the course, the dandruff almost disappeared. After 2 weeks, I repeated it and completely got rid of the problem.
Anastasia, 23 years old
Dandruff came on suddenly. Not the best period in life, and against the background of stress, something in the body has changed. But I was not upset and decided to try to fix the problem on my own. My skin is dry, so I stopped using oils. I applied masks 3 times a week. Within a month I felt that the itching had disappeared, and the dandruff had decreased.
Alexandra, 35 years old
Problems at work led to anxiety and dandruff. I was very upset, but decided not to go to the doctor yet, but to use folk remedies. I did different masks, but little helped. After 2 weeks, I discovered that the dandruff became even more. Only a month later I learned from a friend that it was necessary to use only one recipe, and not change them. This was a mistake. Now I get rid of dandruff with masks with aloe, it helps.
How to make a dandruff mask - watch the video: