How to fry frozen cheesecakes so that they do not stick to the pan, turn out with a golden brown crust and do not lose their shape? Step by step recipe with photo and video recipe.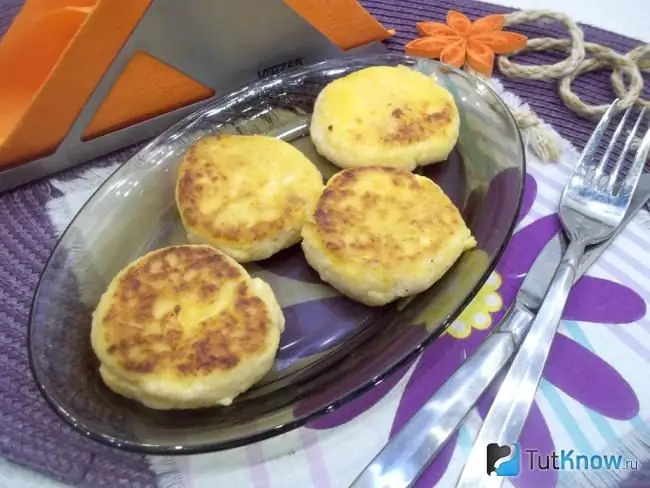 Everyone loves cottage cheese pancakes! However, not everyone has a desire to cook them early in the morning. Therefore, this delicacy can be prepared for future use and frozen in the freezer. Then there will always be a quick breakfast or dessert at hand for the whole family. The process of preparing frozen cheesecakes is very simple and quick, so even a child can handle them. After all, you don't even need to defrost them before cooking!
This recipe is suitable not only for homemade cheesecakes, but also for those bought in the store. Fried frozen cottage cheese pancakes at home are in no way inferior to freshly prepared ones in taste, but on the contrary they turn out to be a little more crunchy. The main thing to remember is that you cannot re-freeze cottage cheese products! Serve such cheesecakes deliciously with jam, honey, sour cream, fruit sauces. It is worth noting that frozen syrniki can not only be fried in a pan in oil, but also steamed, baked in the oven and even boiled. For all these methods, the workpiece does not need to be pre-thawed either.
See also how to make curd cakes with semolina and turmeric.
Caloric content per 100 g - 235 kcal.
Servings - 1
Cooking time - 15 minutes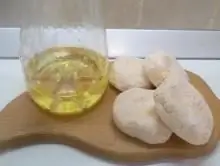 Ingredients:
Frozen cottage cheese pancakes - 4 pcs.
Vegetable oil for frying - 1 tablespoon for frying
Step by step preparation of fried frozen cheese cakes, recipe with photo: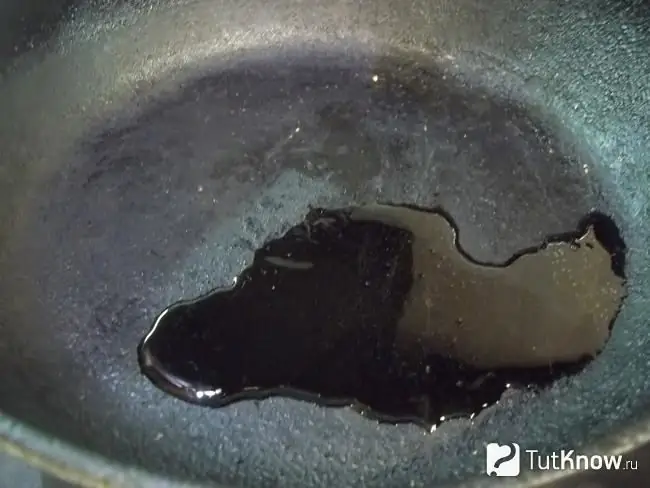 1. Pour vegetable oil into a heavy-bottomed skillet. The best choice for frying cheesecakes is a cast iron pan. Of course, you can fry cheese cakes in olive and other oils, but it is best to use vegetable oil. Then heat the oil well, which is very important, otherwise the product will stick to the bottom.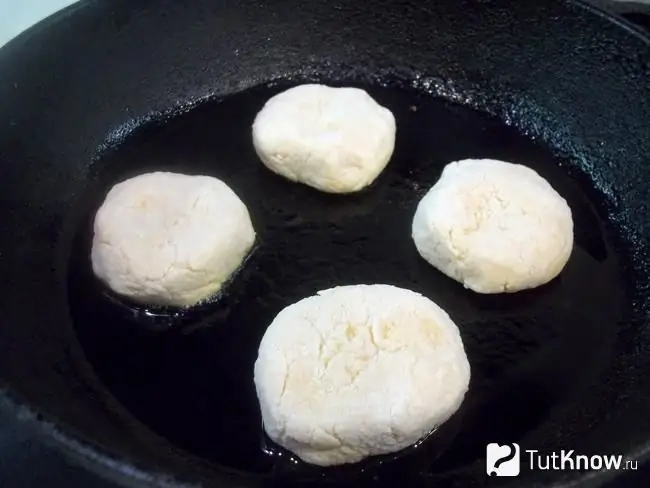 2. Put the frozen cheesecakes directly from the freezer into the skillet. You do not need to defrost them beforehand. There should be free space between the pancakes in the pan so that they do not stick to each other.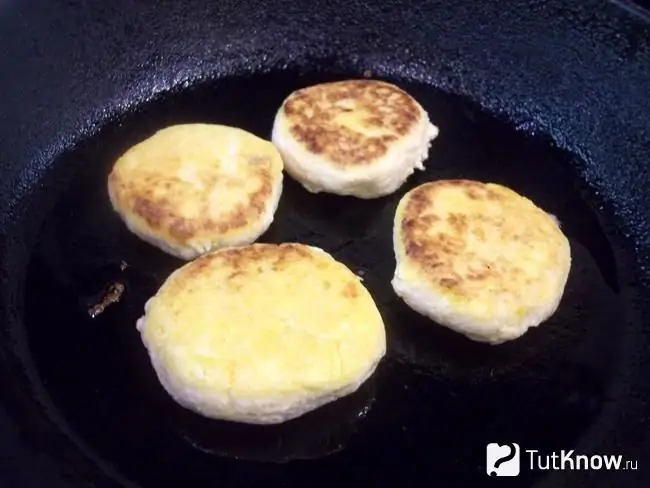 3. Turn on medium heat and fry the pancakes until golden brown. Then turn them over to the other side, where fry until tender, i.e. ruddiness. Fry the pancakes without covering the pan with a lid.
You can put the finished fried frozen cheesecakes on a paper napkin so that it absorbs all the excess fat. Then serve them to the table with any toppings, just like freshly prepared ones.
See also a video recipe on how to fry frozen cutlets.